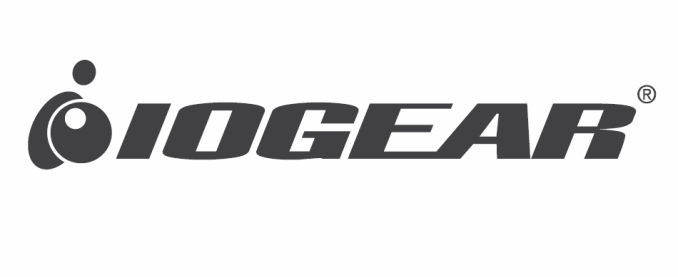 We visited IOGEAR's booth at CES 2015 to take a look at the new products on display. The most striking was the DisplayLink-based products. Similar to Diamond Multimedia, we had the usual USB 3.0 dock with Ethernet, multiple display outputs, audio jack and multiple downstream USB ports (GUD342 - $200). However, while Diamond's dock required another adapter for 4K support, the GUD342 is 4K-enabled by itself.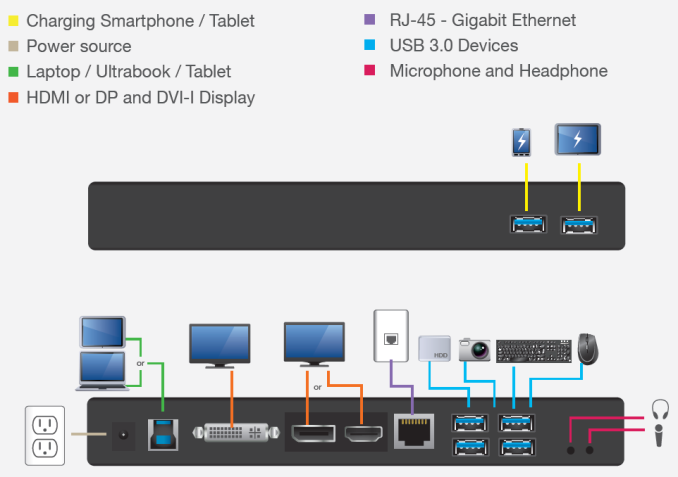 IOGEAR GUD342 - DisplayLink USB 3.0 Dock
There were two USB 3.0 external video card for sending out 4K signals, one over Display Port (GUC34DP - $100) and the other over HDMI (GUC34HD - $120)
IOGEAR was particularly proud of their long range wireless 5x2 HDMI Matrix PRO. It even allows for multi-casting from one source to five different locations. It comes with an IR remote and supports 1080p60 / 3D / 5.1 channel audio. For the $600 price point (which includes a couple of receivers in addition to the matrix switch), we would actually like control over IP. In any case, this is targeted mainly towards custom installers who don't want the trouble of punching through drywall to lay out HDMI cables.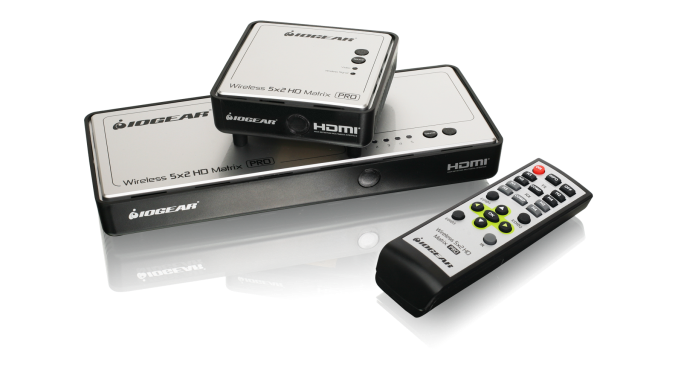 There were also a few wired HDMI switches with support for 4K and RS232 - again, targeting the custom installers. Yet another interesting product was the HDMI Cat 5e / Cat 6 extender with full HDCP support.
On the gaming front, IOGEAR is launching Keymander, a controller emulator for use with gaming consoles. It allws for the traditional gaming keyboards and mice to be used with the PlayStations and the Xboxes. The GKM602R wireless keyboard / mouse combo (the latter being the 7-button variety with adjustable DPI settings of 1000, 1500 and 2000) was also on display.
Source: IOGEAR