IOGear
IOGEAR has been servicing the computer accessories market with docks and KVMs for more than a couple of decades now. In addition to the generic use-cases, the company creates products that target niche segments with feature sets that are not available in products from other vendors. At CES 2023, IOGEAR is taking the wraps off a number of USB-C docks slated to get introduced over the next couple of quarters. Docking Solutions The three new products in this category fall under two categories - the first two utilize Display Link chips along with traditional USB-C Alt Mode support, while the third one uses the Intel Goshen Ridge Thunderbolt controller for 8K support in addition to the usual array of ports found in regular Thunderbolt 4 /...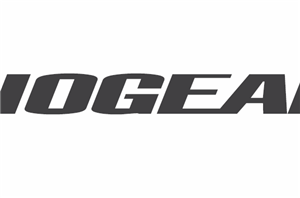 We visited IOGEAR's booth at CES 2015 to take a look at the new products on display. The most striking was the DisplayLink-based products. Similar to Diamond Multimedia, we...
2
by Ganesh T S on 1/14/2015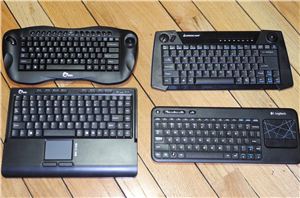 There are many options in the market for users wanting to interact with HTPCs and media streamers. In this short piece, we review the keyboard / trackball / touchpad...
74
by Ganesh T S on 3/2/2014
We visited IOGear's booth at CES and saw a variety of devices including HDMI switching solutions, I/O devices and other A/V gear. This post covers the HDMI switching solutions...
3
by Ganesh T S on 1/14/2013