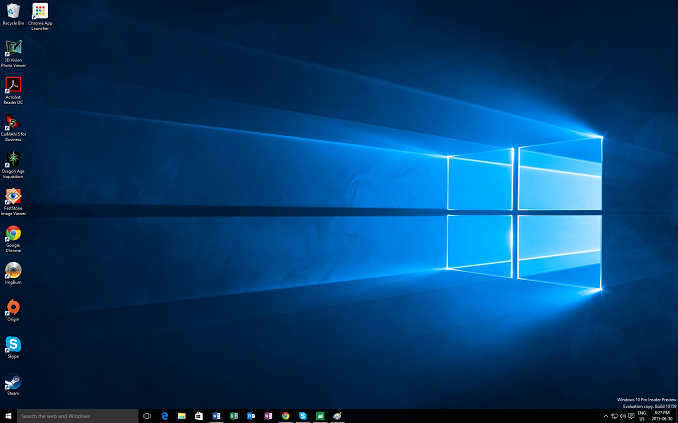 Today Microsoft unleased build 10240 to both the fast and slow rings for Windows Insiders. The Verge reported earlier today that build 10240 would be the "RTM" or "Release to Manufacturing" build and while that has not officially been announced, this build does take some big steps towards being less of a testing build and more of a release candidate.
One obvious change that signals this is not a typical beta build is that the Windows Version watermark in the bottom right corner of the screen is now gone. Another point to make is that this build has been released to both the fast and slow rings at the same time, so clearly they have tested well internally. Since it is in the slow ring, typically that means that there will be ISOs released but perhaps it is too early for that.
The blog post doesn't have much else in the way of details which makes sense since they have moved into a bug fixing phase rather than adding features. One thing that they did say is that their new browser, Microsoft Edge, continues to receive performance updates and they show it faster than Chrome in several javascript benchmarks. This is in line with what I tested back in January when the Edge rendering and ECMAScript engines could be enabled inside of Internet Explorer 11. I'm downloading the latest build now so once completed I'll compare it to the numbers we saw in January to see what kind of increases in performance (if any) have been made in the last six months.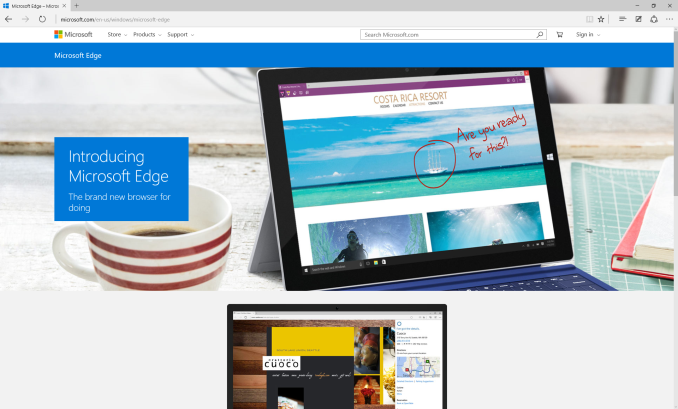 The touch first versions of Office have been available on Windows 10 for a while now, and they have now dropped the preview moniker but gained the Mobile name to distinguish them from the desktop counterparts. On phones, the mobile name is not necessary since you can't have both installed anyway.
Today marks two weeks until launch, and the RTM build (if this is it) will be shipped to OEMs to use as the basis for them to install on new hardware. For those that are not in the Windows Insider program, up until now every new build has been a full install of Windows overtop of the existing one, and once they move to RTM it will likely shift to a Windows Update style where just components are updated rather than the entire OS, which should make it a lot quicker to get updates.
Check out Windows Update now and be sure to be signed in with your Windows Insider Microsoft Account in order to get the latest build.
Source: Windows Blog