With Windows 10 coming in about two weeks, the amount of news from OEMs is ramping up as they prepare for the Windows 10 rollout. HP has some new devices and services they have put together for the launch, which fall under their business line of products.
HP's first announcement is HP Sure Start, which was first launched in 2013, and HP is making the push to let prospective buyers know that they are the only company with this technology at the moment. HP Elite line of notebooks, as well as HP ZBooks will offer Sure Start, which protects against BIOS malware by performing a check on the BIOS before the system boots, and if it finds that the BIOS has been tampered with it overwrites it to the original state. Checking the BIOS before launch is certainly not a new idea, and Windows Secure Boot already does this, however HP's new addition of having a clean copy of the BIOS to re-write if needed is something that is not part of the Secure Boot process, which will perform the check but if it fails the test, the system will just not boot.
Beginning in August, HP will begin to offer Windows 10 pre-installed on commercial offerings. Not all devices will have an image ready on day one, and HP expects all existing commercial devices to have a Windows 10 image available by October.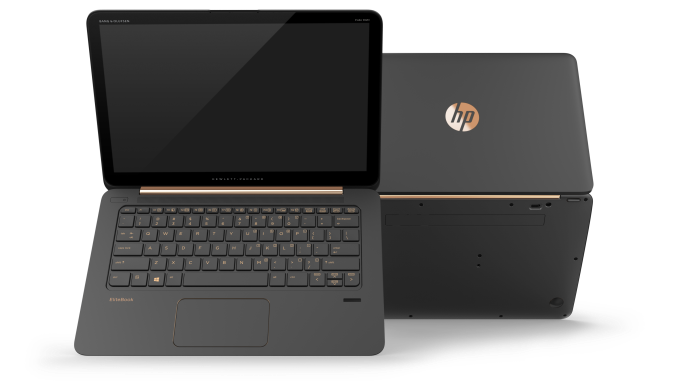 Some of the new Windows 10 devices are a limited edition version of the HP EliteBook Folio 1020, and the HP Pro Tablet 608. The Elitebook actually launched in December, and HP is launching a limited edition of it called the Bang & Olufsen limited edition, which will be available in the fall. HP's EliteBook is the thinnest and lightest business class notebook offered today, at 2.2 lbs or 1 kg for the "special edition" version, and just 0.6 inches or 15.7 mm thick. It's a Core M powered notebook with the Core M-5Y51 and 5Y71 offerings and a 12.5-inch display with 1920x1080 or 2560x1440, with touch optional on the normal version. The new model will offer a new color, in addition to the Bang & Olufsen audio, with an ash silver and copper finish which looks quite attractive.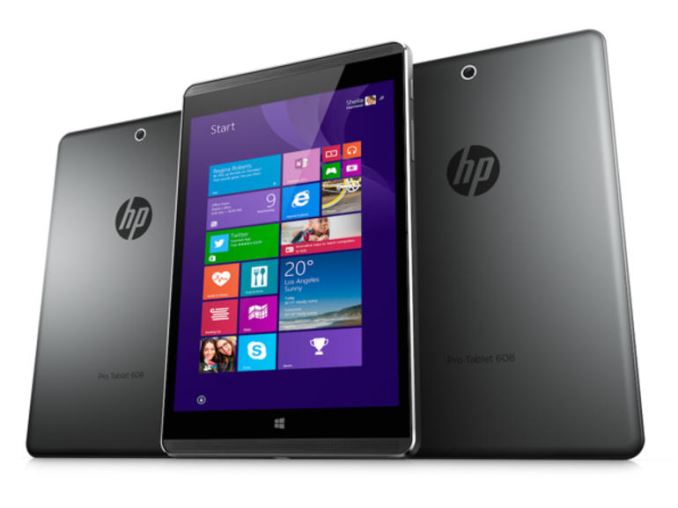 The other device HP is a tablet which apparently slipped through the cracks here as I had not seen it before. The HP Pro Tablet 608 which they announced on June 18th. This is an 8-inch tablet powered by the Intel Atom-Z8500 Cherry Trail processor with up to 4 GB of memory and 128 GB of eMMC storage. Something different in the Windows space is the tablet's 4:3 aspect ratio for the 2048x1536 display, and the tablet will feature a USB-C port for charging and data transfer. There will be an option pen and of course a full line of business accessories such as docks and keyboards. The tablet starts at $479 with the Windows 10 version coming in August.
The countdown to Windows 10 is certainly on and HP's business offerings have stepped up with some nice hardware.
Source: HP