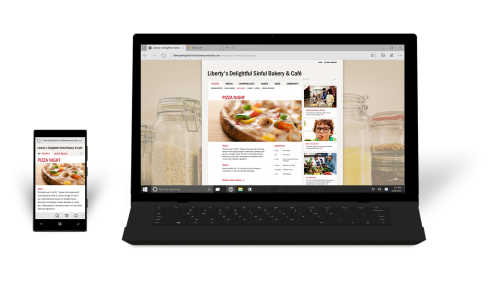 Just a couple of days ago, Microsoft put out a blog post outlining how Windows Insiders would be updated to the release version of Windows 10. Later, they updated their original post to change some of the wording, since it basically made it sound like anyone could use the Insider program to score themselves an activated license for Windows 10. The new verbiage was subtly different but the end result was even more confusion. Today, for the third time, the post has been updated to try and clarify again, and close the giant loophole.
Now, to clarify, all Windows 7 and 8.1 customers are eligible for a free upgrade to Windows 10. This free offer extends for one year from the launch of Windows 10 which will be July 29th. If you are running Windows 7 or 8.1, you are eligible. The end.
One common question though was what about the millions of people who joined the Windows Insider program and are running Windows 10 as pre-release software already? As of Friday, Microsoft's Gabe Aul stated that they would also get an activated Windows 10 install as long as they were using the Microsoft Account that they joined the Insider's program with. Apparently too good to be true often is, and the company has now completely changed the terms again.
There are now three scenarios (and once again this is ONLY for people running Windows 10 as an Insider) and each is handled slightly differently. Nothing can be easy it seems.
The first scenario is that you are a Windows Insider, and you want to stay in the program. After Windows 10 launches, the Insider program will continue, and there will be fast or slow rings for testers. The Insider builds are pre-release software and are activated with a pre-release software key. Eventually these builds will expire, however there will always be a new build with a new key before that happens. If you want to stay an insider after the launch, there is nothing to be done and you will continue to have an activated copy of Windows. However, from the post, there is one more point to add: "the Windows Insider Program is intended to be installed on Genuine Windows devices" so even though they are not checking, to be in full compliance, the device running the Insider preview of Windows 10 should be a licensed computer.
The second scenario is that you have upgraded your Windows 7 or 8.1 computer to the pre-release Windows 10 build, but when the final build comes around you want to exit the program. As long as you started with a licensed Windows 7 or 8.1 PC, your PC will remain activated.
The final scenario is if you want to exit the Insider program, but you are running Windows 10 from a clean install. In this scenario, you will be required to roll back to the original operating system, and then do the Windows 10 upgrade in order to get activated. Once activated, you can do another clean install if necessary.
There are of course more scenarios that have not been covered, and only time will tell what happens to those installs. For instance, on my desktop, I started from an upgraded 8.1 install, but due to some instability of apps, I wiped out my system and installed again from the Windows 10 ISO. Am I activated? I have no idea. I suppose I'll find out on July 29th.
The Insider program has been pretty successful for Microsoft, however their communication is not always as successful. We can only hope that it improves over time.
I'll sign this post off with a final quote from today's post:
"This (The Windows Insider Program) is not a path to attain a license for Windows XP or Windows Vista systems."
Source: Windows Blog