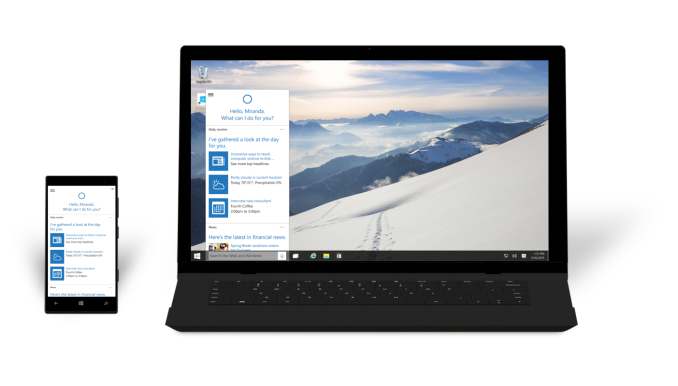 Yesterday, Gabe Aul, the head of the Windows Insider program, put up a blog post which answers one of the most asked questions regarding the ongoing Windows 10 preview program. How will Windows Insiders get access to the final release of Windows 10 as part of the free upgrade? The answer is pretty simple: be running the Windows 10 preview and be signed in with the Microsoft Account used to register as a Windows Insider.
Even better, once you have upgraded, you can then do a clean install of the operating system from an ISO and you will still be active. The product activation will be tied to your Microsoft Account.
In preparation for the final release, there will be some changes to the Insider Program and how updates are delivered, and it will prompt you to sign in with a Microsoft Account if you have not done so. However Mr. Aul was very clear to point out that once the final release is available, it will not be necessary to sign in with a Microsoft Account on any computer with Windows 10 pre-installed, or clean-installed from media. There will of course be functionality missing that is tied to the account, such as the ability to download apps from the Windows Store, but that choice will be left to the end user.
Also, and this has been said before, the Windows Insider program will continue even after Windows 10 launches on July 29th, so if you want to always have the latest programs and features, you can keep active and provide feedback as well.

If anyone is running the Windows 10 Enterprise preview edition, make note that this version will not be eligible for the free upgrade, since Enterprise requires a Volume Licensing agreement. If you are running Enterprise on a device that won't require Enterprise after July 29th, it would likely be a good idea to reinstall the preview with the Pro version instead so that it will be updated to the full release.
I think there are a lot of people who keep wondering what the trick is going to be, with some people thinking that Windows 10 will require future payments, but the trick will be on Microsoft if they can't get people to update to a common platform, since their entire model seems to be revolving around a common app platform and store. At Build, they stated they wanted Windows 10 to be on 1 billion devices in three years, and it really seems like they are serious about that with such a big reversal in pricing. For those that want to buy Windows 10 after July 29th, it will cost $119 for Home and $199 for Pro. Of course if you have a licensed copy of Windows 7 or 8, you will be offered the update for free for the first year.
Source: Windows Blog