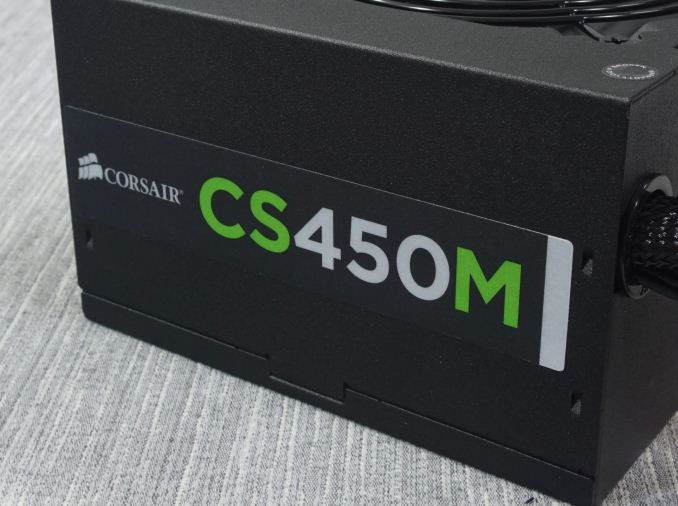 Rightfully, there have been many requests for us to review medium-to-low wattage power supply units. This is more than reasonable, as the average home PC almost never requires a PSU with a maximum output greater than 550-600 Watts. On our end, it is a little difficult to source such units, both because there are few worthwhile models and because manufacturers are more eager to supply samples of their high-end/flagship models than they are their lower-end models. There are a number of assumptions one could make about why the manufacturers prefer to have only their top models reviewed, but we would rather stick to the facts.
One of the very few manufacturers that responded to our call for sub-500 Watt units and immediately dispatched a sample is Corsair. Corsair provided us with a CS450M, the modular 450W version of the CS series. The CS series is a low-to-mid tier power supply – not the cheapest series that Corsair currently offers, but still value-minded – aiming to combine good performance and a high value for money. On paper, the 80Plus Gold certified CS450M appears to be a good deal for the retail price of $80 including shipping. The specifications however rarely ever say anything about the true quality and performance of a PSU, which we will examine in the following pages.
Power specifications ( Rated @ 40 °C )
AC INPUT
100 - 240 VAC, 50 - 60 Hz
RAIL
+3.3V
+5V
+12V
+5Vsb
-12V
MAX OUTPUT
20A
20A
35.5A
3A
0.8A
110W
426W
15W
9.6W
TOTAL
450W
Packaging and Bundle
Corsair supplies the CS450M in a relatively simple, serious cardboard box. It is smaller than the boxes of the higher end models and that is because there are no polystyrene foam pieces protecting the unit, only a bubble bag. The CS450M however is much lighter than a >1kW PSU and the box is sturdy, therefore it should provide enough protection during shipping. The sides and the back of the box are littered with the specifications and the features of the PSU.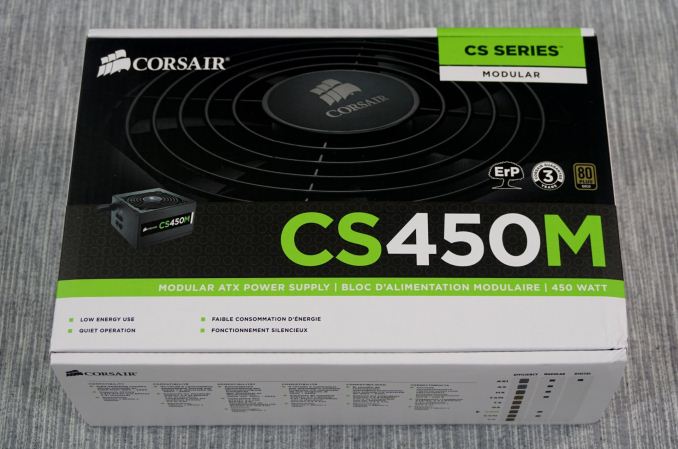 The bundle is exactly as we expected it to be - basic but not overly so. Corsair supplies a simple manual, the typical AC power cable, four black screws, and a few cable ties with the CS450M. This is nothing special but it is not that bad, considering that some companies even skip the AC power cable with their low cost models.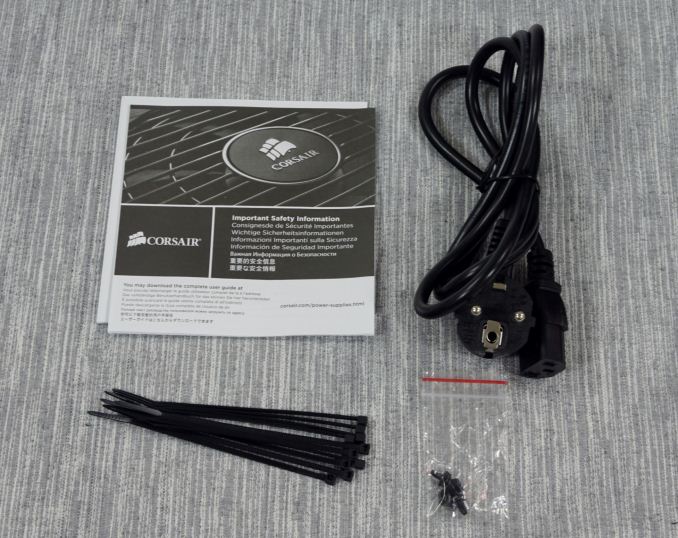 The CS450M is a semi-modular PSU, with the ATX and the CPU EPS cables hardwired to the unit while the rest of the cables are modular. There are only four modular cables, two with SATA connectors, one with Molex connectors and one with a single PCI Express connector. With the exception of the sleeved ATX cable, of the cables are "flat", ribbon-like, with black wires.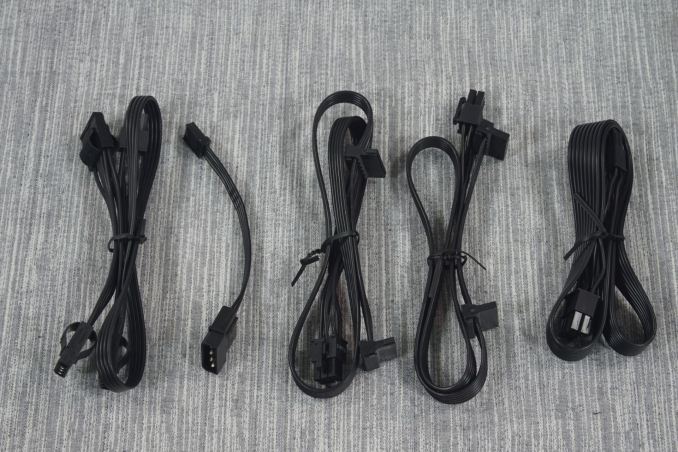 Corsair CS450M
Connector type
Hardwired
Modular
ATX 24 Pin
1
-
EPS 4+4 Pin
1
-
PCI-E 6+2 Pin
-
1
PCI-E 8 Pin
-
-
SATA
-
4
Molex
-
3
Floppy
-
1