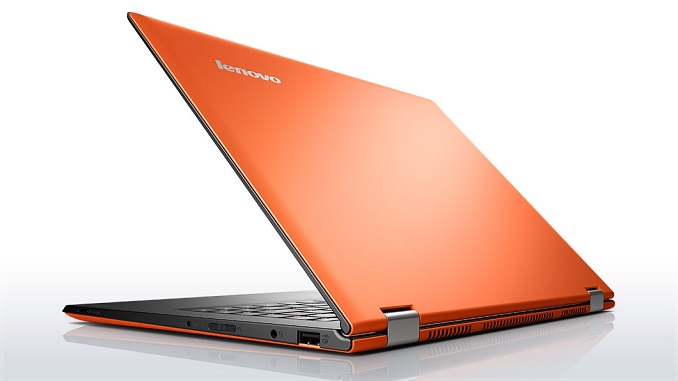 Introduction
In January of this year, my wife and I were in need of a new laptop. A well-documented hinge issue with our Alienware M11x R2 meant that the screen was pretty much ready to fall off. While this issue was covered by a recall, the laptop was getting long in the tooth anyway so we decided to get something newer.
The Lenovo Yoga 2 Pro seemed to be an ideal machine for our use case. With a 13.3" screen, it was only slightly larger than the Alienware's 11.6" size which had worked well for us. At just a hair over 3 lbs, it was far lighter than the outgoing machine, and we expected a longer battery life due to the upgrade to the Haswell processor. As someone who has used Windows 8 and 8.1 extensively, I also wanted a touch screen with an IPS panel (well – anything but TN!), a decent size solid state drive, and nothing too expensive.
After doing some research on several different devices, we purchased the Yoga 2 Pro and the device I purchased in February will be the subject of this review. This was to be primarily a laptop, but one of the key points of the Yoga series is the hinge that opens a full 360° allowing the laptop to transform into a tablet. We thought this might be nice to allow some different use cases with the machine, but the primary intention for the device was to be a laptop.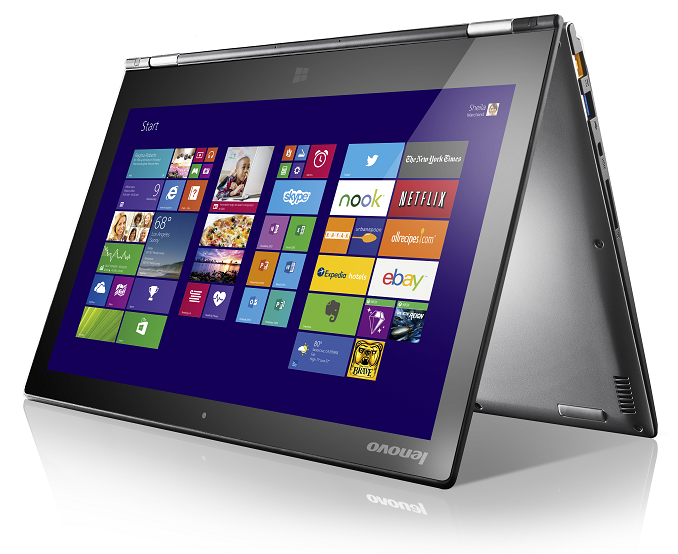 The original Yoga 13 was first announced at CES in 2012 by Lenovo, and then launched in October 2012. The smaller Yoga 11 version was a Tegra 3 powered Windows RT version, but the Yoga 13 was a true Ultrabook with typical for the time Ultrabook internals – an Intel Core series processor, SSD, and 1600x900 IPS touchscreen. The original Yoga 13 was a capable Ultrabook, with its Ivy Bridge Core i5-3337U, and was later upgraded to the Yoga 2 Pro with the introduction of the fourth generation Intel Core processor.
The Yoga 2 Pro was launched as a successor to the Yoga 13 in October 2013, but it isn't just a CPU refresh. The Yoga 2 Pro is thinner and lighter, has a backlit keyboard, and a QHD+ 3200x1800 resolution display – double the original Yoga's resolution in both axis, to go along with the Haswell CPU refresh.
Specifications for the Yoga 2 Pro echo the usual Ultrabook template. There are options for Core i3, i5, or i7 U series processors, with Intel HD 4400 processor graphics. Storage comes via an mSATA Solid State drive in 128GB, 256GB, or 512GB of NAND versions. The screen resolution is one of the key differentiators from most Ultrabooks, with the Lenovo having 276 pixels per inch, rather than 166 DPI for 1080p at 13.3" in devices such as the Sony Vaio Pro.
Lenovo Ideapad Yoga 2 Pro Specifications
Processor
Intel Core i3-4010U
(2C/4T, 1.7GHz, 3MB L3, 15W)

Intel Core i5-4200U
(2C/4T, 1.6-2.6GHz, 3MB L3, 15W)

Intel Core i7-4500U
(2C/4T, 1.8-3.0GHz, 4MB L3, 15W)
Chipset
Haswell-ULT
Memory
2x4GB DDR3L-1600 11-11-11
Graphics
Intel HD 4400
(20 EUs at 200-1100 MHz)
Display
13.3" Glossy IPS 16:9 QHD+ (3200x1800)
(Samsung SDC424A Touchscreen)
Storage
128GB/256GB/512GB SSD (Samsung mSATA)
Optical Drive
N/A
Networking
802.11n WiFi (Intel Wireless-N 7260)
(2x2 300Mbps capable 2.4GHz only)
Bluetooth 4.0 (Intel)
Audio
Realtek HD
Stereo Speakers
Headset jack
Battery/Power
4 cell 55Wh
65W Max AC Adapter
Front Side
N/A
Left Side
Flash Reader (SD/MMC)
1 x USB 3.0
1 x Micro-HDMI
AC Power Connection
Right Side
Power Button
Battery status indicator
Novo button (Used to enter Recovery or BIOS)
1 x USB 2.0 (Sleep Charging)
Headset Jack
Volume
Screen Rotation Lock
Back Side
Exhaust vent
Operating System
Windows 8.1 64-bit
Dimensions
12.99" x 8.66" x 0.61" (WxDxH)
(330 mm x 220 mm x 15.5 mm)
Weight
3.06 lbs (1.39 kg)
Extras
720p HD Webcam
Backlit Keyboard
Colors
Silver Grey
Clementine Orange
Pricing
$929 (i3, 4GB, 128GB)
$1099 (i5, 4GB, 256GB) as configured
$1199 (i5, 8GB, 256GB)
$1299 (i7, 8GB, 256GB)
$1699 (i7, 8GB, 512GB)
note - not all models available in all markets
There are some good points and poor points in this list, and we'll go through them in detail later on. With the current state of Windows 8.1 devices that can be both tablets and laptops, there are two general distinctions. There are those where the internals are behind the display, and those with the internals in the keyboard. The distinction determines whether the device will be better as a tablet or a laptop, with the Yoga 2 Pro falling into the latter category.