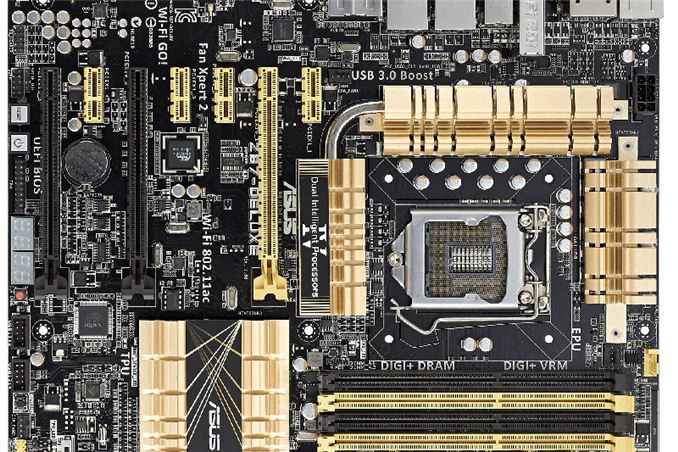 For the past week we've been publishing a series of videos recorded with ASUS about its new lineup of 8-series Haswell motherboards. With two more videos to come, I wanted a single location for all four once they post. This is that location.
Video 1: 8-Series Lineup Overview
Like clockwork, JJ from ASUS showed up at the studio last month with a ton of 8-series Haswell motherboards in tow. JJ gave us a tour of what's new with the new platform as well as provided some color on how some of the changes to Haswell (e.g. Fully Integrated Voltage Regulator - FIVR) impacted ASUS' motherboard design. You can also see me get super excited about one of ASUS' new ROG features in the video.
JJ stuck around for a while and we've got 3 more videos coming including a tour of their new UEFI setup and a guide to Haswell overclocking.
Video 2: New UEFI
Earlier this week we watched JJ give us a thorough overview of ASUS' new 8-series motherboard lineup. In today's video, JJ takes us through ASUS' new 8-series UEFI setup and gives us some pointers along the way.
For the past couple of generations, ASUS has introduced continuous improvements to its UEFI setups - the experience with Haswell is no different. Everything from integrated Secure Erase to history/change logs and quick note features are on the table this generation:
Video 3: Overclocking Haswell
After giving us a tour of ASUS' 8-series Haswell motherboards and its updated UEFI interface, JJ took us through overclocking a Core i7-4770K using ASUS' new software and UEFI tools. We get a good look at how auto-overclocking works, as well as what settings to pay attention to when manually overclocking Haswell.
Video 4: Building a mini-ITX Haswell System
For our final installment, JJ put together a bunch of components for a mini-ITX Haswell build and took us through his build process. The motherboard itself is a Z87-I Deluxe, an upcoming mini-ITX Z87 board from ASUS. Also in the video you'll see JJ install ASUS' mini-ITX optimized GeForce GTX 670 DC Mini card. Finally, the chassis is pretty cool - it's the Lian Li PC-Q30.