With the release of the Vishera processors (AMD Piledriver based FX-8350), very few motherboards were brought to the market as the chips slotted directly into the AM3+ socket and 990FX + SB950 chipset. However an email just dropped into my inbox, offering up a new AM3+ motherboard for review from ASRock – the Extreme9.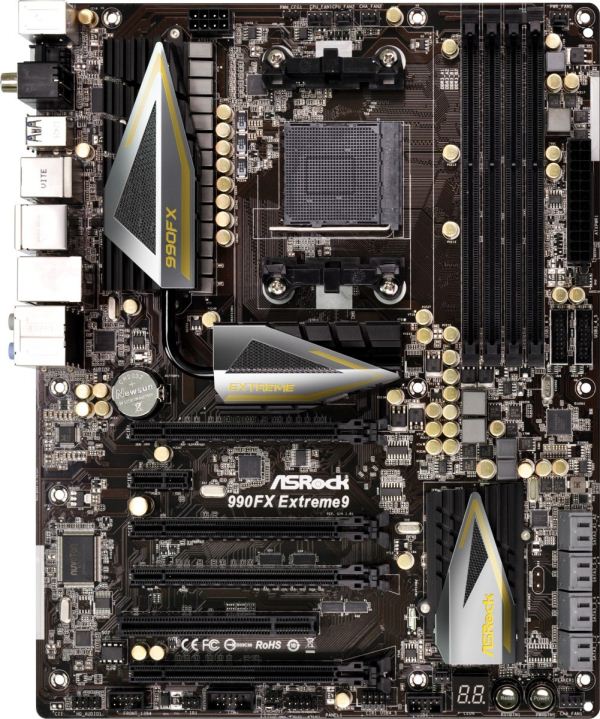 With a potential mountain of knowledge to exploit since the original 990FX release, ASRock have the opportunity to use an upgraded BIOS, software, driver stack and utilities it has gained. In the product features for this motherboard are included a total of ten SATA ports (8 SATA 6 Gbps, 2 eSATA 6 Gbps), eight USB 3.0 (4 rear IO, 2 onboard headers), an Intel NIC, Realtek ALC898 audio codec, support for 3-way CrossFireX and SLI, as well as Windows 8 fast booting options.
Also in my inbox dropped an info pack regarding an ITX motherboard for the Trinity processor platform, the FM2A85X-ITX, which looks very interesting indeed: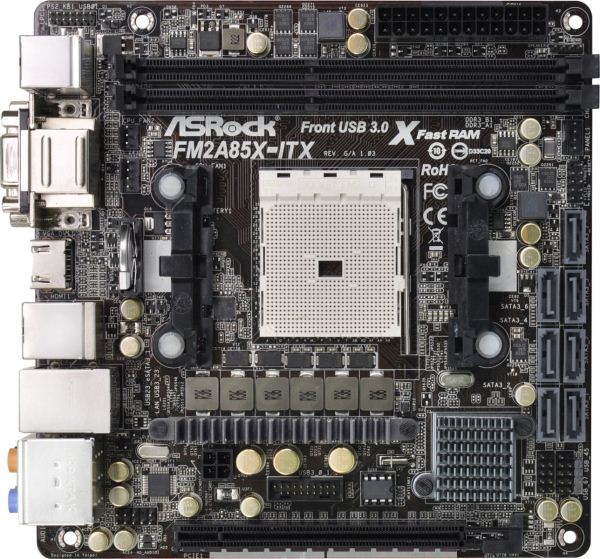 Even though the AMD bracket is a large space hog on any board, ASRock have decided to get around this problem on mITX by placing the memory slots above the socket and left-to-right. Technically this is because the socket is also adjusted that way, meaning that the PCIe lanes that normally come off the bottom of the processor have to route around towards the PCIe slot. The location of the 4-pin CPU power may be of concern, but the board offers seven SATA 6 Gbps ports on the motherboard itself, suggesting it could be handy for a home NAS type arrangement.
Both models get drizzled in ASRock features such as XFast 555 and the new X-Boost. Neither boards currently show up on Newegg for pricing, but it should be soon. Let me know if you might want to see any of these two on our review test beds.