Ultrabooks got off to a very rough start. The initial designs failed to impress, but the second generation based on Ivy Bridge seem to be a lot better. We noticed significant improvement in our review of the ultra high-resolution Zenbook Prime, but there's a new problem: Windows 8 is due out before the end of the year, and it will definitely work best with touch enabled tablet/hybrid-notebook solutions.
In anticipation of Windows 8,
ASUS announced its Tablet series
as well as the Ivy Bridge based
Transformer Book
. The Zenbook Prime isn't going to be left behind however, as ASUS introduced a touch enabled version of the 11-inch Zenbook Prime (UX21A) at Computex.
The specs are identical to the UX21A we previewed last month, just with a 10-finger touch enabled display. It's also nice to see that the poorly animated brightness controls from the Windows 7 software build are now gone and replaced with native looking widgets in Windows 8. These touches are really non-negotiable in the battle to keep users from migrating to Apple.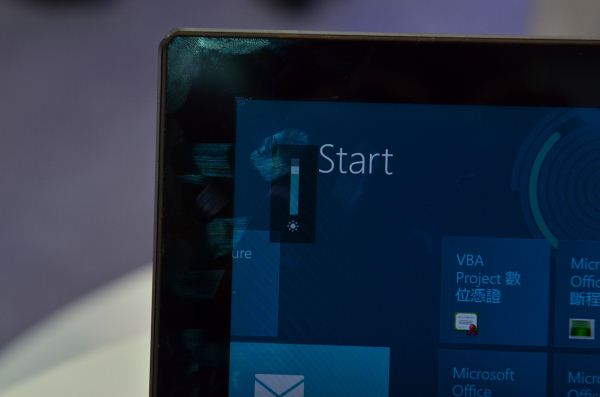 Availability of the Touch Enabled Zenbook Prime (and other ASUS Windows 8 systems) be timed to coincide with the Windows 8 launch, which at this point is expected to be sometime in late Q3 or early Q4.