GPU Performance
GPU performance of both the V60 and Velvet are also expected to be quite interesting, given the stark differences in the two SoCs. We don't know too many details of the Adreno 620 and exactly how much less processing elements we have compared to the Adreno 650, but if the power draw of the phones during 3D workloads are any indication of the performance difference, the S765 should be less than half as performant compared to the S865.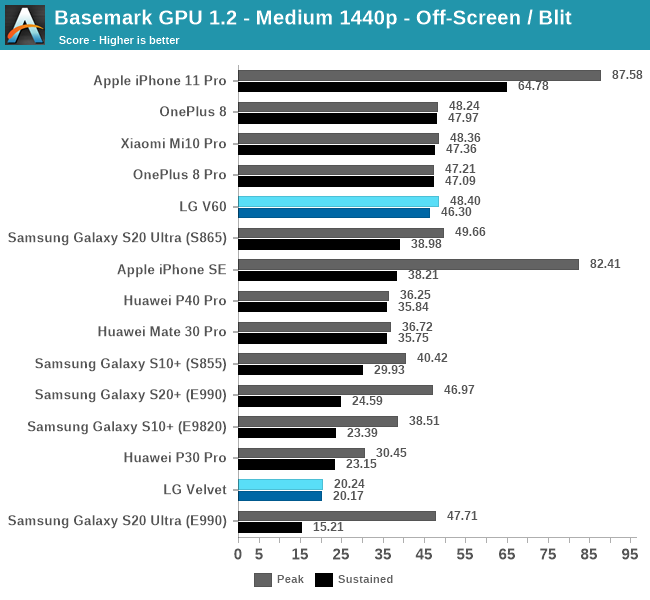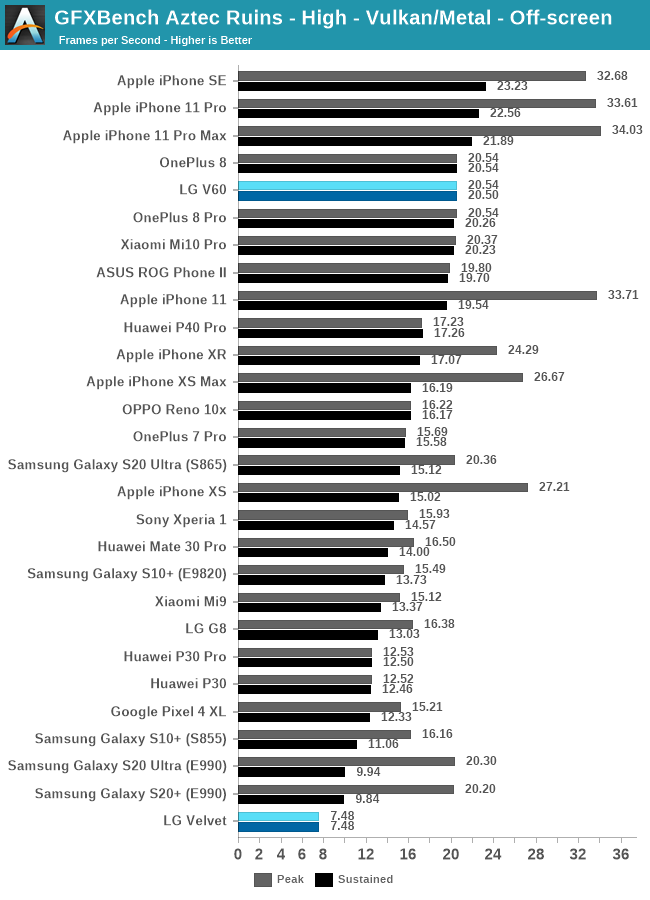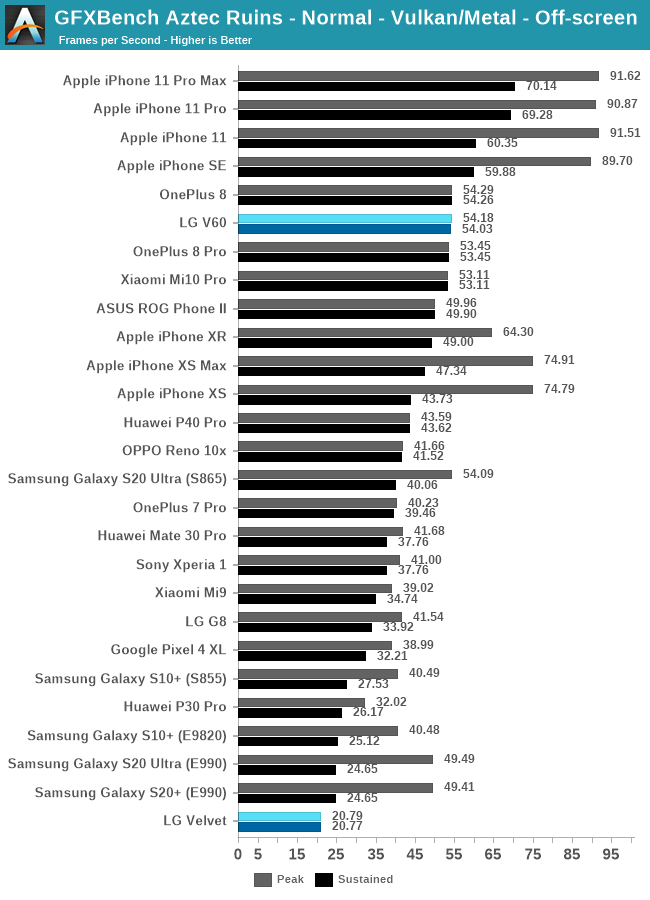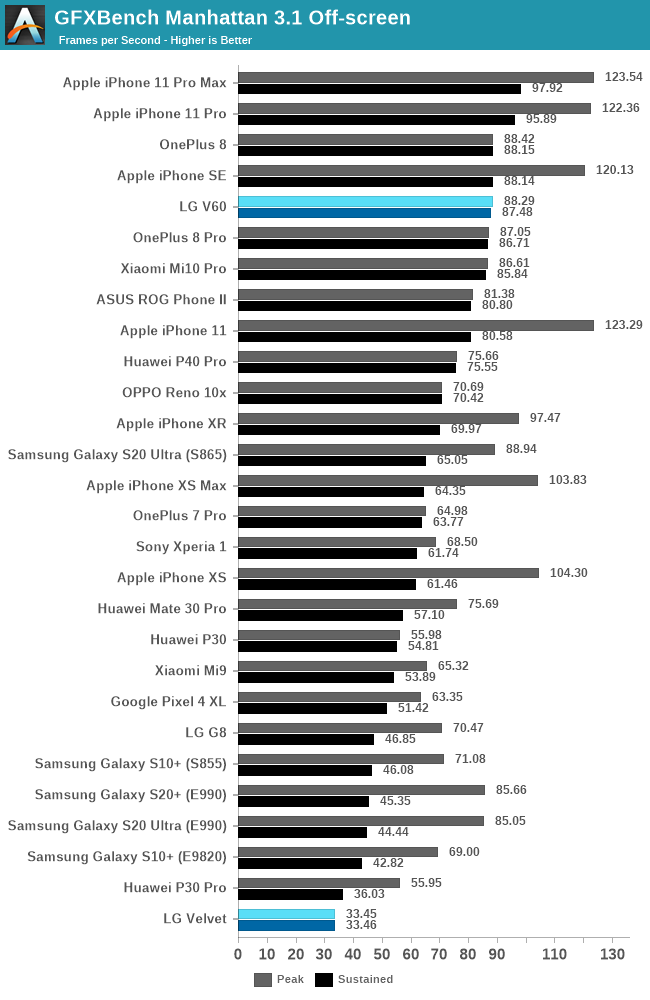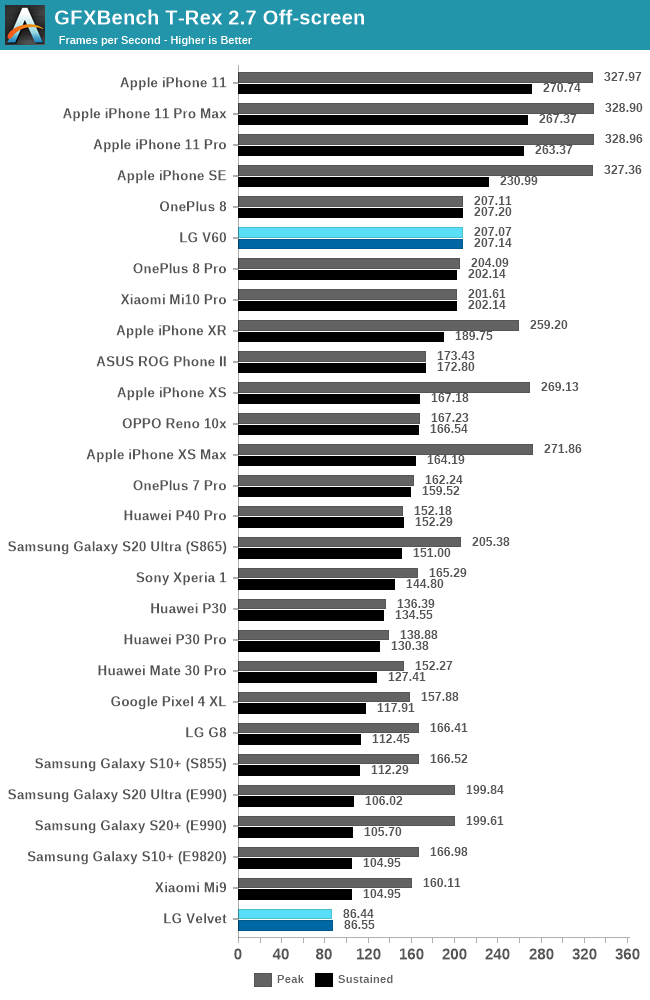 Indeed, in all our benchmarks, we see the LG Vevlet with the Snapdragon 765 roughly fare off about 2.5x slower than the Snapdragon 865. That's a not too great result, and actually puts the new premium chipset in line with the peak performance of a Snapdragon 835 from a few years ago.
The good news here is the power draw of the phone – at around 1.7-1.8W active system load, the chipset is really only using a fraction of the power compared to the flagship SoCs, even the efficient Snapdragon 865. This means that thermal throttling is pretty much impossible for the chipset and the LG Velvet, making its sustained performance figures identical to its peak figures. In this regard, the chip and phone perform more similar to a Snapdragon 845 device, whilst only ever getting lukewarm at worst.
The LG V60's more performant SoC falls in line with our latest batch of Snapdragon 865 phones. We're seeing excellent performance and thermal behaviour, with the phone also nearly not throttling at all after prolonged periods – only reaching ~38°C peak skin temperatures.