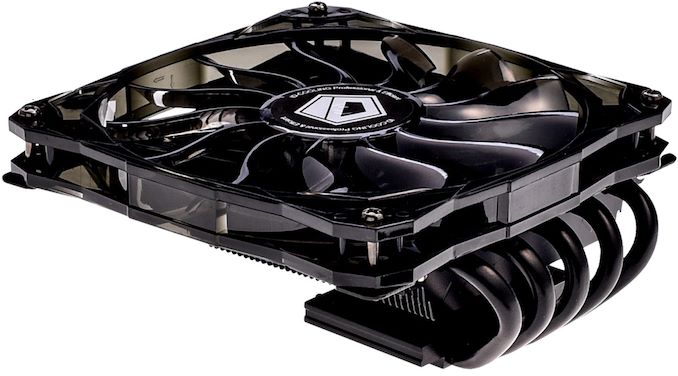 ID Cooling has introduced its new cooling system designed for small form-factor (SFF) PCs, for CPUs with a TDP rating of up to 130W. The IS-50X has a 120-mm fan and is just 57 mm tall, and is designed for desktops builds featuring higher-end processors from AMD or Intel with six or eight cores that can dissipate a lot of thermal energy.
Traditionally, CPU coolers for smaller systems are designed for mainstream chips have a TDP between 35W to 65W. Since demand for high-performance SFF PCs is on the rise, manufacturers are developing coolers that can handle processors with TDP levels that exceed 95W. Such devices usually feature multiple heat pipes along with more sophisticated fans. For example, the IS-50X comes with five 6-mm heat pipes as well as a 120-mm PWM fan with 13 curved blades that rotates at a speed of 600 – 1600 RPM. The fan can produce airflow of up to 53.6 CFM and has a maximum load noise level of only 30.2 dB(A).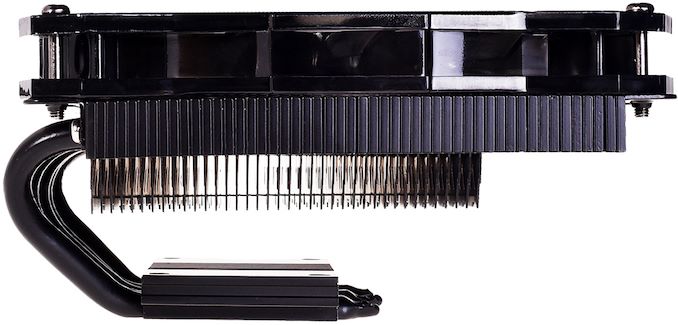 When it comes to compatibility, the ID Cooling IS-50X cooler is compatible with all contemporary platforms from AMD and Intel, including the latest AM4 and LGA1155 sockets.
The ID Cooling IS-50X Specifications
IS-50X
CPU TDP
130 W
Material
Copper heatpipes aluminum fins
Dimension with Fan
120 mm (W) × 57 mm (H) × 122 mm (D)
Heat Pipes
5 × 6 mm heat pipes
Air Pressure
~ 1.36 mm H2O
Air Flow (CFM)
53.6 CFM
Speed
600 ~ 1600 RPM
Noise
13 ~ 30.2 dBA
Type of Bearing
Hydraulic bearing
Life Expectancy
?
Weight
310 grams
Compatibility
AMD
AM4/FM2+/FM2/FM1/AM3+/AM3/AM2+/AM2
Intel
LGA1151/1150/1155/1156
ID Cooling is one a few companies which offers high-performance CPU coolers for SFF PCs. Earlier this year the firm introduced its 30-mm high IS-30 cooler for processors with TDP levels of up to 100 W. The new IS-50X is naturally considerably larger, but it can better handle processors that are either overclocked, or run at higher Turbo clocks when possible.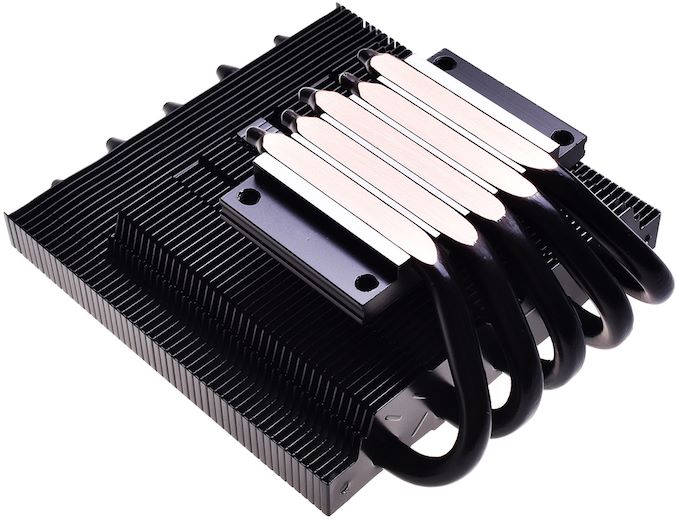 ID Cooling did not disclose pricing of the IS-50X cooler this week, but its IS-50 unit was available for $33.39 (down from $52.99) from Newegg at press time.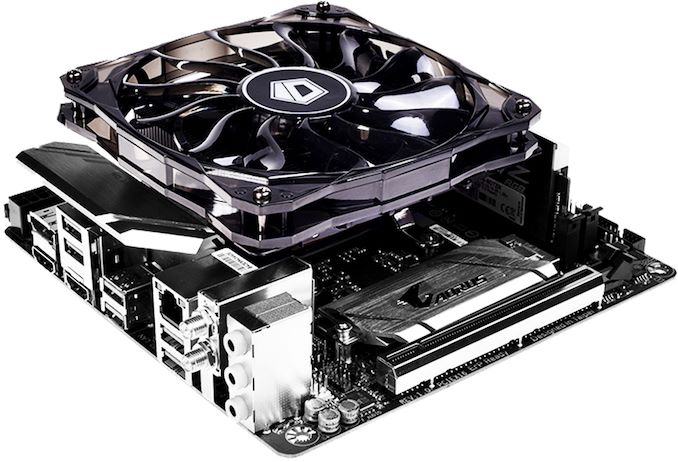 Related Reading:
Source: ID Cooling (via Tom's Hardware)