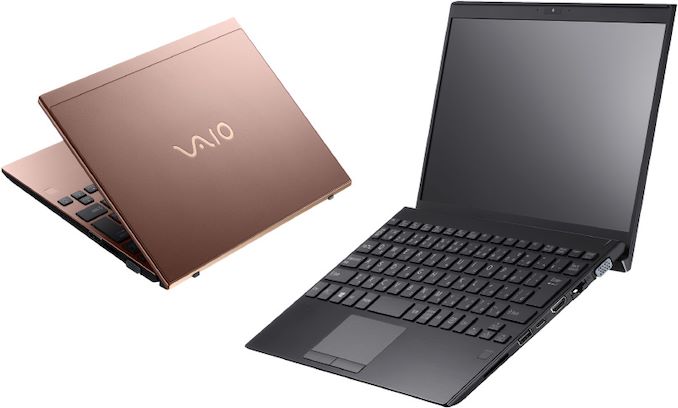 VAIO has introduced its new SX12 notebook that brings together miniature dimensions, low weight, decent specs, full-pitch keyboard, a long battery life, and vast connectivity options that include a variety of physical ports and an optional 4G/LTE modem. Unlike most 12-inch laptops, the VAIO SX12 does not use a low-power processor, but packs a fully-fledged quad-core Core i7 CPU with VAIO's True Performance technology.
The VAIO SX12 comes in a chassis made of carbon fiber and plastic in a bid to make its weight no heavier than 897 grams as well as dimensions not significantly bigger than those of 11-inch notebooks. The mobile PC is slightly smaller than an A4 piece of paper and is around 15.7 ~ 18 mm thick. The laptop is equipped with a 12.5-inch Full-HD display with very thin bezels as well as a backlit keyboard featuring a 19-mm pitch and fluorine-containing UV curing coating.

VAIO's SX12 laptop is based on Intel's 8th Gen quad-core Core U-series processor with UHD Graphics 620 code-named Whiskey Lake (up to Core i7-8565U) which uses the company's TruePerformance technology that combines an advanced cooling system as well as increased CPU power limits in order to enable the CPU to work at higher frequencies for a longer time. The processor can be accompanied by 16 GB of LPDDR3 DRAM as well as a PCIe SSD. For precise specs, check the table below.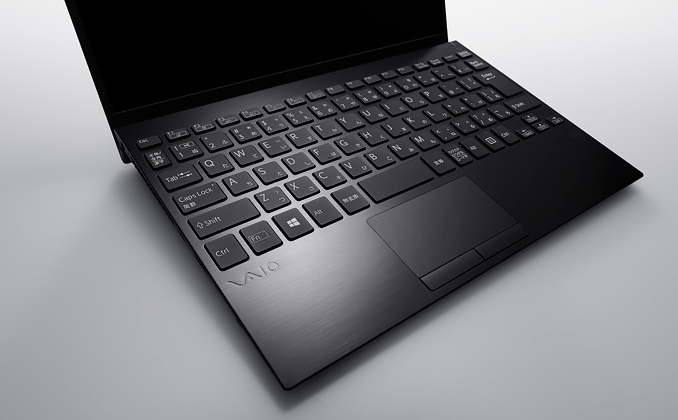 Connectivity is one of the key selling features of the VAIO SX12 because unlike some other 12-inch class laptops, this one comes with all the necessary physical ports possible, including GbE, a USB 3.1 Gen 2 Type-C (can be used for data, display, and charging) port, one USB 3.1 Gen 2 Type-A connector, two USB 3.0 Type-A ports, an SD card reader, two display outputs (HDMI, D-Sub), a 3.5-mm audio jack, and a proprietary power port. On the wireless side of things, the laptop is equipped with a 802.11ac Wi-Fi + Bluetooth 4.1 controller as well as an optional 4G/LTE modem. In addition, it has a webcam, a fingerprint reader, stereo speakers, and a microphone.

VAIO does not disclose capacity of the battery it uses for the SX12, but says that it can last for 13 ~ 14.5 hours depending on usage, a claim that has yet to be tested in real life. Meanwhile, the laptop comes with a proprietary 200-gram charger that uses the aforementioned proprietary connector, and also has a USB port to charge the laptop and a mobile phone at the same time.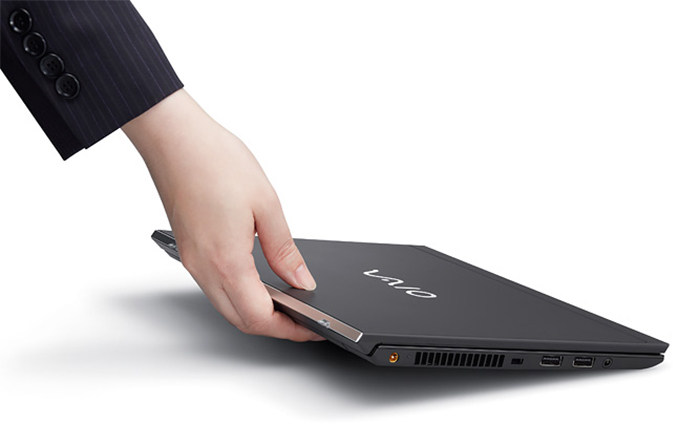 The VAIO SX12 laptops will be available in five colors, including black, silver, brown, pink, and 'all black' for custom special edition models.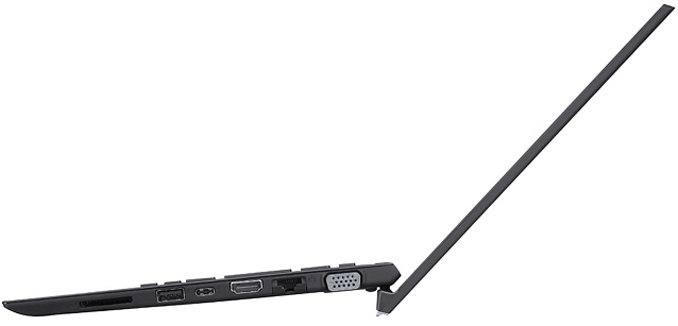 VAIO will start selling its SX12 notebooks in Japan this week starting at $1,100. For corporate customers VAIO will offer a very similar Pro PJ laptop with appropriate functionality. It is unclear whether the new mobile PCs will be available in other countries, but VAIO sells its products in the U.S. and chances are that the SX12 will be sold outside of Japan are fairly high.
VAIO SX12 (VJS1211) General Specifications
Black
Silver
Brown
Pink
Display
12.5" anti-glare panel with 1920×1080 resolution
SoC
Core i7-8565U
4C/8T
1.8 - 4.6 GHz
TruePerformance
UHD 620
Core i5-8265U
4C/8T
1.6 - 3.9 GHz
TruePerformance
UHD 620
Core i3-8145U
2C/4T
2.1 - 3.9 GHz
-
UHD 620
Celeron 4205U
2C/2T
1.8 GHz
-
UHD 610
RAM
8/16 GB LPDDR3
8/16 GB LPDDR3
4/8 GB LPDDR3
4/8 GB LPDDR3
Storage
256 GB, 512 GB or 1 TB NVMe
256 GB SATA
256 GB PCIe
128 GB SATA
Wireless
802.11ac Wi-Fi
Bluetooth 4.1
Optional 4G/LTE modem
I/O ports
GbE
1 × USB 3.1 Gen 2 Type-C
1 × USB 3.1 Gen 2 Type-A
2 × USB 3.0 Type-A
HDMI
D-Sub
SD Card reader (UHS-I)
GbE
1×USB 3.0 Type-C
3×USB 3.0 Type-A
HDMI
D-Sub
SD Card reader (UHS-I)
Camera
720p webcam
Audio
Integrated speakers
1 × TRRS 3.5-mm jack for headset
Dimensions
287.8 × 203.3 × 15.7 ~ 18 mm
Weight
888 ~ 897 grams
Battery
13 ~ 14.5 Hours
OS
Windows 10 Pro
Windows 10 Home
Fingerprint
Yes
No
Finish
Black
Silver
Brown
Pink
Availability
July 2019
Related Reading:
Source: VAIO (via Liliputing)