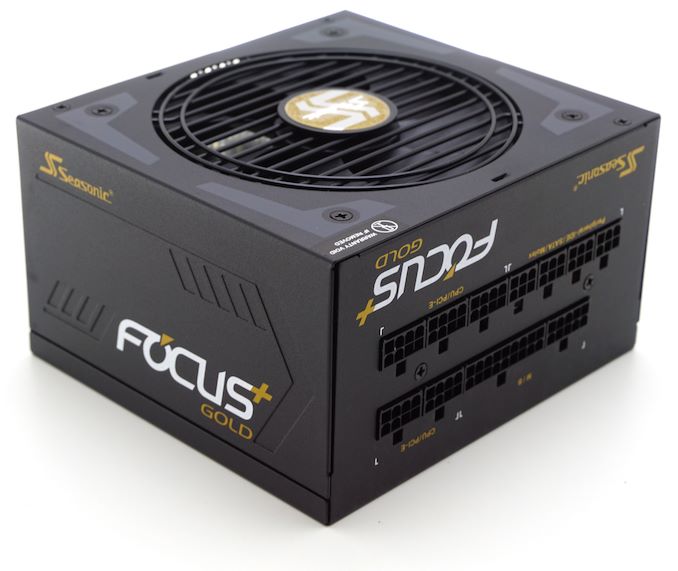 SeaSonic is a company that hardly requires an introduction, as they are perhaps the best-established designer and supplier of high-performance PC power supply units (PSUs) to this date. Not only they design and market their own products, but they serve as the OEM behind the products of several other known brand names.
Over the past year, the company has been renewing a number of their PSU designs, some almost completely. Among their new designs are the new top-tier 80Plus Titanium certified units and SFX format PSUs. Although we reviewed both of these products in the past and they have left us with very positive impressions, these are ultimately somewhat niche products and the bulk of the market lies elsewhere.
So for today's review we're taking a look at SeaSonic's latest mainstream market release, the Focus Plus Gold 750FX. As its name suggests, it is an 80Plus Gold certified ATX power supply with a maximum power output of 750 Watts. The Focus Plus Gold 750FX is at its core a product targeting the mainstream market, looking to strike a balance between quality, performance, and value.
Power specifications ( Rated @ 40 °C )*
AC INPUT
100 - 240 VAC, 50 - 60 Hz
RAIL
+3.3V
+5V
+12V
+5Vsb
-12V
MAX OUTPUT
20A
20A
62A
3A
0,3A
100W
744W
15W
3,6W
TOTAL
750W
*There is a catch with the operating temperature of this model. SeaSonic rates it as operational up to 50 °C but de-rates its power rating down to 80% for temperatures over 40 °C. Therefore, we consider the Focus Plus Gold 750FX to be rated at 40 °C for its rated performance.
Packaging and Bundle
The Focus Plus Gold 750FX ships in an aesthetically simple cardboard box, with its artwork based on basic geometric shapes and focused on a black-gold color theme. Under the thin paper skin of the packaging, we find a strong cardboard box with the PSU well-secured inside it, providing ample shipping protection.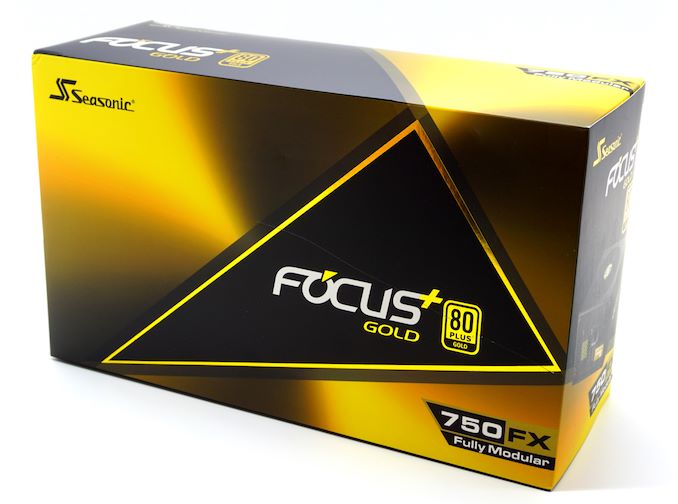 Inside the box, we find a relatively rich bundle for a mid-tier PSU. There are a standard AC power cable and four black mounting screws, several cable ties, three black/blue cable straps with the company logo printed on them, a case badge, and a basic user's manual.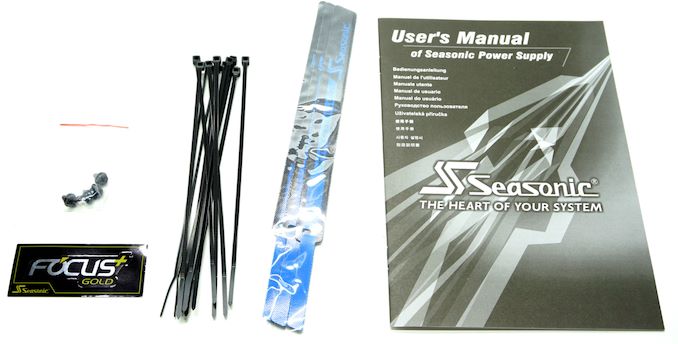 As the SeaSonic Focus Plus Gold is a fully modular PSU, every cable can be detached, including the 24-pin ATX cable. All of the cables are completely black, made of black wires and black connectors. The smaller SATA/Molex power cables are ribbon-like, or flat-type, but the larger PCI Express and CPU 12V connectors are made of regular wires covered in black nylon sleeving.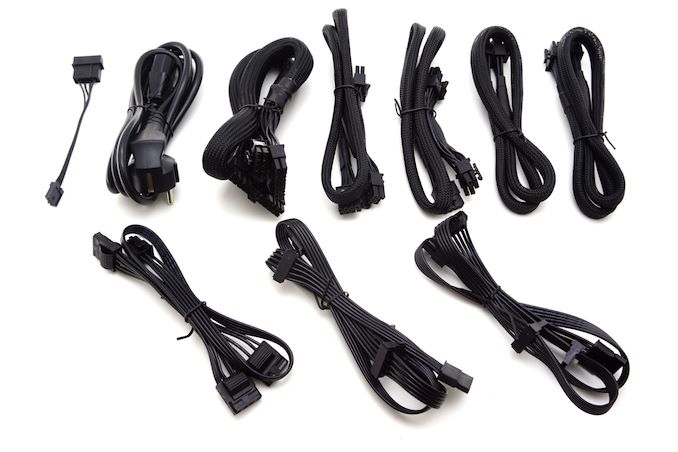 Seasonic Focus Plus Gold 750FX
Connector type
Hardwired
Modular
ATX 24 Pin
-
1
EPS 4+4 Pin
-
2
EPS 8 Pin
-
-
PCI-E 6+2 Pin
-
4
PCI-E 8 Pin
-
-
SATA
-
8
Molex
-
3
Floppy
-
1