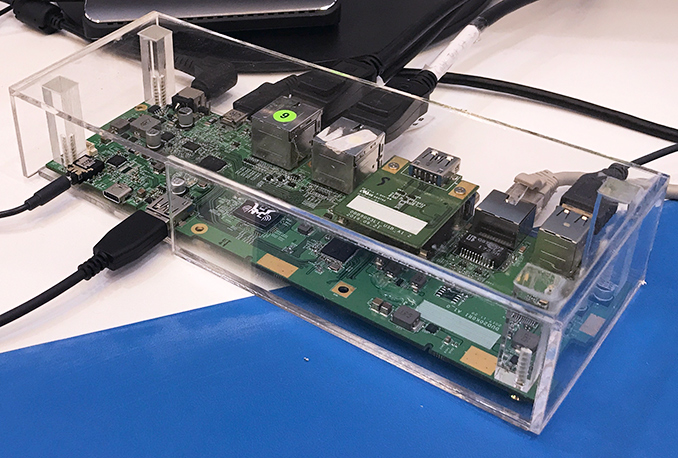 Realtek demonstrated a prototype of a USB 3.1 Gen 2 docking station that relies entirely on its own chips and features regular connectors, including USB Type-A, DisplayPort, HDMI, D-Sub, GbE, and audio.
USB Type-C is gaining popularity rather rapidly among notebook makers and there are a number of non-Apple laptops that feature only these connectors. Meanwhile, such laptops need docking stations to gain compatibility with regular USB Type-A, Gigabit Ethernet, display outputs and so on. Such devices are available, but are not always cheap because makers of hubs have to develop these products themselves and use chips from various suppliers. By contrast, Realtek's turnkey USB 3.1 Gen 2 hub is based on chips that come exclusively from the company and the whole design is production ready, meaning no R&D investments from actual manufacturers.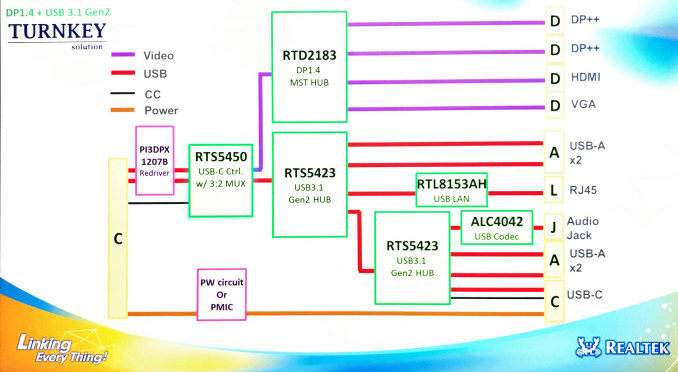 Realtek's turnkey USB 3.1 Gen 2 (10 Gb/s) hub relies on the firm's RTS5423, RTS5450, RTD2183, RTL8153AH, ALC4042, and the PI3DPX 1207B chips. The hub features four USB Type-A connectors, a USB Type-C header, two DisplayPort 1.4 outputs, an HDMI, a D-Sub, an 3.5-mm TRRS audio jack, and a GbE port.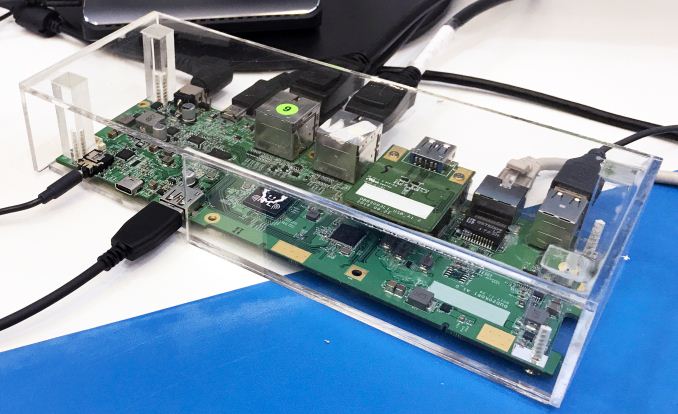 Realtek naturally does not indicate pricing of actual solutions based on its reference design because they depend on materials used and actual configuration of connectors. Today sophisticated USB-C docking solutions start at €109/$127, so hopefully Realtek's turnkey dock will enable makers to bring the price of such products a bit down.
Want to keep up to date with all of our Computex 2018 Coverage?

Laptops

Hardware

Chips
Follow AnandTech's breaking news here!