LAS VEGAS, NV — Thermal imaging has become relatively affordable over the last few years. Thanks to the advent of smartphones, it is possible to have thermal imaging add-ons that can deliver actionable information to consumers for as low as $200. We have been covering the products from FLIR based on the low-cost Lepton sensors. FLIR has been making efforts to use these Leptons for new use-cases and devices, rather than just being part of a smartphone add-on. Towards this, they introduced products such as the Duo and Duo R last year. At CES 2018, FLIR is introducing the 'Thermal by FLIR' branding program that serves to accentuate its name in its customers' products. Four partners / products are being announced in the first wave today.
The ARSENZ ThermoGlass is a Google Glass-like device (wearable augmented reality) allowing the wearer to observe thermal images in a hands-free manner. It can clip on to existing glasses. Two versions are available, one with the first-generation 80x60 Lepton (TG1-X), and another with the second-generation 160x120 sensor (TG1-N). Detailed specifications are available in the gallery at the bottom. Pricing information is not currently available.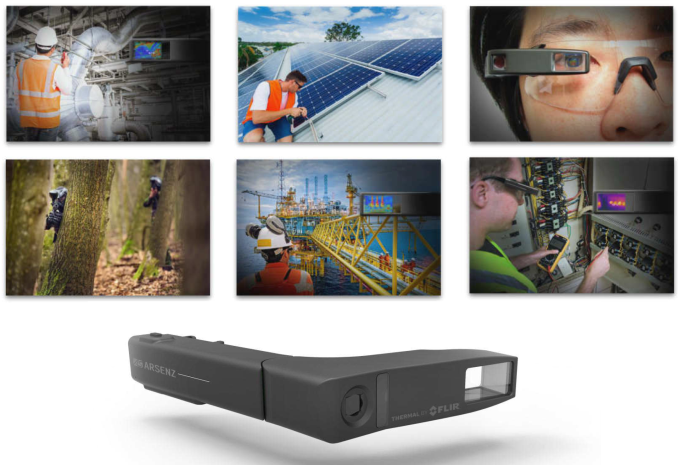 The Casio EX-FR10 is a proof-of-concept device similar to the current EX-FR10 EXILIM separable action camera. The CMOS sensor is complemented by a Lepton thermal sensor, allowing thermal photos to be taken from a distance using Bluetooth.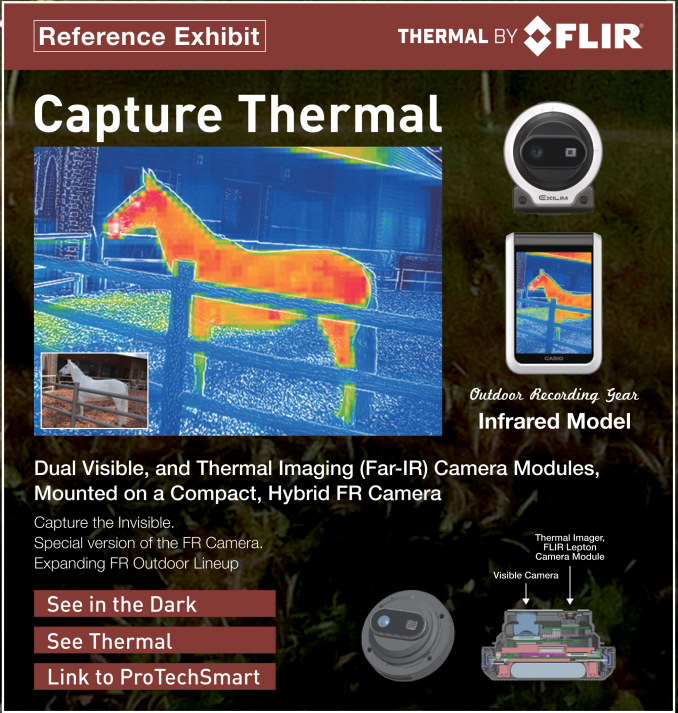 Panasonic is also building a thermal imaging attachment to their Toughpad FZ-M1 (a 7in. Windows tablet for field service professionals). It will be sold in Japan in Q1 2018, followed by the rest of the world in the latter half of the year.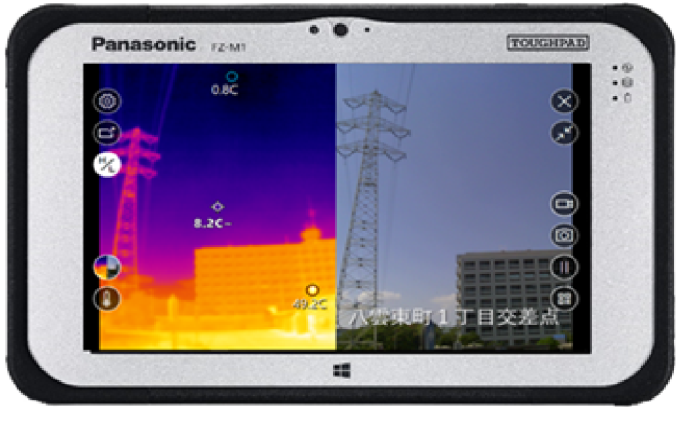 The fourth product under the 'Thermal by FLIR' program is a TinkerForge bricklet for thermal imaging. It uses a first-generation 80x60 Lepton sensor and is available right now for 250 euros.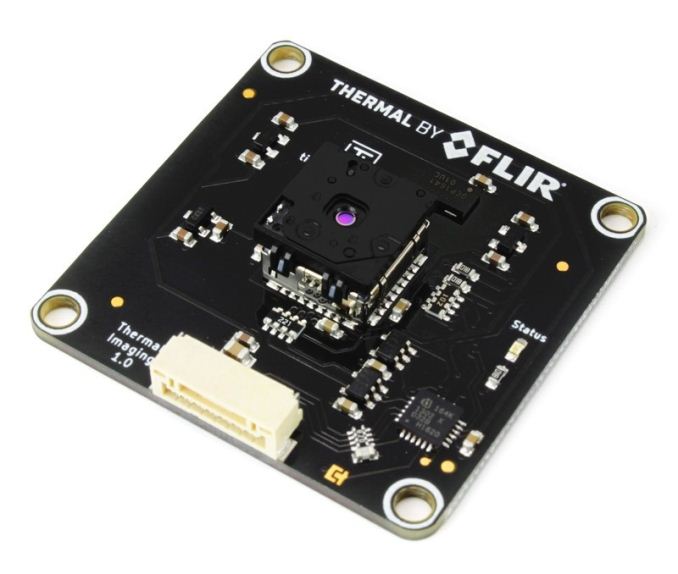 FLIR is also promoting their Thermal Autonomous Driving Kit (ADK) based on their Boson sensor to complement the image sensors in the current ADAS systems. The specifications are available in the gallery below.