Intel just announced their first microprocessor aimed at the gaming market - the Pentium 4 Processor Extreme Edition. The Extreme Edition will be available in the next 30 - 60 days and will run at 3.2GHz.
The major improvement to the Extreme Edition over the current Pentium 4 is the inclusion of an on-die 2MB L3 cache. This on-die L3 cache is in addition to the 512KB L2 cache, giving the Extreme Edition a total of 2.5MB of on-die cache. Note that this is identical to the Xeon MP (Gallatin) core, other than the fact that we're talking about a CPU that runs at 3.2GHz and has an 800MHz FSB.
The 2MB on-die L3 cache takes the Northwood's 55 million transistors and balloons it to an incredible 169 million transistors. We will have some benchmarking time with the Extreme Edition very soon...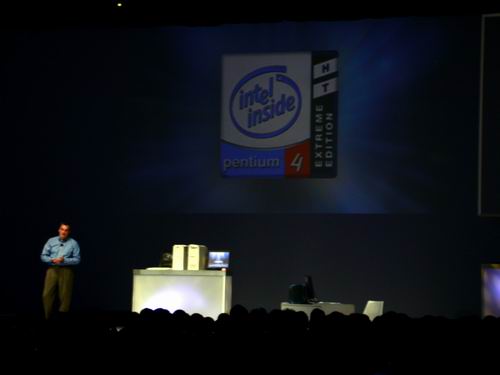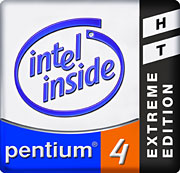 Intel's decision to launch this processor a week before AMD's launch of the Athlon 64 should give you an indication of the performance AMD is offering under gaming environments. The integration of an L3 cache will hide some of the latencies of going to main memory, similar to what AMD's on-die memory controller does when compared to conventional PC platforms. Unfortunately, such a large L3 cache increases the die size of the processor significantly, which will be reflected in its price. Given the price of AMD's forthcoming Athlon 64 FX, we'd expect the 3.2GHz Pentium 4 Extreme Edition to be priced accordingly. We are hearing that the processor will be priced around $740 in 1,000 unit quantities. You can expect systems based on the Extreme Edition processor to be due out in November, but Intel won't be following up with boxed CPUs until the beginning of next year. You will probably see some OEM CPUs for sale in the next 30 days or so.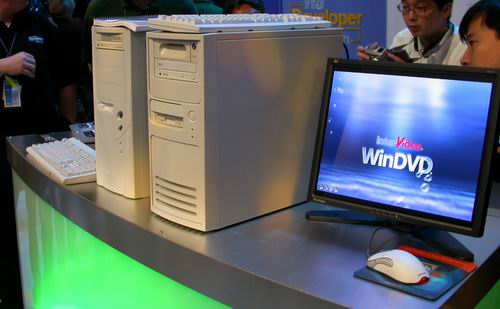 Intel demos the Pentium 4 Extreme Edition
Given the timing of Prescott's release, we'd say that this CPU is definitely a preemptive attack against AMD's Athlon 64. Let the war begin...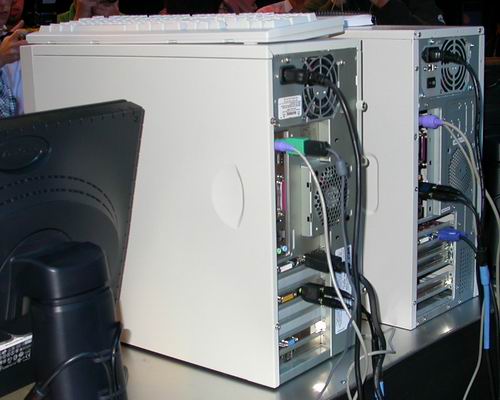 Intel demos the Pentium 4 Extreme Edition