Xeon E
Through 2019, all the major hardware providers and OEMs in the spaces we cover have been pushing the idea of the 'Creator' – someone who needs a high powered system in order to process video, animation, architecture, engineering, and anything with some level of computer-aided design which requires a lot of compute. To that end, Acer is putting forward its latest desktop offering for this market. The ConceptD 700 is build ground up with the Xeon E platform paired with NVIDIA's Quadro GPUs, offering traditional Intel mainstream performance but with extra layers of professional features. The design of the ConceptD 700 Workstation is meant to appear seemless, and integrate into a professional environment, offering a peak 40 dBA noise level and 'minimalist Scandinavian design'. This...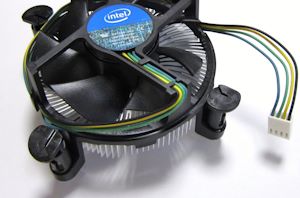 Intel this week recalled one of its boxed processors because the bundled cooling system the company supplied has been found to be insufficient for fully cooling the CPU. For...
27
by Anton Shilov on 11/14/2019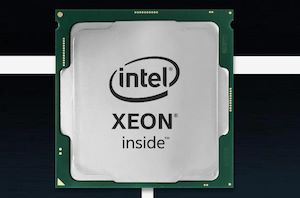 The Xeon-E family from Intel replaced the Xeon E3-1200 parts that were found common place in a lot of office machines and small servers. The Xeon E parts are...
18
by Dr. Ian Cutress on 11/4/2019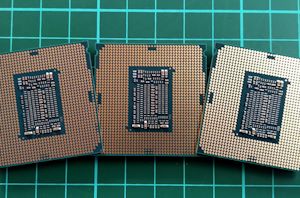 A couple of months ago we reviewed a few of the newest six-core Intel commercial CPUs that are also used in low-end servers. Intel has also launched some quad-core...
29
by Ian Cutress on 3/11/2019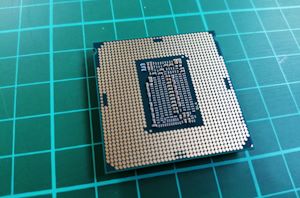 One of the interesting omissions from the re-release of Xeon E a couple of weeks ago were the 8-core versions. Intel reiterated its 4-core and 6-core parts, and given...
19
by Ian Cutress on 11/26/2018
Despite having officially launched back in July, Intel's Xeon E desktop platform has yet to see the light of day in systems casually available to users or small businesses...
51
by Ian Cutress on 11/5/2018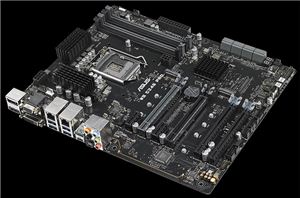 ASUS has introduced its first Intel C246-based motherboard for Intel's Xeon E processors. The WS C246 PRO platform is aimed at rather serious machines that use up to four...
21
by Anton Shilov on 7/27/2018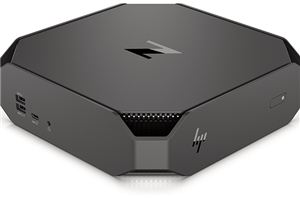 HP this week upgraded its miniature Z2 Mini workstation with the latest Intel's Core and Xeon E processors with up to six cores as well as professional-grade graphics cards...
11
by Anton Shilov on 7/20/2018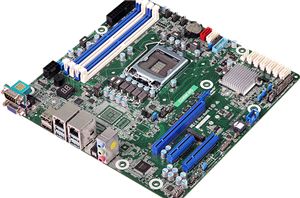 ASRock Rack has announced one of the industry's first Micro-ATX motherboards for Intel's new Xeon E processors for entry-level servers and workstations. The C246M WS platform is aimed at...
11
by Anton Shilov on 7/16/2018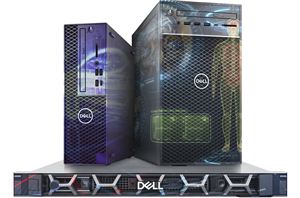 Today Dell has introduced new and updated lineups in their Precision entry-level workstation lineup. In this case, Dell has brought forth the Precision 3930 Rack (1U workstation), Precision 3630...
18
by Joe Shields on 7/12/2018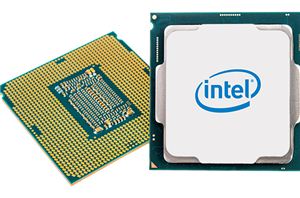 Today Intel is announcing the Xeon E family of processors. The Xeon E-2100 stack of CPUs will replace the previous generation E3 v6 processors, following Intel's renaming of their...
44
by Ian Cutress on 7/12/2018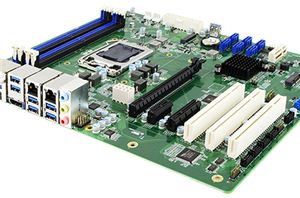 iBASE has published specifications of its upcoming MB995VF-C246 motherboard aimed at entry-level/embedded servers and workstations that will support Intel's upcoming (but not yet announced) Xeon E processors. The mainboard...
20
by Anton Shilov on 7/11/2018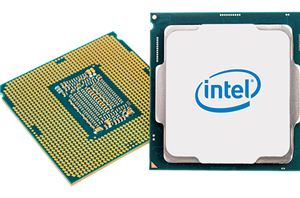 Intel has published model numbers of its upcoming Xeon E processors based on the Coffee Lake-S core. The new chips will be used in entry-level servers and workstations and...
5
by Anton Shilov on 5/30/2018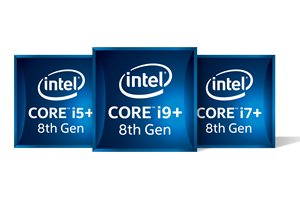 The march from Intel for everything to be under the '8th Gen Intel Core' branding is now at its climax: today is the official launch of several new 8th...
124
by Ian Cutress on 4/3/2018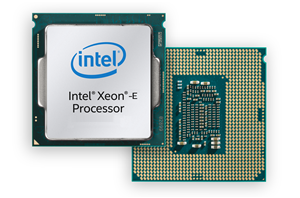 The last 12 months have seen an upheaval of Intel's enterprise processor naming scheme, with a distinct mix of positive and negative responses. In previous years, Intel followed a...
8
by Ian Cutress on 11/28/2017