TI
Yesterday HP announced retail availability of two ARM based servers, the ProLiant m400 and m800. Each are offered in a server cartridge as part of the Moonshot System. A single 4.3U Moonshot chassis can hold 45 server cartridges. Usually higher numbers mean better, but in this case the m400 and m800 are so significantly different I wouldn't consider them competitors. The m800 is focused on parallel compute and DSP, while the m400 is focused on compute, memory bandwidth, IO bandwidth and features the first 64-bit ARM processor to reach retail server availability. HP ProLiant ARM Servers m400 m800 Processors 1 4 Processor AppliedMicro X-Gene Custom 64-bit ARMv8 TI KeyStone II 66AK2H Cortex-A15 ARMv7A + DSP Compute cores per processor 8 CPU 4 CPU 8 DSP Clock Speed 2.4 GHz 1.0 GHz Cache Memory Each core: 32KB L1 D$ and I$ Each pair: 256KB L2 All...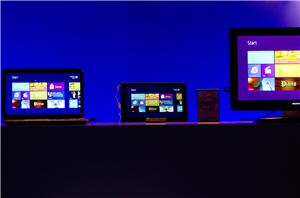 I'm in the audience of Microsoft's Partner Preview for Computex 2011, basically an event to give a sneak peak of the future of Windows to press and MS partners...
32
by Anand Lal Shimpi on 6/1/2011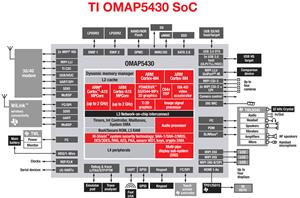 TI sure does have impeccable timing. Not 12 hours after we published our LG Optimus 2X and NVIDIA Tegra 2 review, complete with a discussion of the 2011 SoC...
40
by Anand Lal Shimpi on 2/7/2011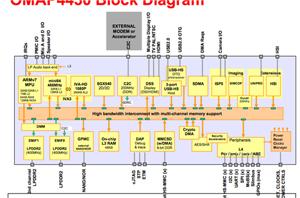 Next year is looking to be a very important year for smartphone and tablet performance. Just as we saw widespread migration to the ARM Cortex A8 and Qualcomm Scorpion...
39
by Anand Lal Shimpi on 12/8/2010
In our smartphone and tablet reviews we make sure to spend a good amount of time talking about the silicon powering these devices. There's no reason that handset and...
22
by Anand Lal Shimpi on 8/9/2010