RDNA2
With today's announcement from Microsoft of DirectX 12 Ultimate, both NVIDIA and AMD are also chiming in to reiterate their support for the new feature set, and to note their involvement in the process. For AMD, DirectX 12 Ultimate goes hand-in-hand with their forthcoming RDNA2 architecture, which will be at the heart of the Xbox Series X console, and will be AMD's first architecture to support DirectX 12 Ultimate's new features, such as ray tracing and variable rate shading. To that end, as part of Microsoft's overall DirectX Developer Day presentation, AMD is showing off raytracing running on an RDNA2 for the first time in public. Running an AMD-built demo they call "Futuristic City", the demo incorporates DXR 1.0 and 1.1 features, to produce what...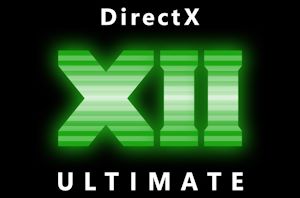 While the 2020 Game Developers Conference has been postponed, that thankfully doesn't mean everything gaming-related for this spring has been postponed as well. As the saying goes, the show...
52
by Ryan Smith on 3/19/2020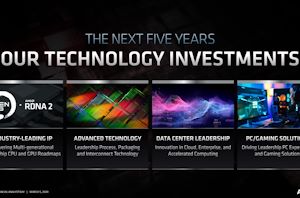 AMD's first Financial Analyst Day since 2017 has just wrapped up. In the last three years AMD has undergone a dramatic change, launching its Zen CPU architecture, and greatly...
54
by Ryan Smith on 3/5/2020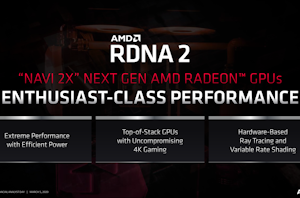 While AMD's Financial Analyst Day is first and foremost focused on the company's financial performance – it's right there in the title – this doesn't stop the company from...
46
by Ryan Smith on 3/5/2020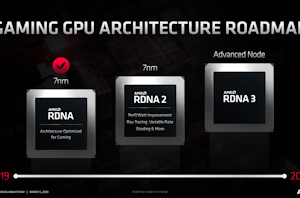 As has become something of a tradition for AMD, this year's Financial Analyst Day included a high level update to the company's GPU roadmap. The last roadmap we saw...
3
by Ryan Smith on 3/5/2020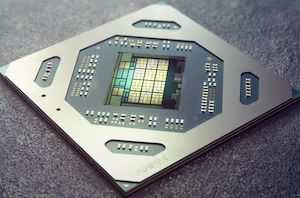 As part of today's FY2019 earnings call, AMD CEO Dr. Lisa Su had a few words to say about AMD's future GPU plans – an unexpected nugget of information...
89
by Ryan Smith on 1/28/2020