Intel 10th Gen
It's been nearly two years to the day since NZXT last released a motherboard, which was the Z370 N7. NZXT initially used ECS as its motherboard OEM, but has opted to use ASRock this time round for a new N7 model. This has the same N7 infused armor, albeit using a combined metal and plastic instead of just metal which does reduce the overall cost. Aiming for the mid-range market, NZXT's N7 Z490 features 2.5 GbE, Wi-Fi 6, dual M.2, and four SATA ports, and we give it our focus in this review.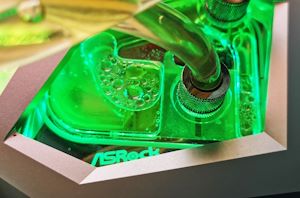 It is no secret that Intel's 10th generation processors are power-hungry. Intel has been squeezing every last drop of MHz out of the 14 nm process with its fastest...
49
by Gavin Bonshor on 10/2/2020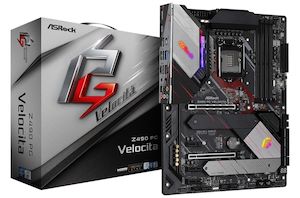 For the foreseeable future, or at least until Intel's Rocket Lake is likely to be unveiled, Intel's main platform for consumers is currently the Z490 chipset for Comet Lake...
16
by Gavin Bonshor on 9/21/2020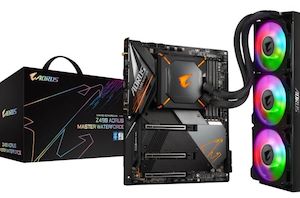 Up until now, GIGABYTE has reserved the monoblock clad WaterForce series for its flagship Aorus Xtreme models. In an interesting move to further enhance the performance of the Intel...
9
by Gavin Bonshor on 8/3/2020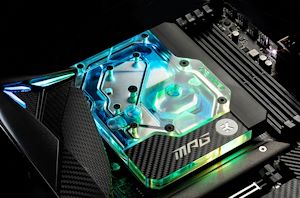 In one of the coolest collaborations of the year so far, MSI and EK Water Blocks have come together to create a new Z490 motherboard, the MSI MPG Z490...
18
by Gavin Bonshor on 6/3/2020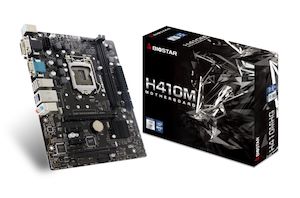 Not only did Intel unveil its Z490 motherboard chipset for Intel's 10th generation desktop processors, but it also announced its more budget-friendly chipsets. Biostar has announced two new micro-ATX...
26
by Gavin Bonshor on 5/29/2020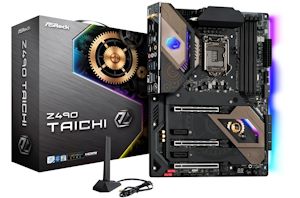 In our first Intel Z490 motherboard review, the ASRock Z490 Taichi takes center stage. With its recognizable Taichi clockwork inspired design, a 12+2 power delivery, three PCIe 3.0 x4...
63
by Gavin Bonshor on 5/27/2020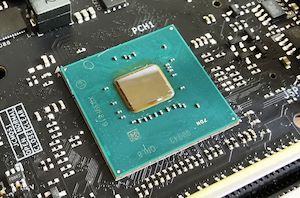 With Intel recently announcing its Xeon-W1200 series product stack for W480, ASRock's server arm, ASRock Rack, has lifted the lid on one its micro-ATX model based on the W480...
10
by Gavin Bonshor on 5/14/2020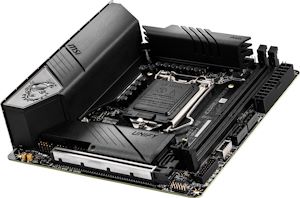 With the release of Intel's 10th generation desktop processors (Comet Lake-S) looming ever closer, MSI has announced a pair of new Z490 models, the MSI MEG Z490 Unify and...
28
by Gavin Bonshor on 5/11/2020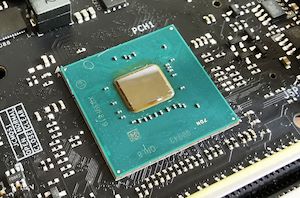 In preparation for the launch of Intel's Z490 chipset and Intel's 10th generation Comet Lake desktop processors, Z490 motherboards are now available to pre-order from various retailers. For entry-level...
32
by Gavin Bonshor on 5/6/2020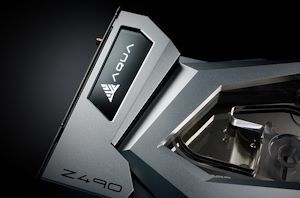 Following a resurgence of motherboards decked out with custom monoblocks, ASRock has announced details on its Z490 Aqua. It includes a familiar aluminium plated copper custom monoblock, with just...
18
by Gavin Bonshor on 5/5/2020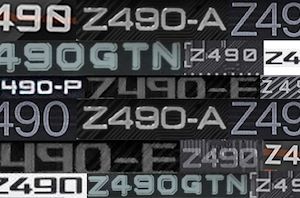 After another long wait for a new Intel platform, Comet Lake and the 400 series finally descends. Here we get a new socket, support for up to 10-cores with...
51
by Gavin Bonshor on 4/30/2020