Cavium
The Arm server ecosystem is well alive and thriving, finally getting into serious motion after several years of false-start attempts. Among the original pioneers in this space was Cavium, which went on to be acquired by Marvell in 2018. Among the company's server CPU products is the ThunderX line; while the first generation ThunderX left quite a lot to be desired, the ThunderX2 was the first Arm server silicon that we deemed viable and competitive against Intel and AMD products. Since then, the ecosystem has accelerated quite a lot, and only last week we saw how impressive the new Amazon Graviton2 with the N1 chips ended up. Marvell didn't stop at the ThunderX2, and had big ambitions for its newly acquired CPU division, and...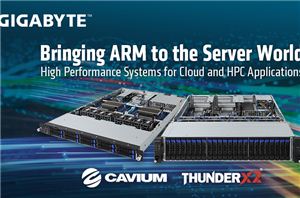 GIGABYTE's server division has started sales of its first servers based on Cavium's ThunderX2 processors with up to 32 cores. Being among the primary companies to begin selling machines...
7
by Anton Shilov on 8/16/2018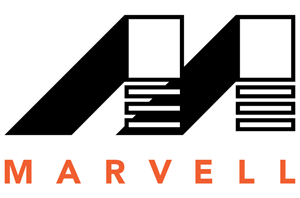 Marvell on Friday announced that it had completed its takeover of Cavium. The combined company will have a broad portfolio of IP and patents that promise to enable the...
15
by Anton Shilov on 7/9/2018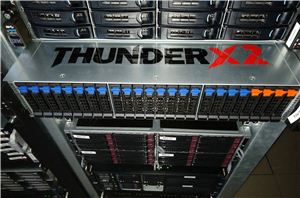 A little less than 2 years ago, we investigated the first Arm server SoC that had a chance to compete with midrange Xeon E5s: the Cavium ThunderX. The SoC...
98
by Johan De Gelas on 5/23/2018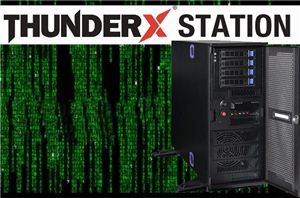 GIGABYTE this month introduced its ThunderXStation workstation based on two Cavium ThunderX2 processors featuring Armv8 architecture. The machine is primarily aimed at software developers porting or developing various applications...
23
by Anton Shilov on 3/27/2018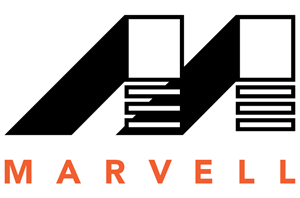 Marvell and Cavium on Monday announced that they had reached a definitive buyout agreement. Under the terms of the transaction, Marvell will acquire all outstanding shares of Cavium for...
11
by Anton Shilov on 11/21/2017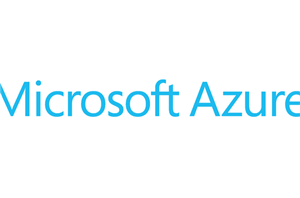 Today, at the 2017 Open Compute Project U.S. Summit, Microsoft unveiled some significant announcements around their hyperscale cloud hardware design, which they first announced in November as Project Olympus...
65
by Brett Howse on 3/8/2017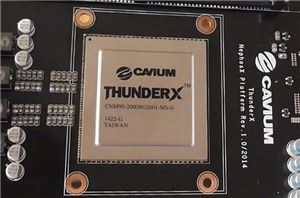 Today we're taking a look at Cavium's ThunderX, a highly integrated ARMv8 server SoC with 48 cores and lots of I/O. With the ThunderX, Cavium is looking to challenge...
82
by Johan De Gelas on 6/15/2016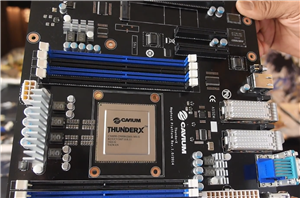 Calxeda is no more, but many ARM licensees are preparing to storm the server market. Do they have a have fighting chance? Is the server ARMada capable of competing...
78
by Johan De Gelas on 12/16/2014