80Plus Titanium
In today's review we are taking a look at Corsairs AX1600i, the company's new flagship PSU. Although it is physically smaller than its predecessor, the AX1600i brings higher-than 80Plus Titanium efficiency levels and a maximum output of 1600 Watts. Its retail price of $500 is forbidding for most users, but the Gallium-Nitride MOSFETs and other innovations at the heart of Corsair's new bruiser paint an incredible picture of what we can expect for the future of PSUs.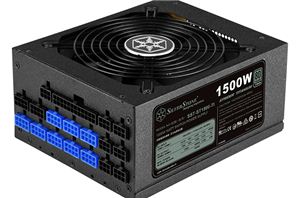 SilverStone has announced its new high-wattage 80 Plus Titanium PSUs for high-performance desktop computers. The new Strider Titanium power supplies are rated for up to 1500 W output. The...
12
by Anton Shilov on 8/19/2017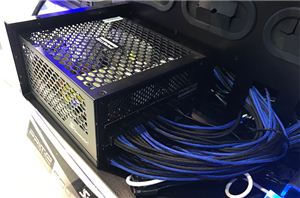 Earlier this year Seasonic launched its PRIME Titanium family of 80Plus Titanium-certified power supplies, which consisted of three models ranging from 650W to 850W. Meanwhile at this year's Computex...
21
by Anton Shilov on 6/9/2017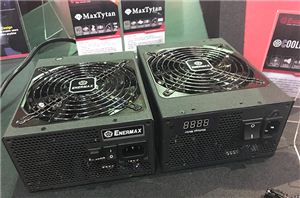 Enermax announced its new flagship lineup of power supplies at Computex. The new MaxTytan series is 80 Plus Titanium rated, while the top-end models also include an integrated power...
16
by Anton Shilov on 6/8/2017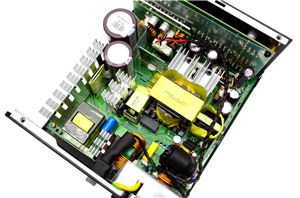 In this review we are having a look at Seasonic's new flagship series, the PRIME Titanium 650W, 750W and 850W PSUs. These three units are 80Plus Titanium certified, come...
84
by E. Fylladitakis on 4/7/2017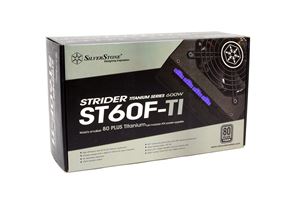 SilverStone joined the 80Plus Titanium PSU bandwagon with three new units recently, all with reasonable outputs and interesting specifications. In this review we are having a look at the...
22
by E. Fylladitakis on 7/29/2016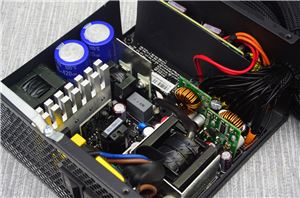 Raidmax, despite being that common a name in the west, is actually one of the oldest PC case and PSU manufacturers. Over recent years, they have focused on cost-effective...
22
by E. Fylladitakis on 7/7/2016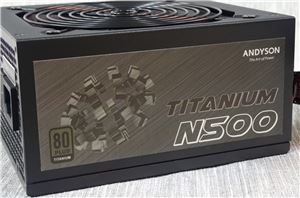 80Plus Titanium certified PSUs are very rare and most are high output units that are not meant for normal PCs. Andyson is making a surprise move with the release...
46
by E. Fylladitakis on 10/8/2015