With every passing show, we are seeing more and more all-in-one computers on display. I'm not knocking the form factor, but in my anecdotal evidence I do not see that many being used. Speaking to some of the AIO manufacturers, a lot of customers are actually business related, or related to certain vertical markets such as health, sales, education or manufacturing. As a result, we tend to see product categories like AIOs have very specialized design endpoints that meet certain requirements based on performance, style, particular features, or most importantly cost. Step in the Zen Pro AIO.
AIO goes Zen Pro
Zen is ASUS' premium style brand. We've seen Zen feature most prominently in products like the ZenFone, the Zen Watch and Zen Pad. If I recall correctly, back in Computex we saw the first generation of Zen monitors/all-in-ones ready to go. For CES, ASUS had the latest AIO model on hand.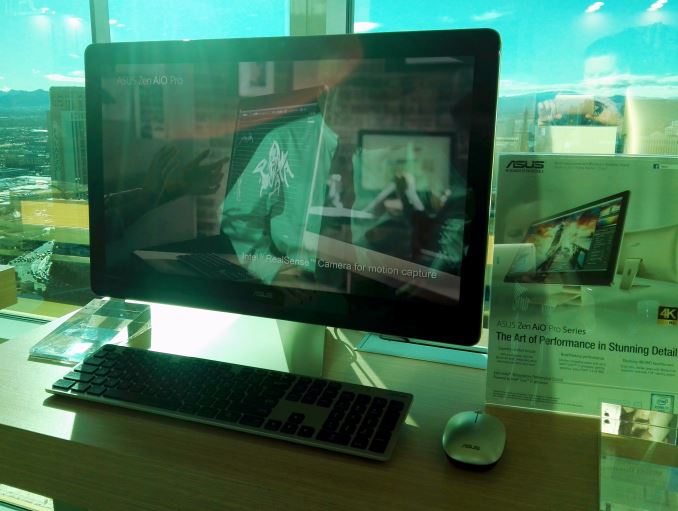 It is quite clear what market ASUS is going for here – the iMac crowd. Everything about the Zen Pro is designed to be premium – the panel (up to 4K), the aluminium frame and finish, the RealSense Camera, support for USB 3.1, discrete graphics, raw CPU horse power, lots of memory and storage, and probably a kitchen sink as well.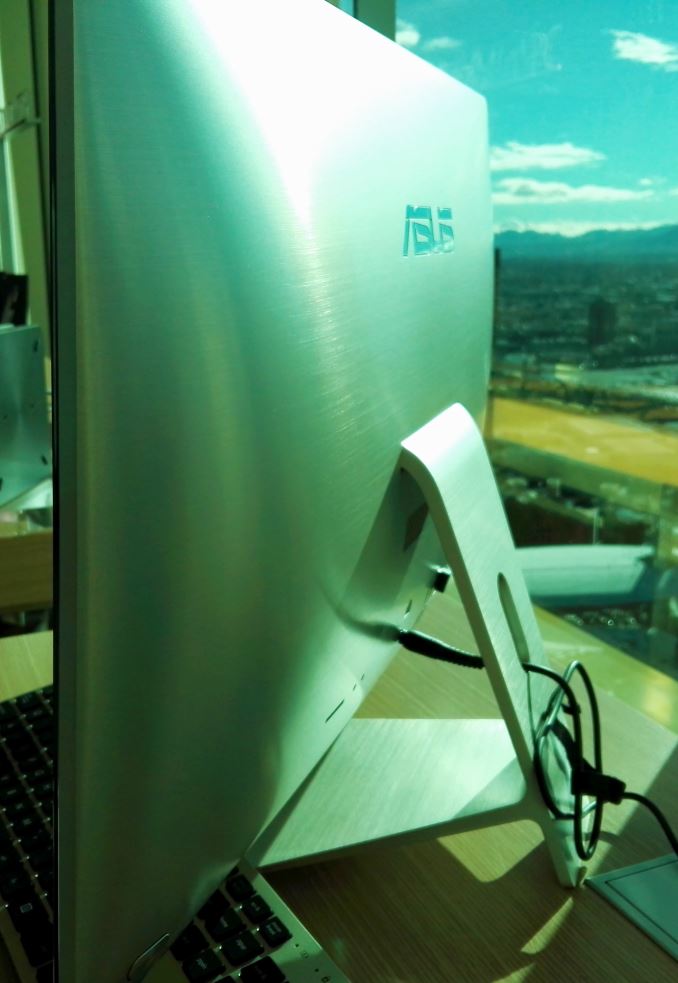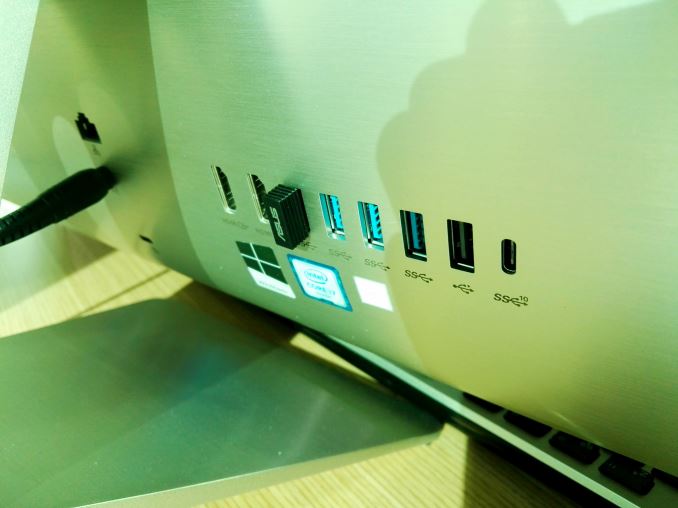 The lack of clutter is an important point here, so we get similarly styled wireless mice and keyboards that work through nano-receivers on the rear panel and high quality WiFi internally. The model on display was the Z220IC, which is a 22-inch Full HD version, but there is also a Z240IC which has an optional UHD display. The Intel RealSense 3D camera is also available for Windows Hello facial login.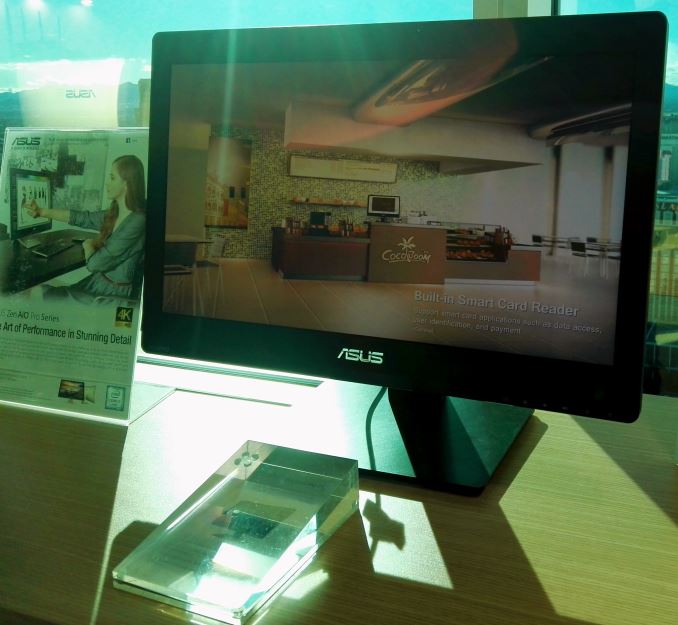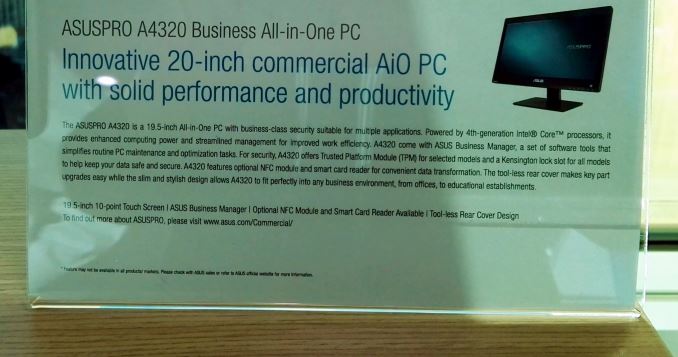 Next to the Zen AIO was a more conservative business focused model, with primary applications in the education and retail markets. The ASUSPRO model is a 20" AIO designed for commercial applications, and it can include a smartcard reader, VGA port, COM port, HDMI, and a tool-less back cover to access the internal components. There was nothing flashy about this model, but it certainly should fit the bill for specific instances where things like a COM port are necessary.