Gaming Performance: 1080p
All of our game testing results, including other resolutions, can be found in our benchmark database: www.anandtech.com/bench. All gaming tests were with an RTX 2080 Ti.
For our gaming tests in this review, we re-benched the Ryzen 7 5800X processor to compare it directly against the newer Ryzen 7 5800X3D on Windows 11. All previous Ryzen 5000 processor were tested on Windows 10, while all of our Intel Alder Lake (12th Gen Core Series) testing was done on Windows 11.
We are using DDR4 memory at the following settings:
Civilization VI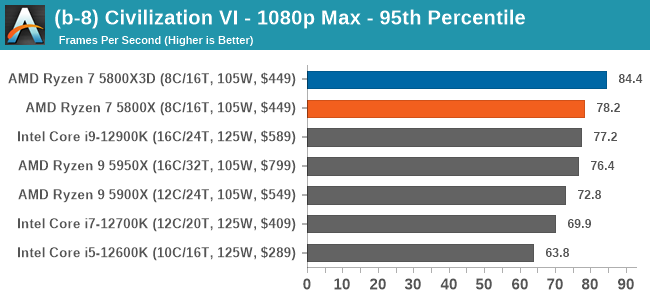 Final Fantasy 14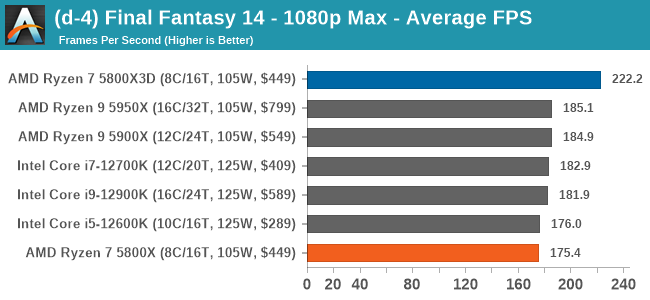 Final Fantasy 15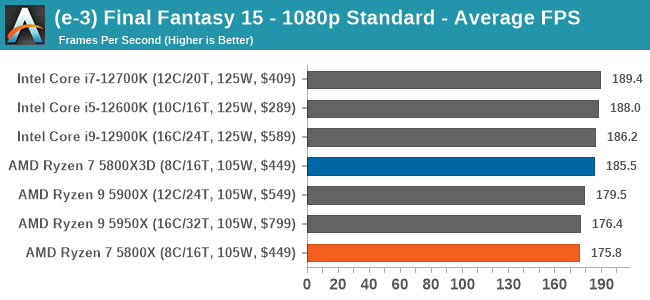 World of Tanks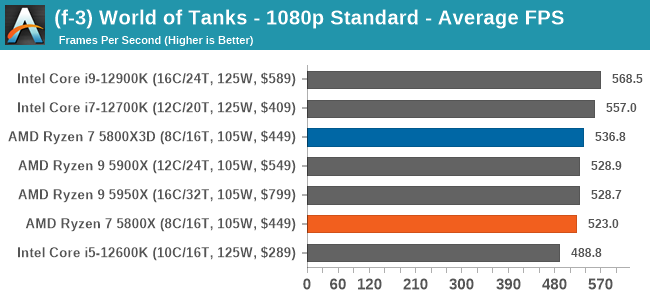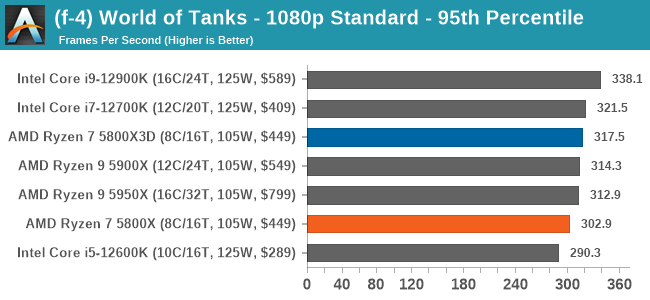 Borderlands 3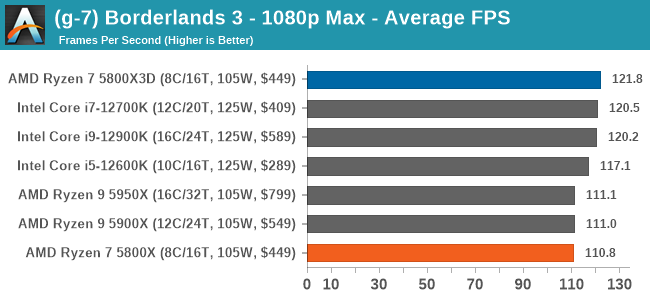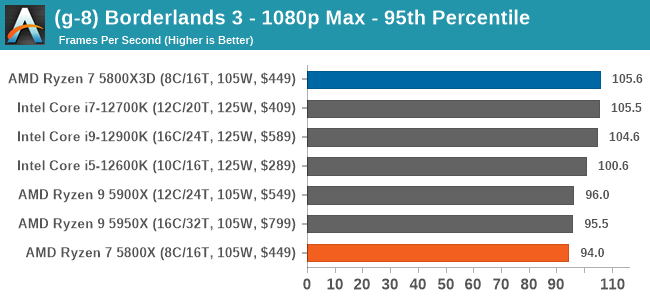 Far Cry 5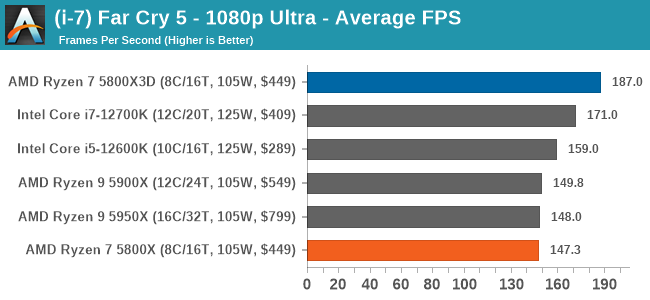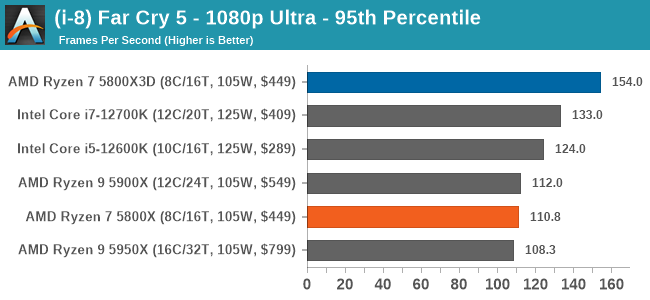 Gears Tactics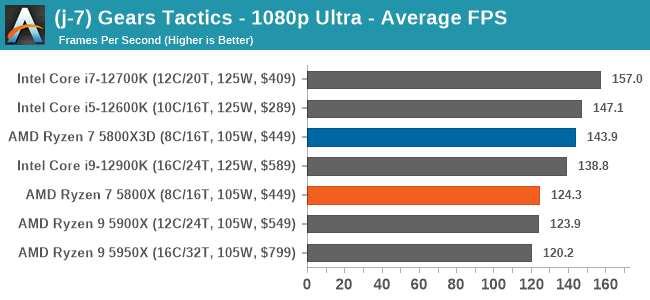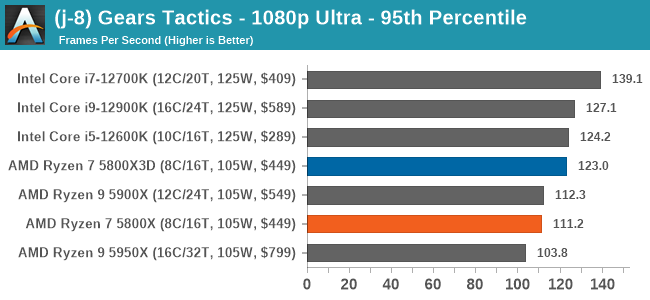 Grand Theft Auto V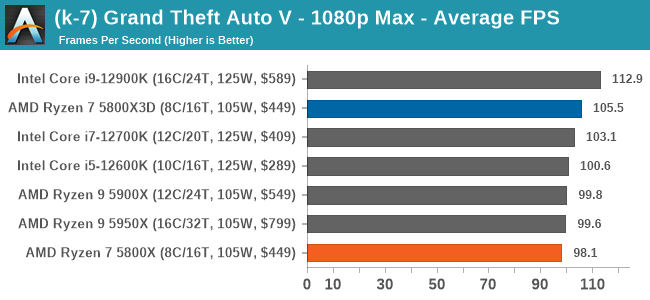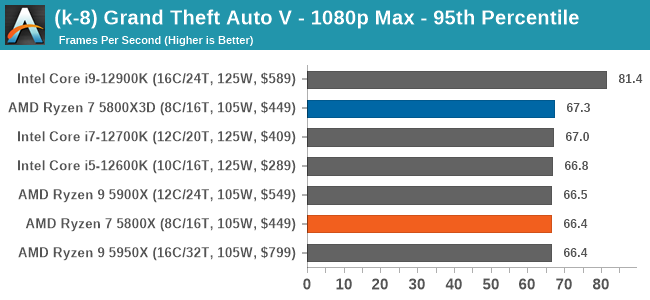 Red Dead Redemption 2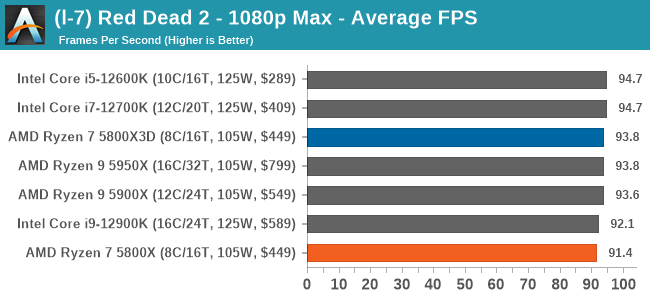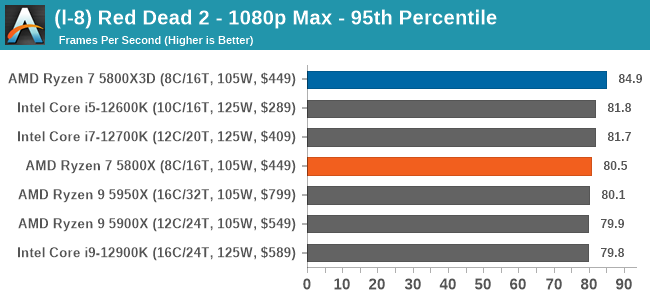 Strange Brigade (DirectX 12)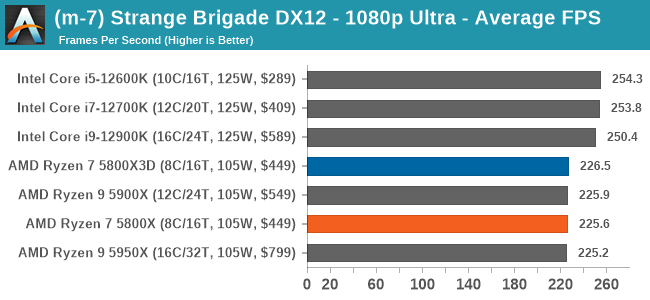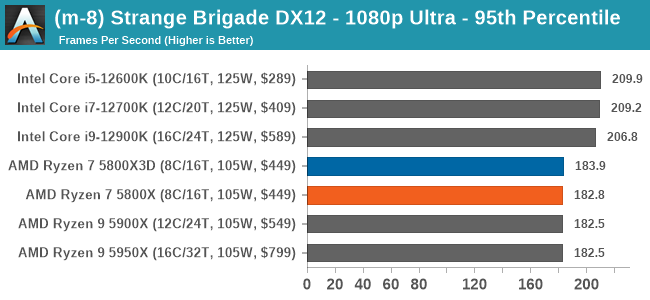 Strange Brigade (Vulcan)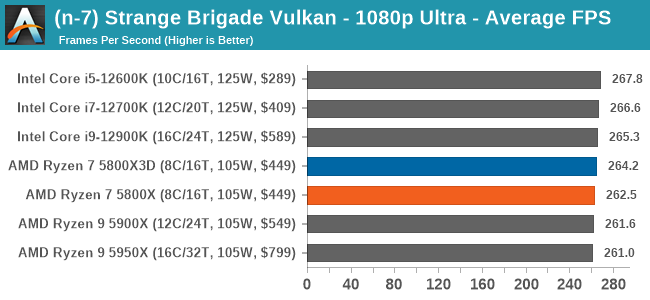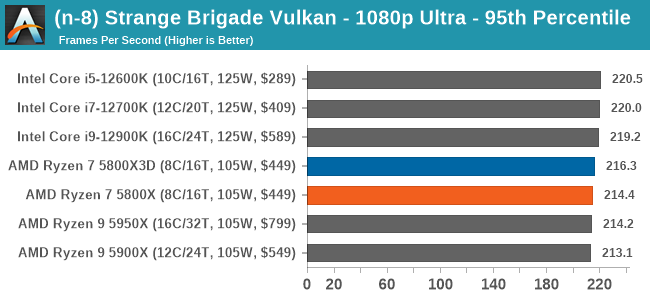 Focusing on our test suite at 1080p resolutions, again the AMD Ryzen 7 5800X3D performs well compared with other Ryzen 5000 processors and Intel's Alder Lake processors. In certain situations, Intel's 12th Gen Core with its higher IPC performance and faster core frequencies performs better, but only in certain titles where extra L3 cache doesn't have an effect on performance.
In titles that favor V-Cache, the performance differences are pretty conclusive and where extra L3 cache can be utilized, the 5800X3D and its 96 MB of 3D V-Cache sit comfortably above the competition.