Adrenalin 2019 Improvements Part 2: Radeon Overlay and Display Features
The Radeon Overlay was another main feature of the original Adrenalin Edition, and offered users an in-game/desktop overlay of certain Radeon Settings options and tools, combined with OSD and performance logging/monitoring functionality. Adrenalin 2019 looks to expand the available options presented in Radeon Overlay.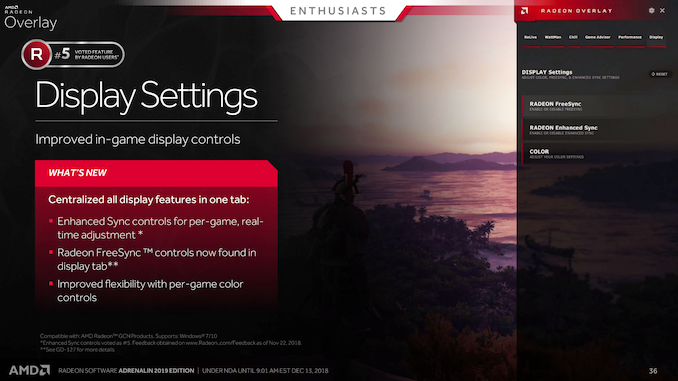 The Radeon Overlay 'Display Settings' tab has been reworked and now includes new Enhanced Sync controls, capable of per-game real-time adjustments. The tab also brings together FreeSync toggles and expanded per-game color settings.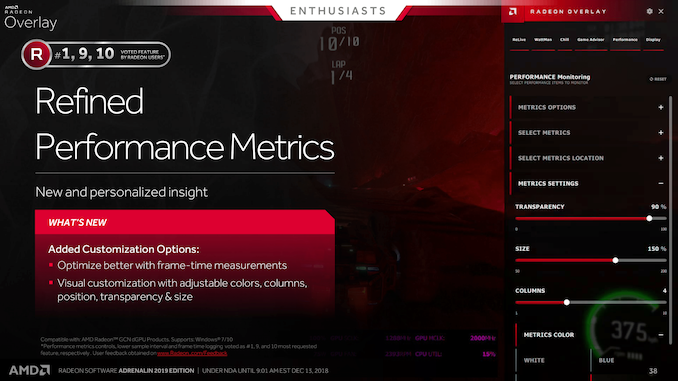 Monitoring and metrics have also received an overhaul with support for frame-time logging and adjustable lower sampling intervals. The visuals can now be customized in terms of colors and transparency, location, size, and columns.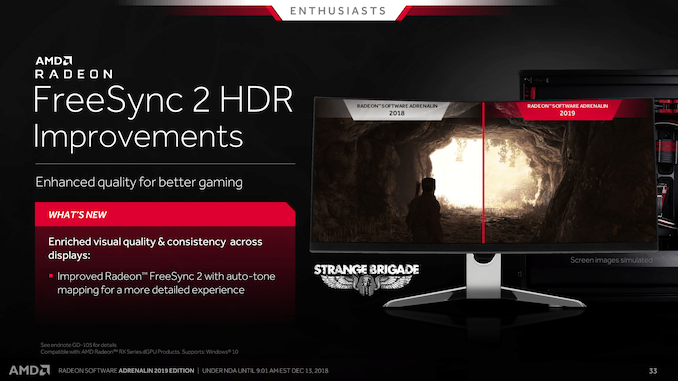 As for display features, Adrenalin 2019 comes with an important update to FreeSync 2. Normally, FreeSync 2 tone-mapping required explicit application support via the FreeSync 2 API, but today's release brings auto tone-mapping for FreeSync 2 HDR. For detected HDR10 games without explicit FreeSync 2 support, the color output is automatically tone-mapped for FreeSync 2 displays. Given the state of HDR, this capability is particularly useful as not all HDR10 games support FreeSync 2, and vice versa.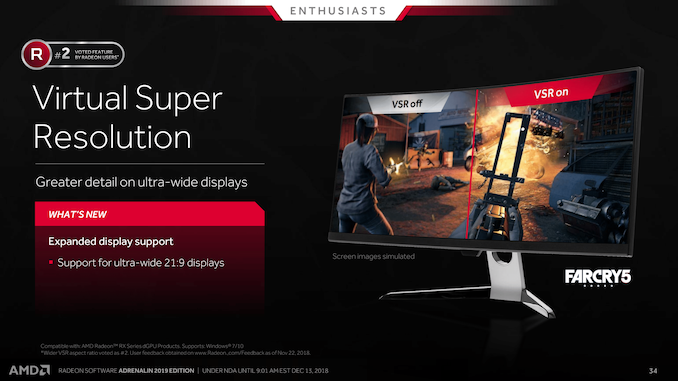 Another improvement comes with new VSR support for 21:9 ultrawide displays. While this may be a single, one-off change, it was a feature that was in high demand by Radeon users and was the #2 most voted request.