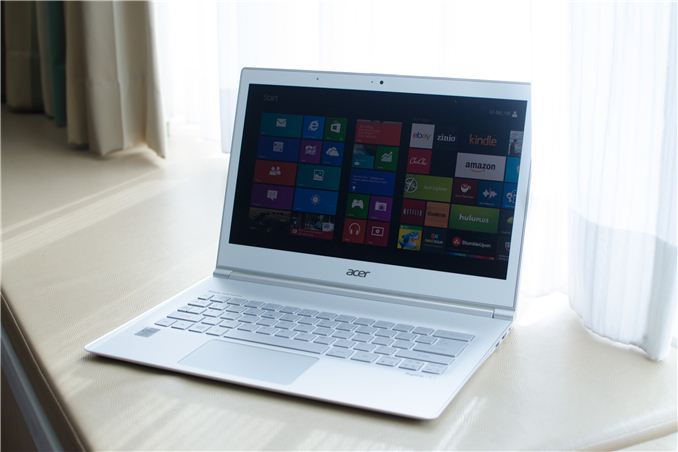 I don't think I had a good grasp on why Intel's Haswell launch felt so weird until now. Haswell less than a month after the arrival of a new CEO, and it shows up a couple of weeks after the abrupt change in leadership within the Intel Architecture Group. Dramatic change at the top is always felt several levels below.
To make matters worse, there are now four very important Haswell families that need to be validated, tested, launched and promoted. There's desktop Haswell, mobile Haswell, ultramobile Haswell ULT (U-series) and Haswell ULX (tablet, Y-series). The number one explanation I'm getting for why we don't have a socketed K-series SKU with Crystalwell is that everyone is already too busy validating all of the other variants of Haswell that have to launch as soon as possible.
Unlike previous architectures where Intel spanned the gamut of TDPs, Haswell is expected to have success in pretty much all of the segments and as a result, getting everything out on time is very important.
As anyone who has tried to do too much with too little time/resources knows, these types of stories typically don't end well. The result is one of the more disorganized launches in Intel history and it seems to be caused by dramatic changes at the top of the company combined with a very aggressive to-do list down below.
Haswell is viewed, at least by some within Intel, as a way to slow the bleeding of the PC industry. The shift of consumer dollars to smartphones and tablets instead of notebooks and desktops won't be reversed, but a good launch here might at least help keep things moving ok until Silvermont, BayTrail and Merrifield can show up and fill the gaps in Intel's product stack.
Haswell Ultrabook Requirements
2013 Requirement
Wake
< 3 seconds from S4 sleep
Standby
>= 7 days standby with fresh data (Connected Standby or Intel Smart Connect)
Idle Battery Life
>= 9 hours Windows idle
Video Playback
>= 6 hours HD Video Playback (1080p local video)
Software
Anti-virus, Anti-malware (Win 8 Defender is ok), Intel anti-theft protection & identity theft protection
Networking
2x2 802.11n minimum + Intel WiDi
Voice
Voice Command/Control Hardware Ready (dual-array microphone baseline)
Display
Touch screen
Thickness
< 23mm for 14" and above
< 20mm 13.3" and below
(convertibles include the thickness of both pieces)
Storage
16GB of Solid State Storage minimum, 16K PCMark Vantage Score, 80MB/s sequential transfer
So Haswell is important, Intel management is in a state of flux, and there's a lot of Haswell to bring to market. The result? We get a staggered launch, with only some parts ready to go immediately. Interestingly enough, it's the high-end Haswell desktop parts that are most ready at this point. The stakes are high enough that we had to resort to testing a customer reference platform in order to evaluate Intel's new Iris Pro graphics. And today, we had to track down a pre-production Haswell Ultrabook in Taiwan to even be able to bring you this review of Haswell ULT.
I've spent the past few days in Taipei hunting for bandwidth, running tests in my hotel room and trying my best to understand all there is to know about Haswell ULT, the third Haswell I outlined in our microarchitecture piece last year.