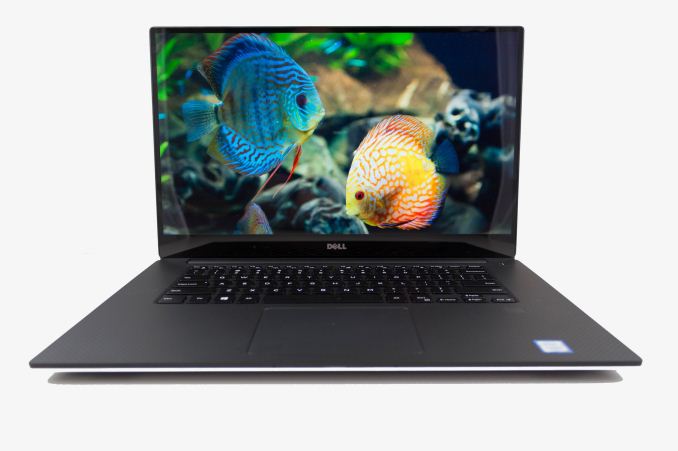 Near the end of 2015, Dell rolled out their new XPS styling cues, that were so successful on the XPS 13, to its larger sibling, the XPS 15. Thanks to the Infinity Edge display, Dell's new XPS 15 packed a full 15.6-inch display into a notebook closer to the size of a 14-inch model. Perhaps the size reduction is not quite as dramatic as the XPS 13 when it first launched with the thin-bezel design, but Dell also kept the performance heart of the XPS 15 intact with the change, keeping a quad-core 45-Watt CPU, and NVIDIA GTX 960M graphics.
Dell has since done a revision from that XPS 15 9550 model to the latest 9560 version. The small model number change might signify that this is a small revision. On the exterior that is certainly the case, with the overall XPS 15 design remaining relatively unchanged, but under the hood there are some more impressive changes awaiting.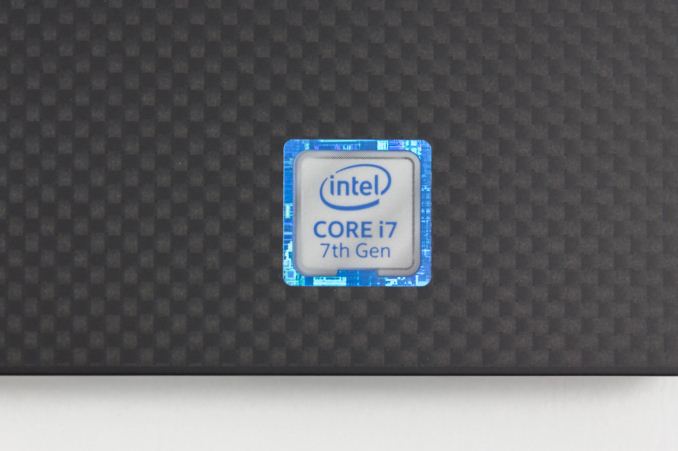 The first is a move to Intel's 7th generation Core processors. Although performance per clock did not change from 6th to 7th generation, a new, improved, 14nm process does allow higher frequencies without blowing through the thermal design power restraints. This allows a small boost in performance over the same designation CPU from the previous design.
More importantly, NVIDIA announced newer graphics to replace the outgoing Maxwell based GTX 960M. The Pascal based GTX 1050 is a significant upgrade, dropping the M branding. Pascal offers much more compute, thanks to the new architecture based on 14nm FinFET, and the GDDR5 capacity doubles from the 2 GB on the GTX 960M to 4 GB on the GTX 1050. The XPS 15 was never a gaming laptop, but a much more capable graphics card certainly helps propel it closer to those dedicated machines, and also can play a big role in compute tasks that can leverage the GPU.
Dell XPS 15 9560 Configurations
Core i3
Core i5
Core i7
(Model Tested)
GPU
Intel HD 630
Intel HD 630 +
NVIDIA GeForce GTX 1050 w/4GB GDDR5
CPU
Intel Core i3-7100H (35w)
Dual-Core w/HyperThreading 3.0 GHz
Intel Core i5-7300HQ (45w)
Quad-Core 2.5-3.5 GHz
Intel Core i7-7700HQ (45w)
Quad-Core w/HyperThreading 2.8-3.8 GHz
Memory
8-32GB DDR4-2400 RAM
Two SODIMM slots, 32GB Max
Display
15.6" IPS 1920x1080 sRGB
15.6" IPS 1920x1080 sRGB
Optional 3840x2160 IGZO IPS w/Adobe RGB color space and touch
Storage
500GB 7200 RPM Hybrid w/32GB NAND
1TB 5400 RPM Hybrid w/32GB NAND
256/512/1024 GB PCIe NVMe SSD
Networking
Killer 1535 Wireless-AC 2x2 + Bluetooth 4.1
Optional Intel 8265 Wireless-AC 2x2 + Bluetooth 4.1
I/O
USB 3.0 x 2 w/Powershare
SD Card reader
1 x USB 3.1 Gen 2 Type-C w/Thunderbolt 3 (2 lanes PCIe)
Headset Jack
HDMI 1.4
Dimensions
(mm) : 357 x 235 x 11-17
(inches) : 14.06 x 9.27 x 0.45-0.66
Weight
With 56 Wh Battery
1.8 kg / 4.0 lbs
With 97 Wh Battery
2 kg / 4.5 lbs
Battery
56 Wh
56/97 Wh
Price
$999+
As tested: (Core i7-7700HQ, 3840x2160, 512 GB, 16GB) $1850
Dell didn't stop there. The previous model offered either a 56 Wh battery, or a stout 84 Wh version. With the latest 9560 version of the XPS 15, that larger battery is bigger again, boasting a 97 Wh capacity, which is right near the 99 Wh limit allowed in a notebook. Dell claims the 9560 is the class leader in battery life for a 15.6-inch notebook, at least when doing productivity tasks, with up to 19.5 hours of battery life.
The battery life will be impacted significantly by the choice of displays though, and just like the 9550 model, Dell is offering both a 1920x1080 (FHD) non-touch version, as well as a 3840x2160 (UHD) panel with touch. The higher resolution also targets 100% of the Adobe RGB color gamut. With both a higher resolution, and wider color gamut, the UHD version is not the one to get if you need the longest battery life, but may be the optimal version if Adobe RGB is important for your workflow.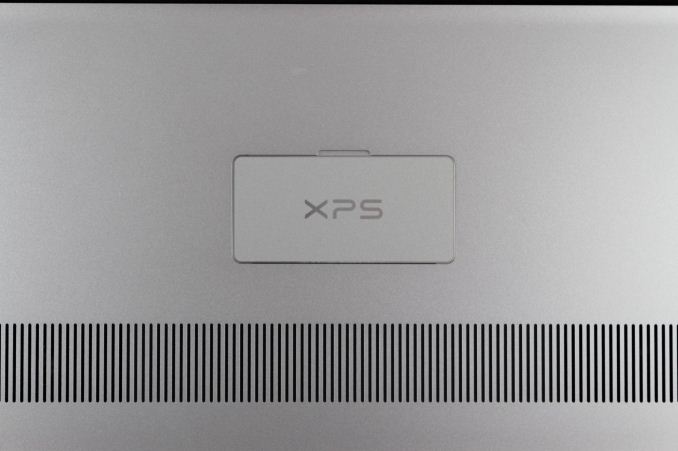 Not all of the changes are for the best though. Dell has dropped the 3x3:3 Broadcom wireless option for the 9560, which is a shame since Dell was one of the few PC suppliers to offer a 3x3:3 solution. They've opted to go with the same Killer Wireless-AC 1535 as they use in the smaller XPS 13. This is a 2x2:2 solution, which is definitely going to impact transfer speeds.
There's also lots of connectivity options, with Dell supporting HDMI 1.4, USB 3.0 with PowerShare, a SD card reader, and a USB-C port supporting Thunderbolt 3. The last port allows for a single cable docking solution, which can drive up to two UHD displays, as well as charge the laptop.
The inside has changed a lot, but the outside has stayed mostly the same. That's not a bad thing either, since the XPS 15 was already one of the sleekest looking large display productivity notebooks around.