TrustZone
If you have been following our coverage regarding the recent security issues found in AMD's processors and chipsets by security research firm CTS-Labs, it has been a bit of a doozy. Today AMD is posting on their website, in the form of a blog post, the results from their initial analysis, despite CTS-Labs only giving them 1-day notice, rather than the industry standard 60/90-days, as they felt that these were too important and expected AMD to fix them in a much longer timescale. Despite this attitude, AMD's blog post dictates that all the issues found can be patched and mitigated in the next few weeks without any performance degradation. The salient high-level takeaway from AMD is this: All the issues can be confirmed on related AMD...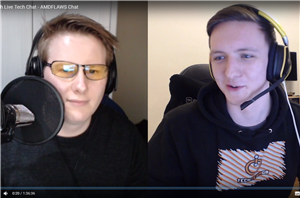 After our analysis about the vulnerability disclosures this week on AnandTech, and continuing discussions on Twitter, TechTeamGB, a Great Britain based Youtube technology channel, invited Senior Editor Ian Cutress...
16
by Ian Cutress on 3/16/2018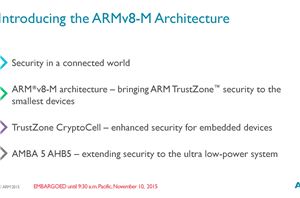 Kicking off today in Santa Clara, California is ARM's annual developer conference and expo, TechCon. Although ARM announces products year-round, they always have a couple of announcements reserved for...
10
by Ryan Smith on 11/10/2015