Qualcomm Atheros
At the 2018 CES, Netgear had introduced the Nighthawk XR500 gaming router and the SX10 (GS810EMX) NBASE-T switch as part of the Nighthawk Pro family to server the needs of gamers. Today, they are launching the XR700 router that brings the capabilities of the router component to be a more powerful complement to the SX10 NBASE-T switch introduced earlier. Similar to the XR500, the new XR700 router runs the DumaOS firmware developed by Netduma. DumaOS has been receiving frequent updates to enable compatibility of features such as geo-filtering with the latest games. The capabilities of DumaOS have been well-marketed by Netgear earlier. The main difference between the XR500 and the XR700 lies in the internal hardware. While the XR500 was an AC2600 router with the Qualcomm-based...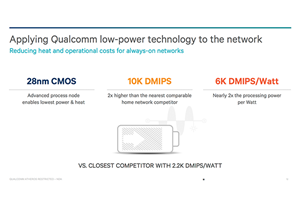 Today Qualcomm Atheros is announcing two new products and an entirely new category on its roadmap, the Internet Processor, prefixed IPQ (Internet Processor Qualcomm). The two new SoCs are...
22
by Brian Klug on 11/20/2013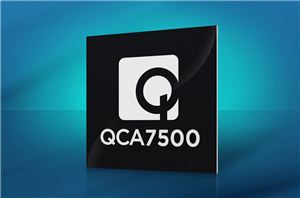 In October 2012, Qualcomm Atheros introduced their first HomePlug AV2 (HPAV2) solution in the form of the QCA7450/AR1540 chipset. It did boast of theoretical speeds up to 500 Mbps...
10
by Ganesh T S on 10/21/2013