DDR4
The level of competition in the desktop CPU market has rarely been as intensive as it has been over the last couple of years. When AMD brought its Ryzen processors to market, it forced Intel to reply, and both have consistently battled in multiple areas, including core count, IPC performance, frequency, and ultimate performance. The constant race to improve products, stay ahead of the competition, and meet customers' changing needs has also sent the two companies off of the beaten paths at times, developing even wilder technologies in search of that competitive edge. In the case of AMD, one such development effort has culminated with 3D V-Cache packaging technology, which stacks a layer of L3 cache on top of the existing CCD's L3 cache. Owing...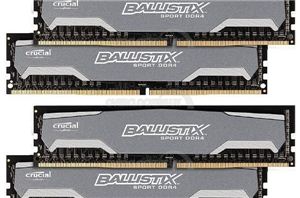 While browsing the internet this evening I found a news post that started quoting UK pricing for DDR4. Given the length of time between now and the official DDR4...
26
by Ian Cutress on 8/2/2014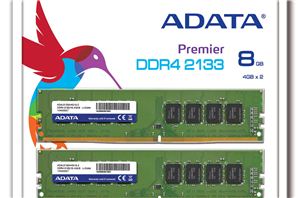 One of the hot topics in computer upgrades for the next couple of years is going to be the move to DDR4. Intel has already announced that the...
28
by Ian Cutress on 7/31/2014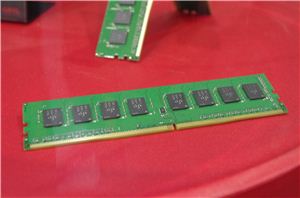 One of the big launches this year will be the Haswell-E platform. It is pretty much common knowledge in hardware discussions that this means Haswell-E, X99 and DDR4...
25
by Ian Cutress on 6/13/2014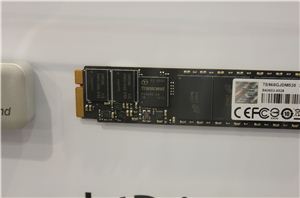 Transcend has lately been shifting their focus and the company's strategy now is to concentrate on providing upgrade kits to Mac users. That was evident at their Computex booth...
5
by Kristian Vättö on 6/11/2014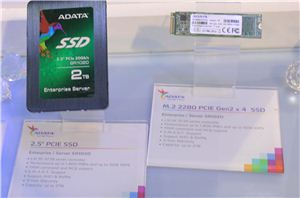 We already covered ADATA's DDR4 last week but they had a ton of other interesting products at their booth. I'll start with the SSDs as they are the most...
15
by Kristian Vättö on 6/9/2014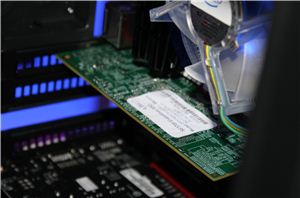 Unlike many manufacturers, Kingston didn't have a booth or suite at Computex but instead they held a one-day HyperX gaming event on the top floor of one of Taipei's...
35
by Kristian Vättö on 6/8/2014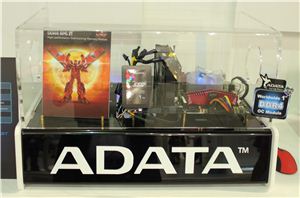 I spent quite a bit of time at ADATA's booth this year as I had a meeting with their president along with the directors of their SSD and memory...
3
by Kristian Vättö on 6/4/2014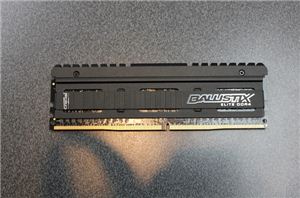 Obviously one of the biggest topics of Computex this year is DDR4. Crucial will be bringing their DDR4 to the consumer market under the Ballistix Elite brand with speeds...
25
by Kristian Vättö on 6/4/2014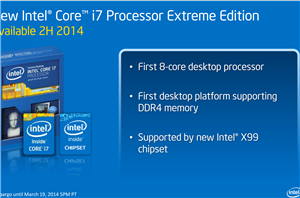 The second of Intel's enthusiast-based announcements after the unlocked Iris Pro coming to Broadwell is one regarding Intel's new high performance platform. Currently we sit with socket LGA 2011...
45
by Ian Cutress on 3/19/2014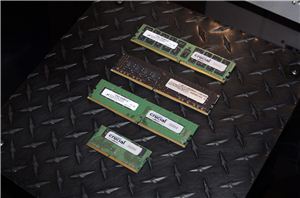 I'm nearly finished with my CES coverage (thanks to a relapse as well as a household of sick family members), with just a few final visits to discuss. My...
29
by Jarred Walton on 1/21/2014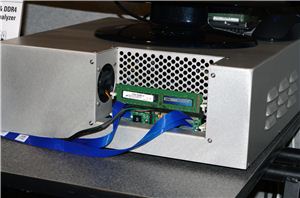 We're not likely to be running DDR4 any time soon on desktops, and even most laptops are probably over a year away from getting the upgrade, but now is...
22
by Jarred Walton on 1/10/2013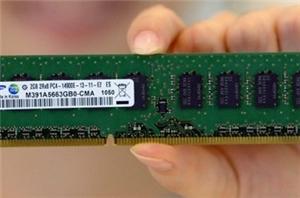 DDR3 made its debut in mid-2007 when Intel released P35 chipset with support for DDR3. Today nearly all desktop, mobile and server platforms support DDR3. iSuppli estimates that DDR3...
34
by Kristian Vättö on 8/23/2011