APUs
Last year, AMD unveiled their entry-level 'Mendicino' mobile parts to the market, which combine their 2019 Zen 2 cores and their RDNA 2.0 integrated graphics to create an affordable selection of configurations for mainstream mobile devices. Although much of the discussion over the last few months has been about their Ryzen 7040 mobile parts, AMD has launched four new SKUs explicitly designed for the Chromebook space, the Ryzen and Athlon 7020C series. Some of the most notable features of AMD's Ryzen/Athlon 7020C series processors for Chromebooks include three different configurations of cores and threads, ranging from entry-level 2C/2T up to 4C/8T, all with AMD's RDNA 2-based Radeon 610M mobile integrated graphics. Designed for a wide variety of tasks and users, including and not limited to...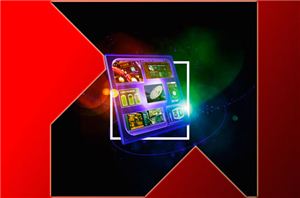 AMD today announced their Brazos 2.0 APUs, also known as their 2012 AMD E-series APU. Brazos has actually been a major success for AMD, particularly in emerging markets, as...
31
by Jarred Walton on 6/5/2012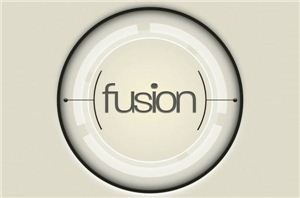 Home Theater PCs (HTPCs) are becoming more and more popular due to a number of reasons. The desire of consumers to watch and enjoy their media, be it Blu-rays/DVDs...
76
by Ganesh T S on 6/5/2012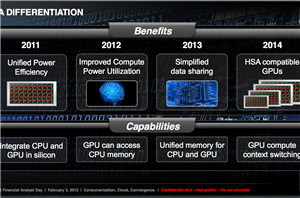 AMD's CTO Mark Papermaster just put up this slide that shows its HSA (Heterogeneous Systems Architecture) roadmap through 2014. This year we got Graphics Core Next, but next year...
9
by Anand Lal Shimpi on 2/2/2012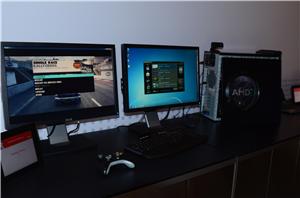 AMD has a bunch of cool stuff to show off at this year's CES. The first is the most expected: a demo of its upcoming Trinity APU. The demo...
48
by Anand Lal Shimpi on 1/12/2012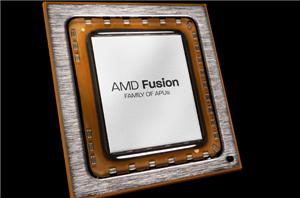 When we first reviewed Llano we thought it was a fairly competent desktop part if you needed a solution that didn't rely on discrete graphics. My biggest issue with...
36
by Anand Lal Shimpi on 12/20/2011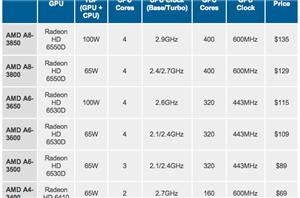 Today AMD introduced its first dual-core Llano APUs: the A4-3400 and A4-3300. These APUs have only 758M active transistors, a bit over half of the transistors in the bigger...
14
by Anand Lal Shimpi on 9/7/2011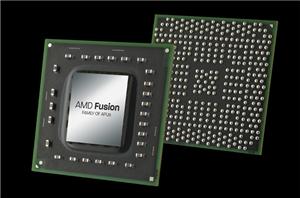 HP has accidentally leaked three AMD A-series APUs while updating the service guide for HP Pavilion g7. The update simply includes SKUs and specs for three yet to be...
5
by Kristian Vättö on 9/7/2011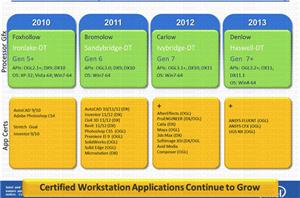 Intel's integrated graphics processors have long had a poor reputation when it comes to gaming, and while the IGPs get a little closer to competitiveness with each iteration, that...
9
by Andrew Cunningham on 8/5/2011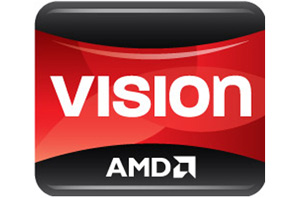 While AMD does not have a true SoC to combat the likes of Intel, NVIDIA, and ARM, this doesn't mean they're completely ignoring the market for the type of...
8
by Ryan Smith on 6/1/2011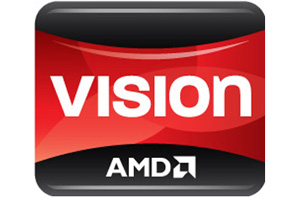 AMD's Computex 2011 conference just wrapped up. Computex is not AMD's traditional grounds for major new announcements – they'd rather have their own events for that – but alongside...
26
by Ryan Smith on 6/1/2011