802.11ac
As one of the leading makers of mobile Wi-Fi hotspots, for several years now Netgear has offered a comprehensive lineup of such products. So for this year's Mobile World Congress the company took to the show to demonstrate its latest 4G and 5G hotspots, as well as share their plans for the future. Netgear was among the first vendors to offer a Gigabit LTE mobile hotspot, when it launched the Cat 16 DL-capable Nighthawk M1 two years ago. Recently the company introduced its Nighthawk M2 (MR2100), a 2 Gbps LTE mobile hotspot powered by Qualcomm's X24 modem. The M2 supports 5 CA (carrier aggregation) for downloads, 2 CA for uploads, and 802.11ac Wi-Fi for clients. This high-end router is currently available only in Australia, one...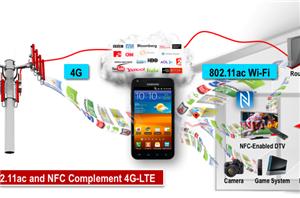 Five years have passed since the first 802.11n devices implementing a draft of the now-finalized specification hit the market. Over the years 802.11n support has become ubiquitous in the...
39
by Anand Lal Shimpi on 1/5/2012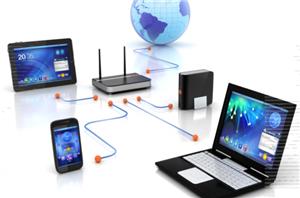 I promise this is the last thing I'll write about 802.11ac today, but it is very relevant to our smartphone and tablet coverage. If you've followed any of our...
15
by Anand Lal Shimpi on 1/5/2012