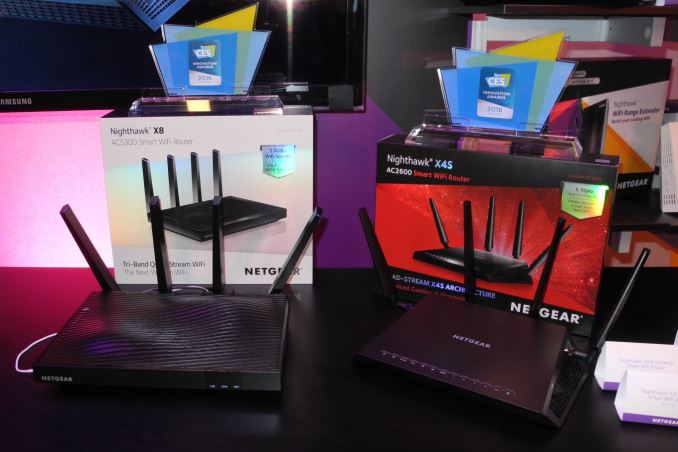 Netgear's flagship router - the Nighthawk X8 (R8500) - was launched in October. At CES, Netgear took the opportunity to upgrade the Nighthawk X4 line. Interestingly, the original X4 - the R7500 - was launched with Quantenna radios and a Qualcomm IPQ SoC, and promised MU-MIMO support in a future firmware update. However, Netgear decided to enable MU-MIMO only with a hardware upgrade - the R7500 v2 with full MU-MIMO support became an all-Qualcomm Atheros affair. The R7500 v2 is being replaced by the Nighthawk X4S at the same price point.
The Nighthawk X4S (R7800) comes with an IPQ8065 dual-core SoC at 1.7GHz and the QCA9984 radio. Unlike the AC2400-class routers introduced towards the middle of last year, this 4x4 design supports 160 MHz (either contiguous or 80MHz + 80 MHz) and MU-MIMO out of the box. Client support is needed in order to take full advantage of both these features. The router has a MSRP of $270 and is available now.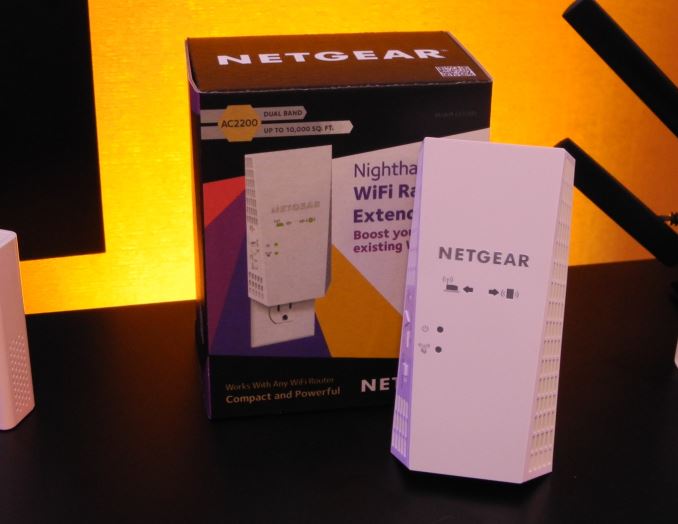 EX7300 AC2200 Nighthawk X4 WiFi Range Extender
A wall-plug Wi-Fi extender with MU-MIMO capability (EX7300) was also launched at CES. It belongs to the AC2200 class - 4x4 1733Mbps in the 5 GHz band and 3x3 450 Mbps in the 2.4 GHz band. The antennae are internal and the unit also has a GbE RJ-45 port. The extender is available for purchase now and is priced at $170. At the $140 price point, Netgear is launching the EX6400, a AC1900-class extender with 3x3 spatial streams in both the 2.4 GHz and 5 GHz bands. 256-QAM support exists for the 2.4 GHz band. The EX6400 can also be used as a Wi-Fi access point.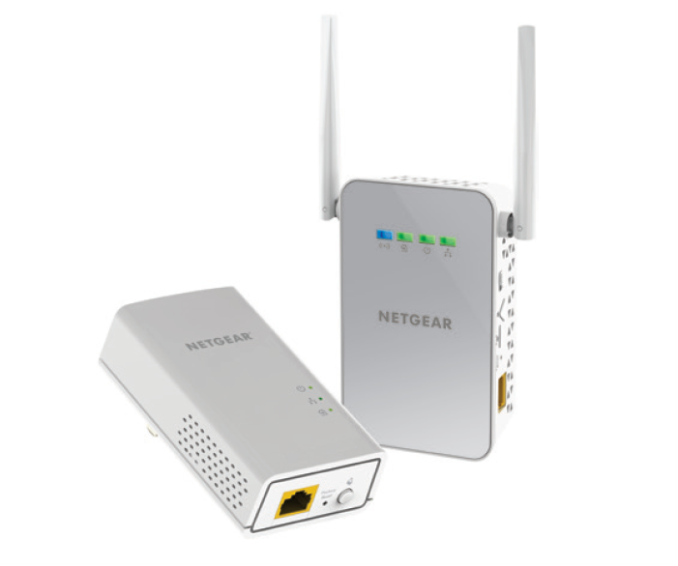 Powerline WiFi 1000 (PLW1000 Kit)
On the PLC side, Netgear has introduced the PLW1000, which combines powerline technology with Wi-Fi. Based on the HomePlug AV2 standard, this adapter can support up to 1 Gbps of theoretical throughput. In addition, the PLW1000 also creates a Wi-Fi hotspot at the place of installation. While not explicitly specified, we believe this is a 1x1 configuration for both 2.4 GHz and 5 GHz bands. It is marketed as a 802.11ac access point. The PLW1000 is priced at $120 and is available now.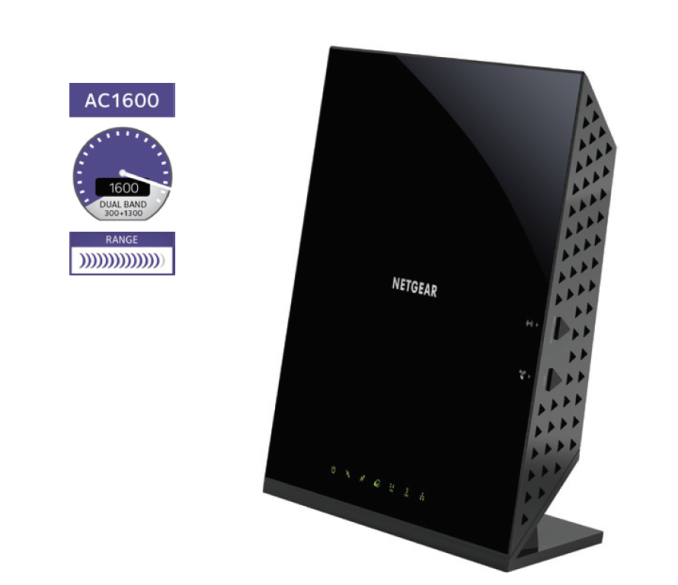 C6250 AC1600 WiFi Cable Modem Router
Netgear also launched the C6250 Wi-Fi cable modem router. The DOCSIS 3.0 modem supports bonding of 16 downstream and 4 upstream channels. The Wi-Fi side is AC1600, i.e, 2x2 in the 2.4 GHz band (300 Mbps) and 3x3 in the 5 GHz band (1300 Mbps). The C6250 has a MSRP of $170 and will be available for purchase soon.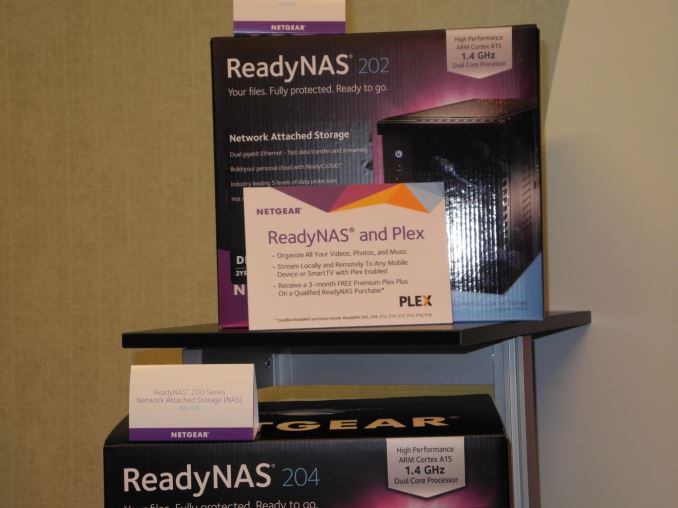 In ReadyNAS news, Netgear had the RN20x and 21x series on display. One of the interesting aspects was the tie-up with Plex. On purchase of models such as the RN202, RN204, RN212, RN214, RN312, RN314, RN316 and RN516, customers can obtain three free months of Premium PLEX Plus.