Linksys was one of the first vendors to jump on to the MU-MIMO bandwagon last year with the launch of the EA8500 AC2400-class 802.11ac router. The Max-Stream branding is used by Linksys to promote their routers. At CES, they introduced a host of new products to expand this lineup.
EA7500 - AC1900-class with MU-MIMO
The EA7500 is a 3x3 dual-band router based on a Qualcomm Atheros platform (1.4GHz IPQ8064 SoC, QCA8337-AL3C switch, and QCA9982 and QCA9983 radios). This one enables 256-QAM to deliver 600 Mbps in the 2.4GHz band. The 5 GHz band still delivers 1300 Mbps theoretical throughput.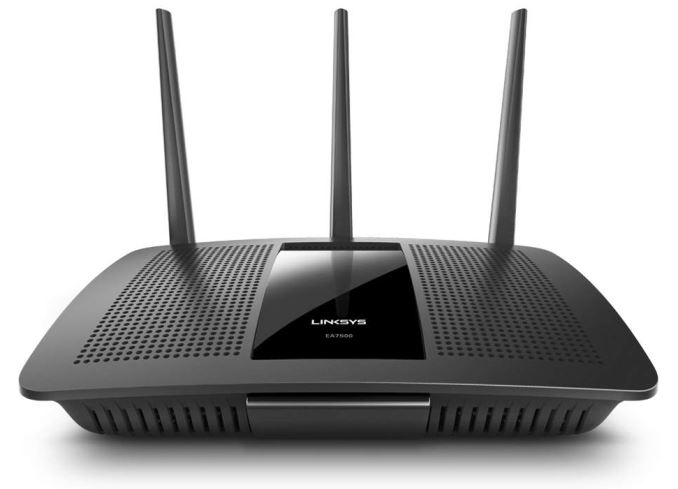 Priced at $200 and slated to come to the market next month, it will go against the Netgear Nighthawk R7000 with similar speeds, but come with MU-MIMO enabled. The latter is an important selling point as more and more MU-MIMO clients come to the market. More information can be found on the Linksys product page.
EA9500 - AC5400-class with MU-MIMO
The EA9500 is based on the Broadcom Tri-Band Wi-Fi platform (two 4x4 5GHz SSIDs and one 4x4 2.4GHz SSID). This is the same platform as the AC5300 Nighthawk X8 router released by Netgear in October 2015. Compared to the Nighthawk X8, this one comes with 8 LAN and 1 WAN port and 8 external antennae. There doesn't seem to be any link aggregation capabilities out of the box, but that is just a firmware feature.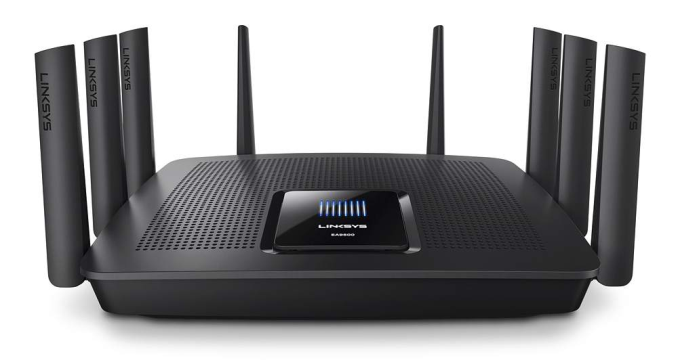 Priced at $400, availability is slated for April. The delay is due to the fact that Broadcom is yet to bring MU-MIMO capability to the platform in the firmware (the hardware is claimed to be MU-MIMO capable).
Miscellaneous Products
The RE7000 is a MU-MIMO-capable Wi-Fi range extender in the plug-in form factor. It is AC1900 class, but, instead of having the same spatial stream configuration for both 2.4GHz and 5 GHz bands, the product does 4x4 in the 5GHz and 2x2 in the 2.4GHz channels. It comes with a single GbE port. Priced at $150, it will come to market in Spring 2016.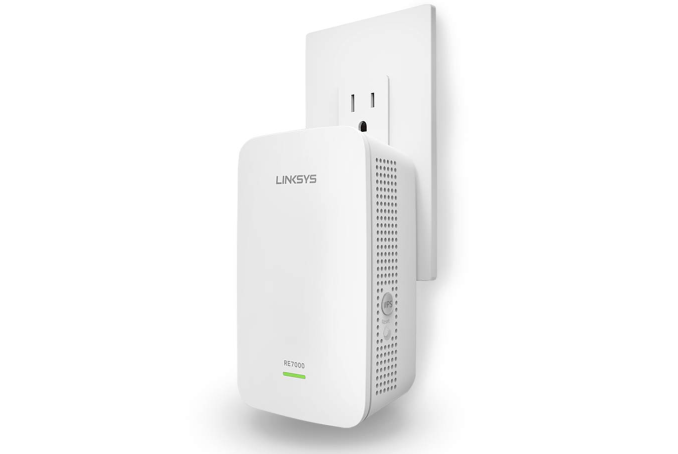 The AC600 USB MU-MIMO adapter (WUSB6100M) finally brings MU-MIMO to USB WLAN adapters. With a 1x1 configuration (433 Mbps in 5GHz and 150 Mbps in 2.4 GHz), it needs only a USB 2.0 interface to connect to the host PC. The big draw here is the MU-MIMO capability which helps improve overall system performance when used alongside other MU-MIMO clients and a MU-MIMO-capable router.
On the cable modem side, the CM3008 (DOCSIS 3.0, 8 downstream / 4 upstream channel bonding, 343 Mbps down / 120 Mbps up, $70, Spring 2016) and the CM3024 (DOCSIS 3.0, 24 downstream / 8 upstream channel bonding, 960 Mbps down / 240 Mbps up, $130, Spring 2016) were on display. There is also a growing trend to integrate the Wi-Fi router and cable modem in one (particularly from a service provider perspective). To address this market, Linksys is also introducing the CG7500 which combines the CM3024 24x8 DOCSIS 3.0 platform with a AC1900 (1300 Mbps + 600 Mbps) wireless router platform. The unit comes with four RJ-45 GbE ports and one USB 2.0 port. The antennae are all internal. It will be priced at $250 and be available in Spring 2016.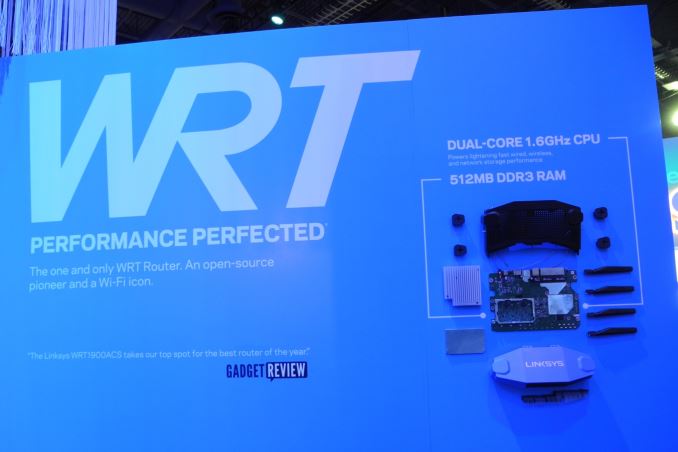 Linksys also took the opportunity at CES to announce DD-WRT support for the routers based on Marvell silicon (WRT1900AC, WRT1200AC and WRT1900ACS).