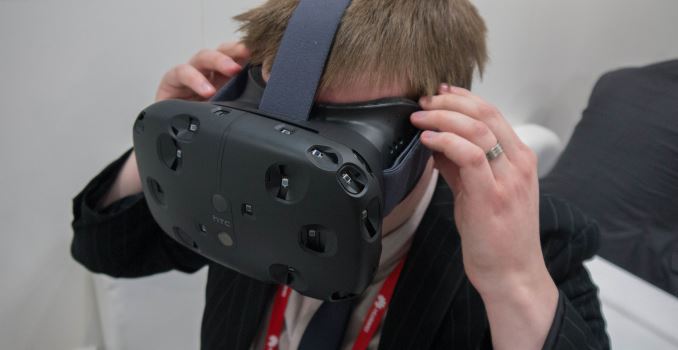 Valve isn't a stranger to product delays or discrepancies between promised launches and when a product actually launches. This is often joking referred to as Valve Time, and it seems that Valve's hardware endeavors are no safer from it than their video games are. Today they announced that the wide consumer release of their Vive VR headset is being pushed to Q1 2016, a slight delay from the originally promised launch by the end of 2015.
While the Vive will only begin to ship in volume in 2016, Valve and HTC will still be sending a limited number of units to developers and community members in the last quarter of this year. This means that they're technically fulfilling their promise to launch by the end of 2015, but not in the way most people were expecting.
With the Vive launching in Q1 2016, it's now in even deeper competition with the Oculus Rift and Project Morpheus from Sony which will also be launching during that quarter. The price for the Vive is still unknown, but with a small launch still occurring this year we won't have to wait much longer to find out.
Source: Valve via Gamesindustry.biz