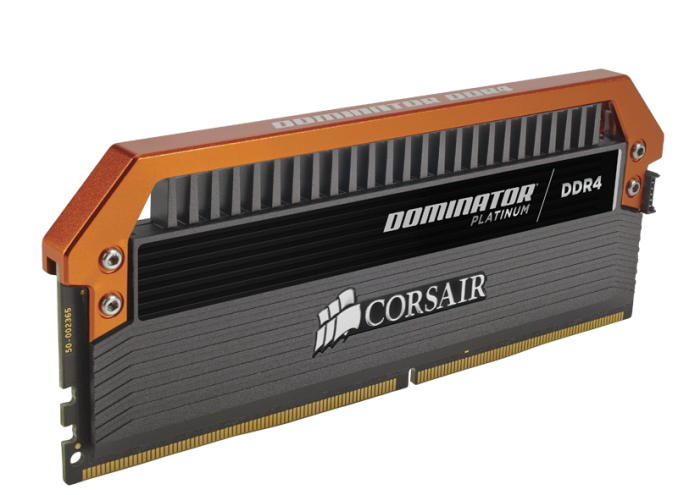 During CES earlier this year we spent some time at the Corsair booth and saw a beta system demoing an orange kit of DDR4-3400 modules on the X99-SOC Champion. It would seem that now those modules are finally coming to market, with the X99-SOC Champion being the lead platform due to the styling. Both Corsair and GIGABYTE are pushing both the speed of the modules (at 16-18-18 sub-timings) and the motherboard which is designed to take care of the faster speeds.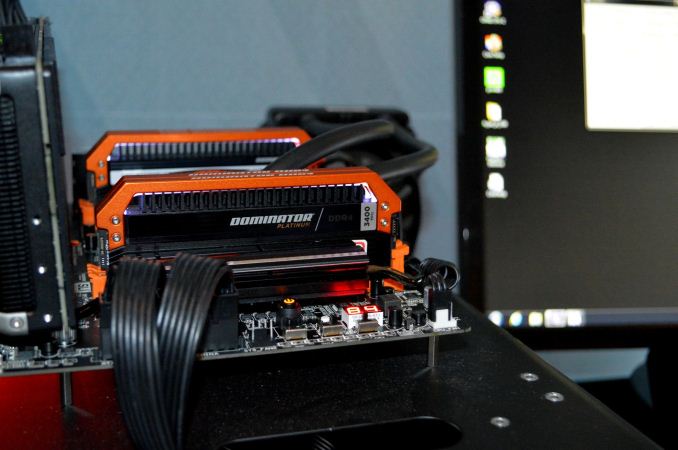 We were the first to review the X99-SOC Champion when it was released at CES, and agreed that it had the chance to take the place for X99 overclockers on a budget. However, these DDR4-3400 modules will not come cheap with an MSRP of $999.99 for a 4x4GB kit, but will come with a lifetime warranty. Users of the X99-SOC Champion will have to update to BIOS F4d, which should be available online shortly, in order to enable XMP appropriately.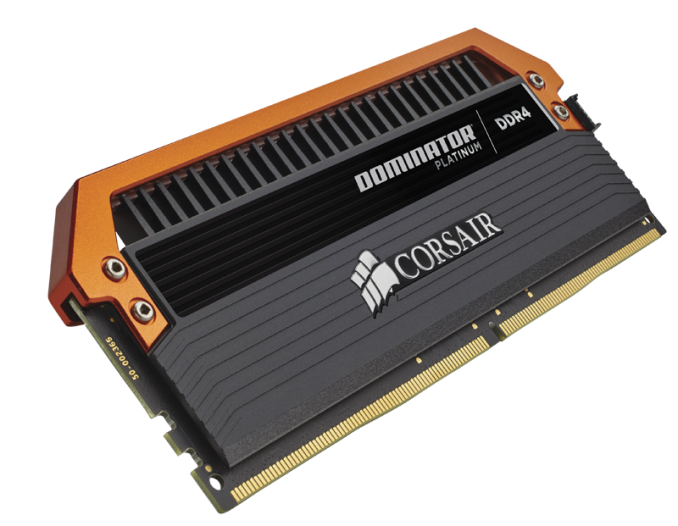 We actually have these modules in to test already, and applying XMP in our test system put the CPU into the 167 MHz strap at 160 MHz, resulting in a 22x multiplier on the CPU in order to keep the CPU frequency relatively consistent.
The reason it goes for this strap is because at the 100 MHz strap it would require a higher DRAM multiplier which may not be possible. In actual fact, our testing CPU would not allow the 100 MHz with a 34x DRAM multiplier, but neither would it allow 160 Mhz on the 167 MHz strap either due to a mediocre processor.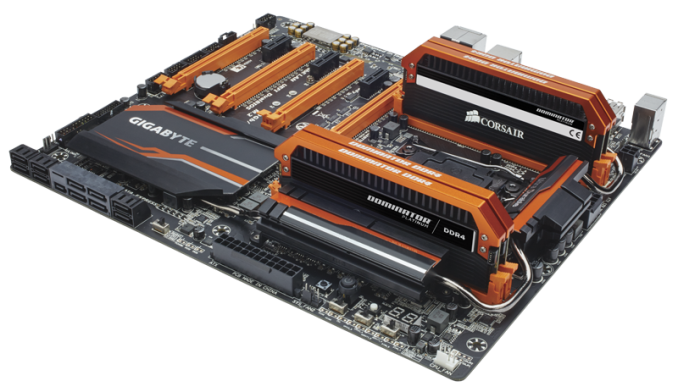 We were able to get the kit running at DDR4-3400 using the 125 MHz strap with a small overclock, which kind of confuses comparisons because it means the CPU is lower/higher in frequency, depending on the CPU multiplier (127.5 x 27 = 3440 MHz / 127.5 x 28 = 3570 MHz). One of the benefits of these high end memory kits with a processor at XMP will be that they require a CPU overclock to work properly, promoting performance (albeit indirectly). We tuned the CPU to stock speeds which reduced the kit to DDR4-3333 (still 16-18-18), and the biggest jumps from our quick testing showed WinRAR on Windows and Redis on Linux both getting improvements over 2133 MHz, similar to our deep dive into DDR4 performance.
We'll roll out a full review, with new GPU benchmarks as well, at a later date. I would imagine that in time these modules will also be validated on other systems, however it would seem that GIGABYTE and Corsair have done a deal to focus on the X99-SOC Champion first. The modules will initially be available from corsair.com.