Cold Test Results
For the testing of PSUs, we use high precision electronic loads with a maximum power draw of 2700 Watts, a Rigol DS5042M 40MHz oscilloscope, an Extech 380803 power analyzer, two high precision UNI-T UT-325 digital thermometers, an Extech HD600 SPL meter, a self-designed hotbox, and various other bits and parts. For a thorough explanation of our testing methodology and more details on our equipment, please refer to our How We Test PSUs - 2014 Pipeline post.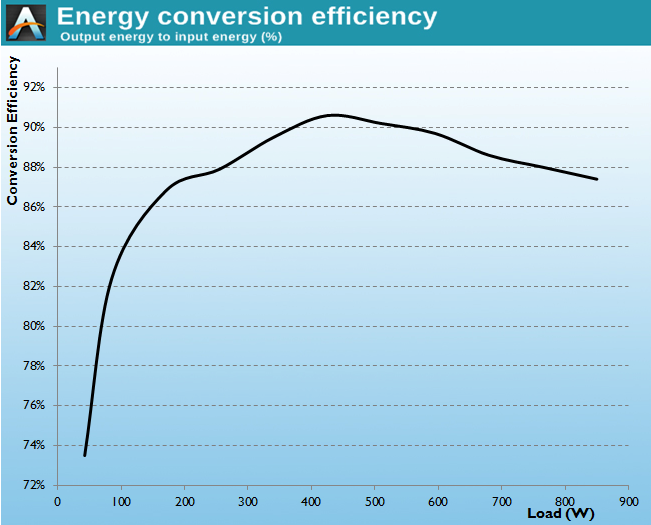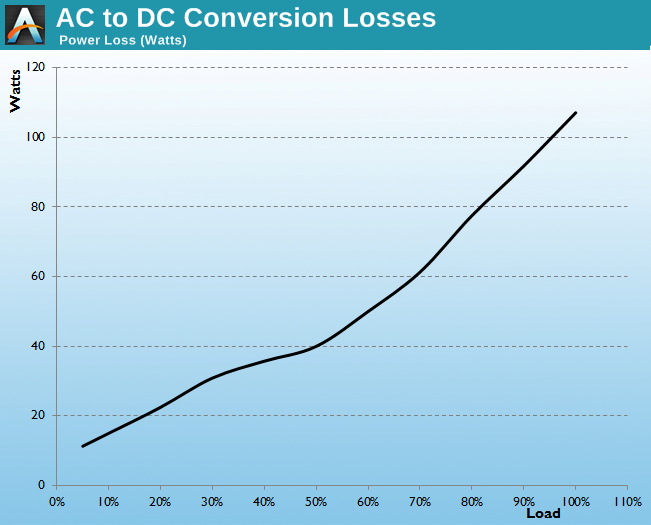 The performance of the Power Zone 850W CM at room temperature is surprisingly high. The average conversion efficiency of the power supply within the nominal load range (20% to 100%) is 88.7%, with the maximum being 90.6% efficiency at half load. As a matter of fact, this product should easily meet the 80 Plus Silver efficiency certification. We can only assume that it received an 80 Plus Bronze certification because of an old, now defunct revision, or because the efficiency drops dramatically if the unit is powered from a 110 VAC source; however, both of these scenarios are assumptions on our part. With a load of only 40 Watts, the efficiency of the Power Zone 850W CM drops down to 73.5%, which is a fairly good result considering the class and design of this unit.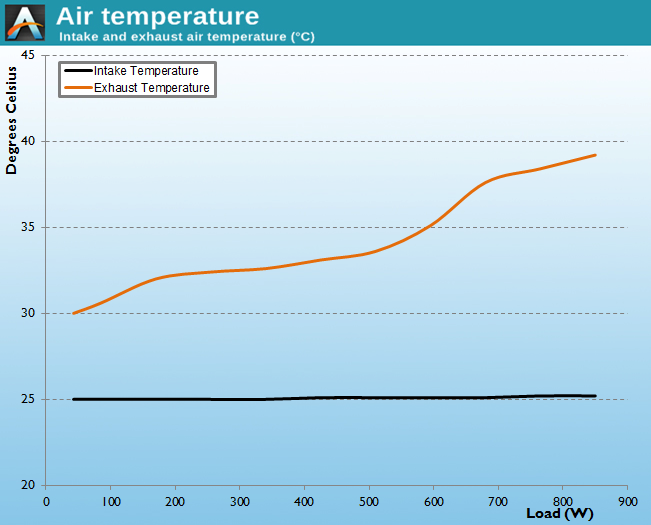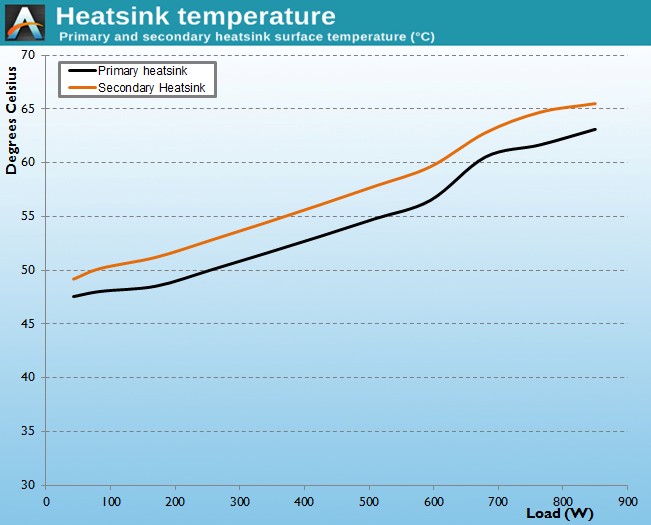 The cooling system of the Power Zone 850W CM is a bit unusual, considering the company name. The unit runs cool in general, with below average component temperatures for a power supply of this output, but it relies on the powerful cooling fan. From the moment that the load goes above 12-15% of the unit's capacity, the fan starts increasing its speed in a near-linear fashion. Although this does keep the unit cool, this is rather strange behavior for a unit from a company that takes pride on their low-noise solutions.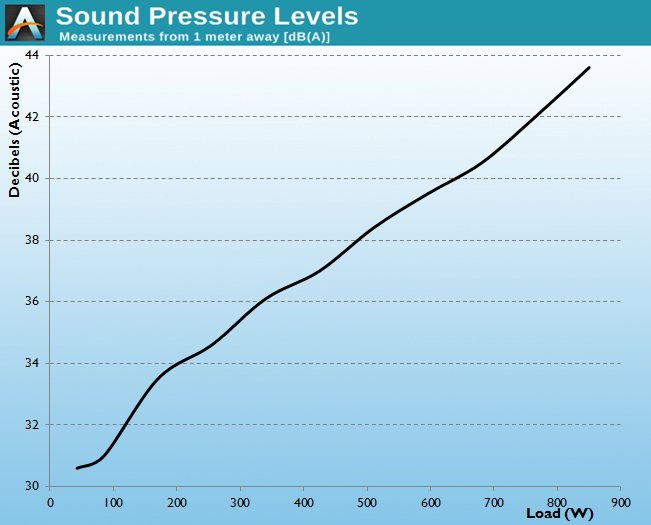 The result is that noise from the Power Zone 850W is never what we would really call "quiet". It's clear that this particular model has been designed to be more of a high-performance "gaming" PSU rather than a low-noise product. When you compare it with other PSUs like the EVGA SuperNova 850W G2, the noise and overall performance become even more questionable.