CPU Benchmark Performance: Power, Office, and Science
Our previous set of 'office' benchmarks have often been a mix of science and synthetics, so this time we wanted to keep our office section purely on real-world performance.
For the remainder of the testing in this review of the Core i7-12700K and i5-12600K, we are using DDR5 memory at the following settings:
Power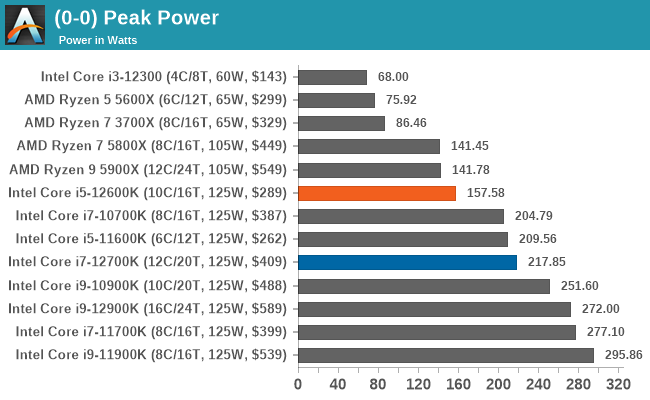 Comparing power draw to other competing CPUs, both the Core i7-12700K and Core i5-12600K are noticeably more power-efficient than previous generations including both Intel's 11th Gen and 10th Gen Core. Though at full-load with no overclocking, AMD's Ryzen 5000 and 3000 series processors remain much more power-efficient.
Office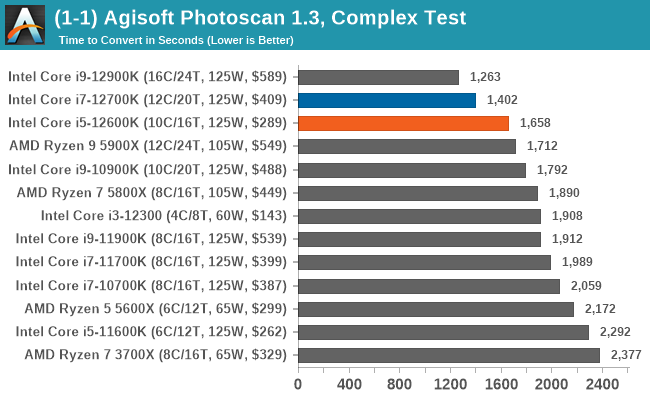 In our office benchmarks, Intel's 12th Gen Core reigns supreme in Agisoft Photoscan due to its higher core frequency and IPC performance.
Science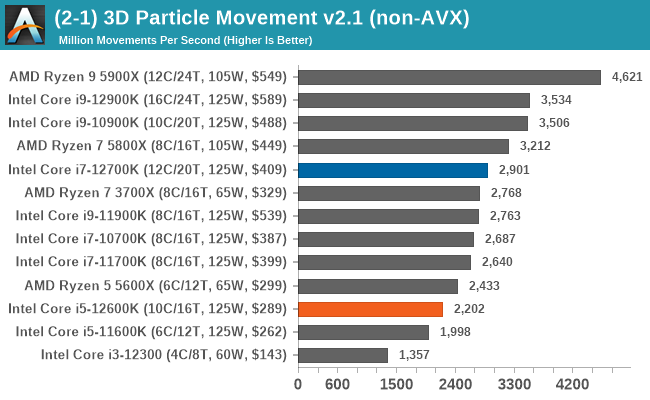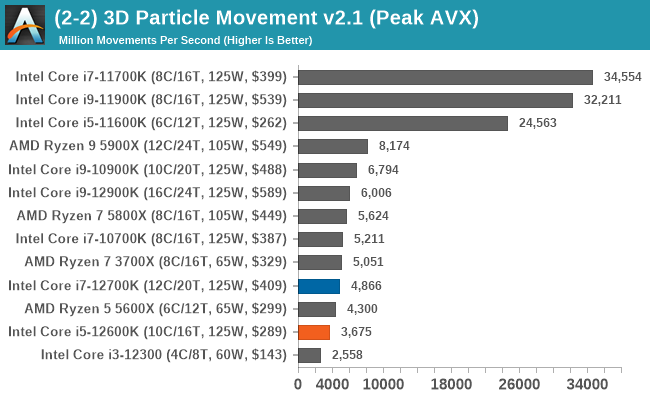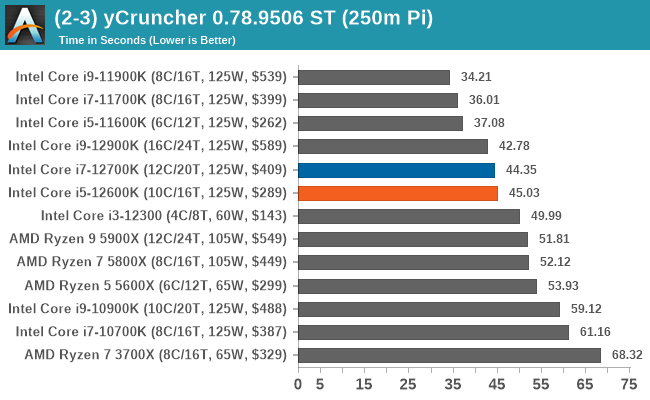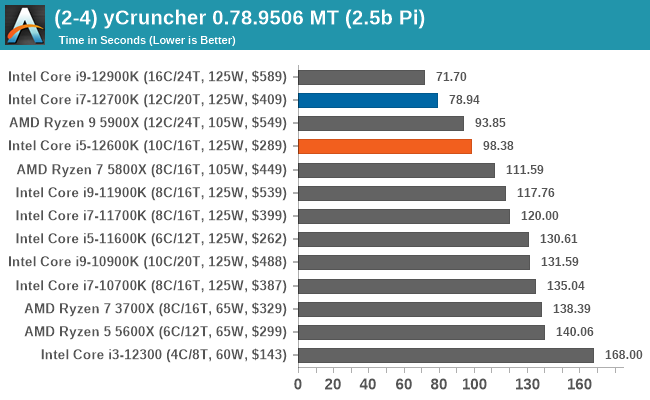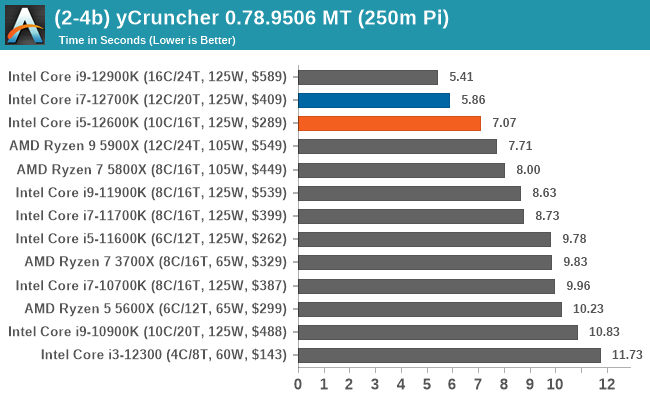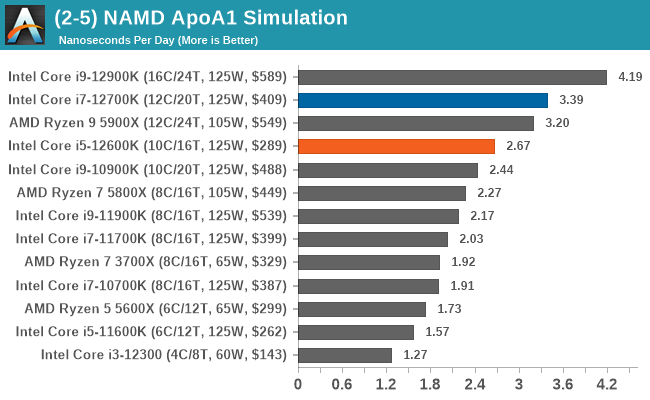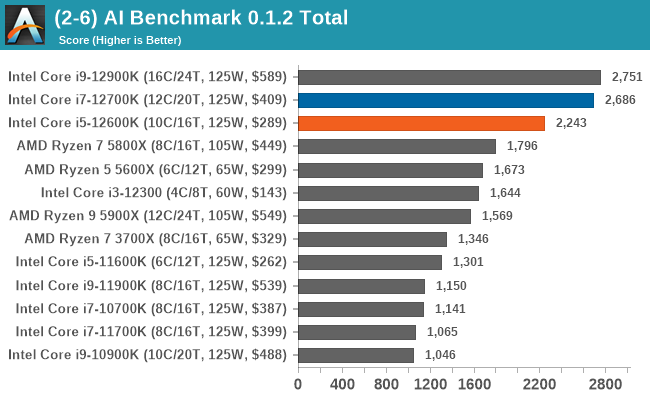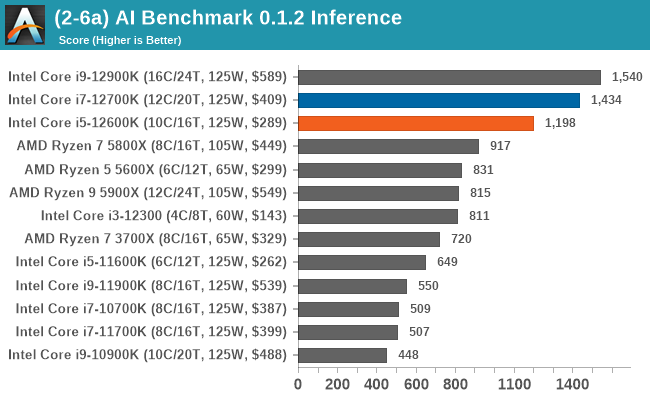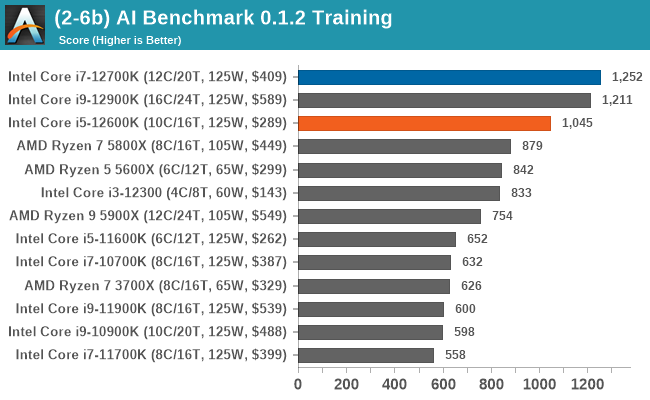 In the majority of our science-based benchmarks, both the Core i7 and Core i5 did well. The only benchmarks that didn't favor the 12th Gen Core series processors were in 3DPM 2.1, but more specifically in the AVX test.