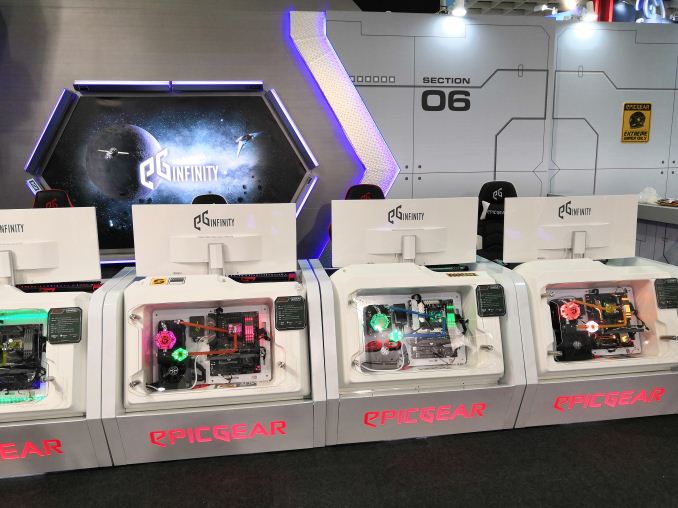 One of the phrases I no longer hear in this industry is 'Cyber Café'. A remnant of the past, at least here in the west, a gaming or cyber café was a place where a user could buy some PC time and play the best titles of the time with friends, either in the same room or across the internet. It offers an inexpensive way to get into gaming with middle-end kit and comfy seats without shelling out for a full system. However, these venues are now few and far between in North America and Europe, but business is still going strong in Asia. We see this with gaming café products in the market from motherboard and GPU manufacturers, as these venues can hold 200+ machines at once and generate a lot of foot traffic day in and day out. These places allow users to book seats from home, and even order food from a kitchen to arrive at the desk you are playing at. It really is a world away from what most of us are used to on this side of the world.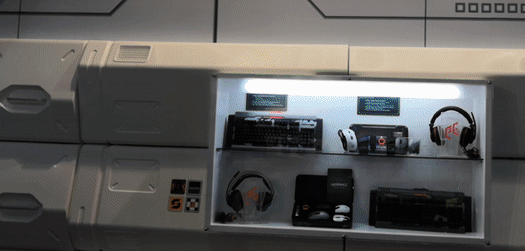 Now I mention all this because we got a surprise when we hit the GeIL / EpicGear booth at Computex this year. It was one of the more impressive looking booths of the show just because of the design: it felt totally futuristic and sci-fi, and then I learned why they designed the booth in this way. The goal here for EpicGear is to provide all-in-one turnkey solutions for cyber cafés that can be deployed in days/weeks, rather than months.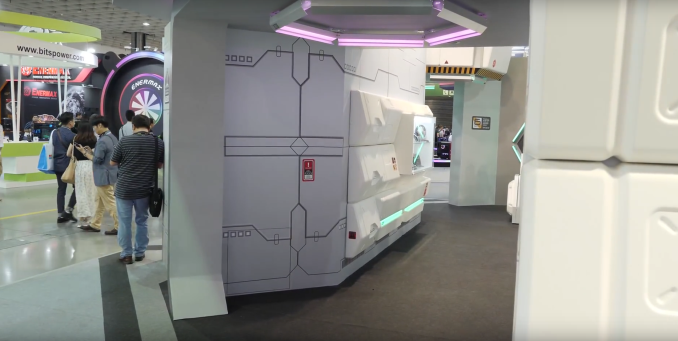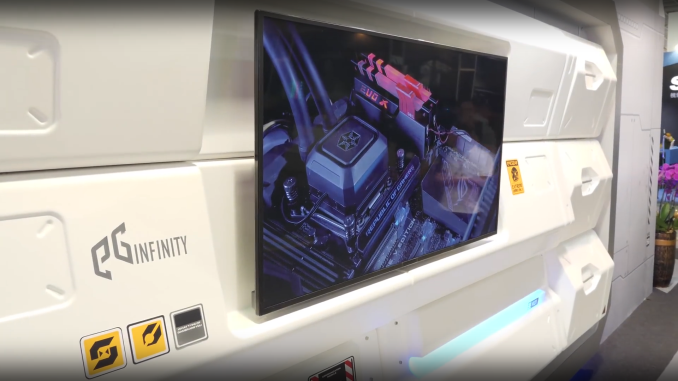 Walking into the booth, from Level1Techs
Around the booth were gaming machines set up with monitors and chairs, and spaces to act like a bar or to serve food. Call it Star Trek-esque or Guardians of the Galaxy-a-like, but it does look like something ripped out of a science fiction universe.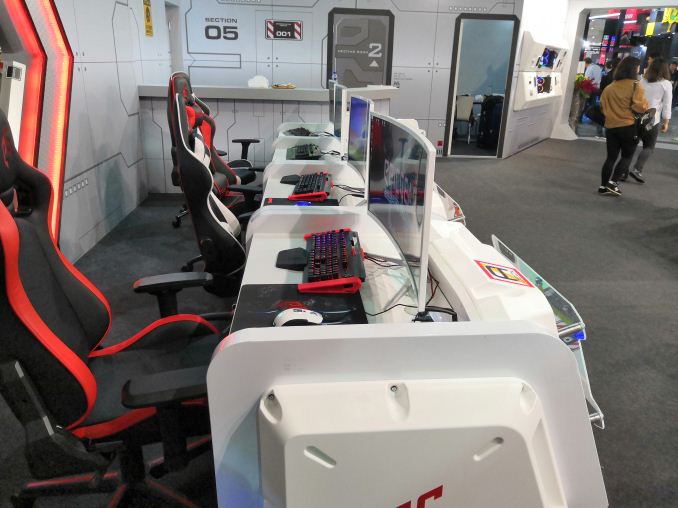 It was unclear if the goal of these turnkey solutions was to provide the PCs as well, but our rep stated that the goal would be to work with the client, map the space, and provide almost everything needed to get up and running with this style of venue within three weeks from agreement to revenue. This includes the desks, wall modules, lights, etc. I know a couple of other journalists saw the setup and also agreed that it is a shame we don't have this sort of thing over here.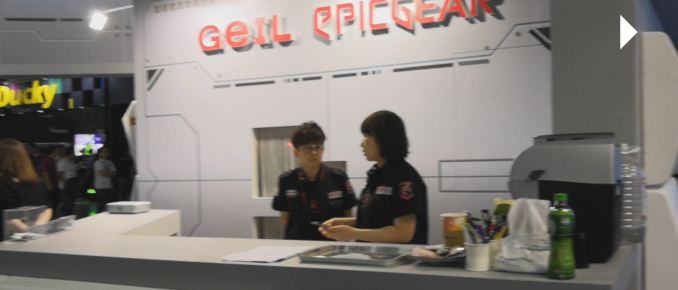 It's time to eat food and kill some enemies
Want to keep up to date with all of our Computex 2018 Coverage?

Laptops

Hardware

Chips
Follow AnandTech's breaking news here!