PLC Performance: ARRIS SBX-1000P (G.hn) vs. D-Link DHP-P701AV (HomePlug AV2)
The ARRIS SBX-1000P is a wired network extender based on G.hn technology. It is meant to be used in conjunction with a RipCurrent router such as the SBR-AC1900P. The aspect that differentiates the SBR-AC1900P from other AC1900 routers is the integration of a G.hn PLC chipset inside the router itself. Otherwise the design is a standard Broadcom-based AC1900 router (Broadcom BCM4709A as the SoC and the Broadcom BCM4360 for the 3x3:3 an+ac / bgn 5 GHz and 2.4 GHz radios). The G.hn PLC chipset is from Marvell - the 88LX3142 for the digital baseband and the 88LX2718 for the analog front end.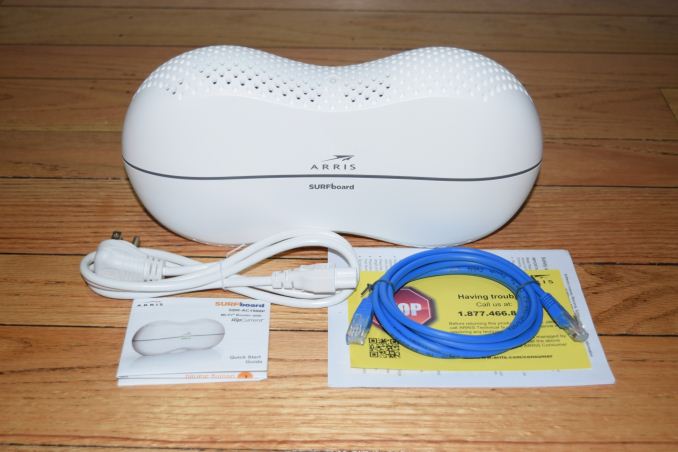 The SBX-1000P is a simple PLC node with a single Ethernet port. It uses the same Marvell platform as the G.hn segment of the SBR-AC1900P. Similar to the Comtrend PG-9172 that we reviewed earlier, it comes with MIMO support and G.hn / HPAV co-existence technology.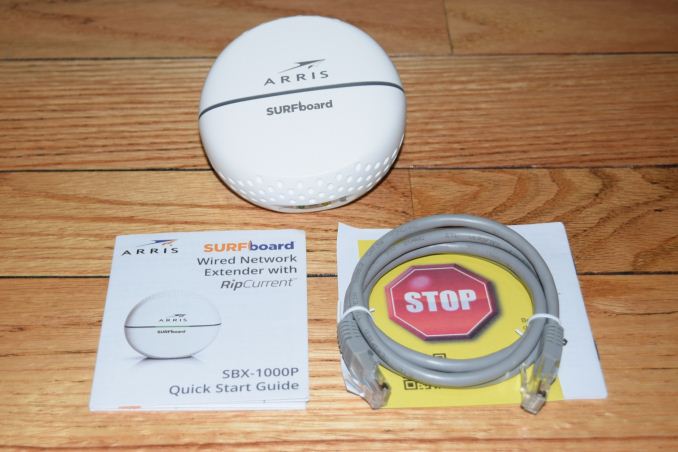 The D-Link DHP-P701AV is an AV2 2000-class HomePlug AV2-compliant PLC kit. It uses the Broadcom BCM60500 chipset. It earns the AV2 2000 designation, thanks to its MIMO capabilities and the use of the full possible spectrum allowed by HomePlug AV2 - 2 to 86 MHz.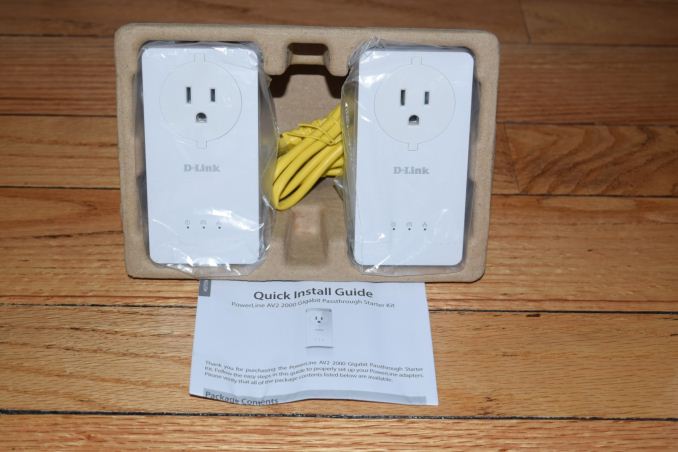 Note that this kit is meant to be used in conjunction with a regular router. There are products such as the Nighthawk DST in the market that combine the router and PLC chipset in a single unit (like the ARRIS kit we just discussed above). However, the Nighthawk DST uses a cheaper SISO version of the Broadcom chipset that is only AV750-class.
In any case, we are going to compared wired backhaul over power lines using the best possible products that G.hn and HomePlug AV2 currently have in the market. The graphs below shows the TCP and UDP downlink and uplink speeds across the six different locations in our test setup.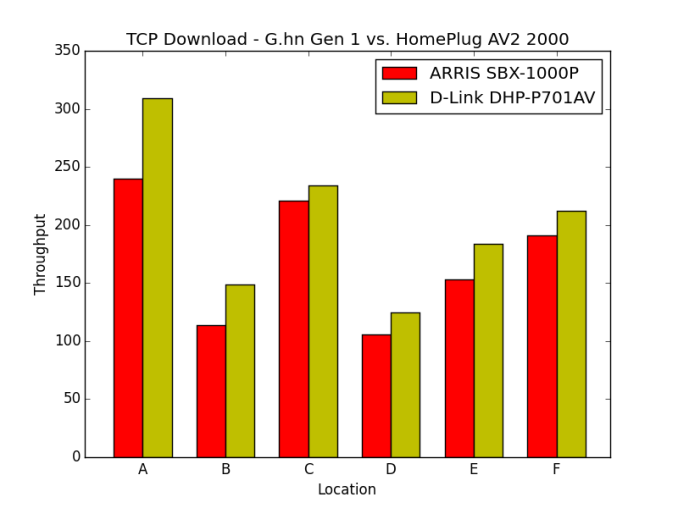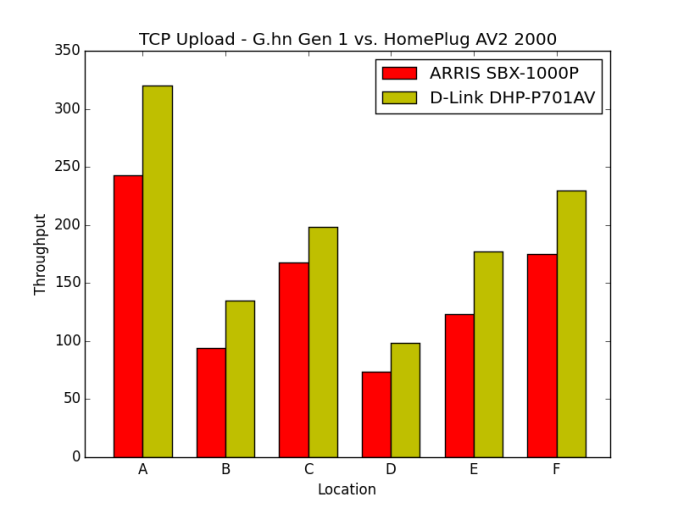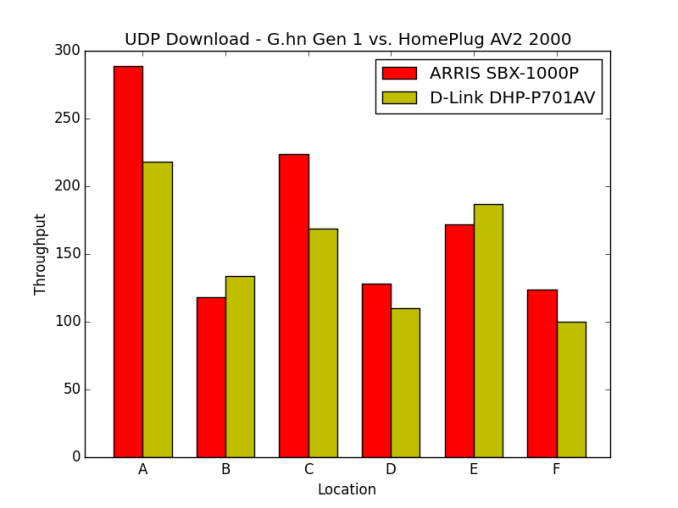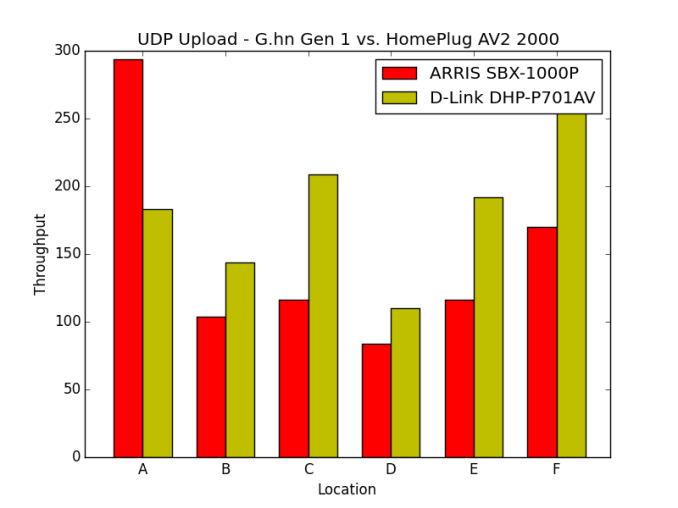 In almost all cases (except for a few UDP ones), the HomePlug AV2 2000-class D-Link DHP-P701AV delivers better throughput. This is in contrast to the previous review of the Comtrend PG-9172, where the G.hn kit could hold its own against the AV2 1200 products. The upcoming generation of G.hn chipsets promises better performance - it remains to be seen if that makes G.hn achieve performance parity with HomePlug AV2 in our particular test setup.