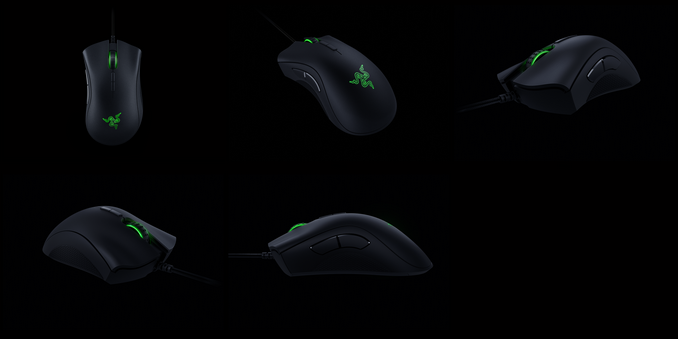 Although Razer has become one of the well known gaming computer companies, they got their start with gaming mice, and today Razer is launching their next iteration of the best selling gaming mouse of all time, the Razer DeathAdder Elite. The DeathAdder series was first introduced in 2006.
As an iterative update, there could just be some new lights, or what not, but this update brings about a new Razer 5G Optical Sensor, rated for up to 16,000 DPI, which is the highest yet. It can also track at 450 inches per second, which is yet another new standard, and supports up to 50 g of acceleration. Razer is also announcing the DeathAdder Elite has the highest measured resolution accuracy in a gaming mouse at 99.4 percent. If high speed and precision is required, this mouse appears to have that sewn up.
The more interesting bit though is that Razer has also upped their game on the switches. Razer has co-designed and produced new mechanical switches with Omron, which are "optimized for the fastest response times" and more importantly to me, an increased durability rating of 50 million clicks.
Razer has also included an improved tactile scroll wheel design. I've used the DeathAdder in the past, and one of the things that made me abandon it was the scroll wheel, which gave plenty of grip, but would actually wear through the skin on my finger due to the sharp nubs on the wheel. Hopefully the new version is improved in this regard. For fast gaming, the extra grip is likely a nice bonus, but for everyday use I found it uncomfortable.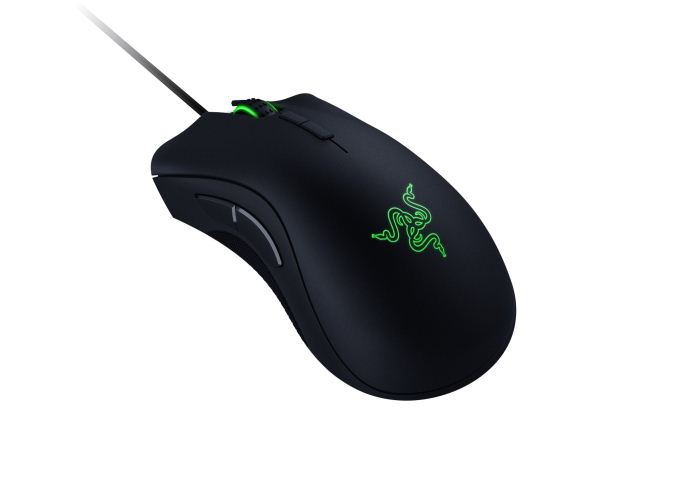 The overall design hasn't changed, which is a good thing, since it was a pretty comfortable and ergonomic gaming mouse. It also keeps the Razer Chroma RGB LED lighting system as well, so you can customize away. The mouse has seven programmable buttons, 1000 Hz polling, and a 2.1 m / 7 ft braided USB cable. It weighs in at 105 grams.
The mouse is available for pre-order starting today for $69.99 USD, with worldwide shipments starting in October.
Source: Razer