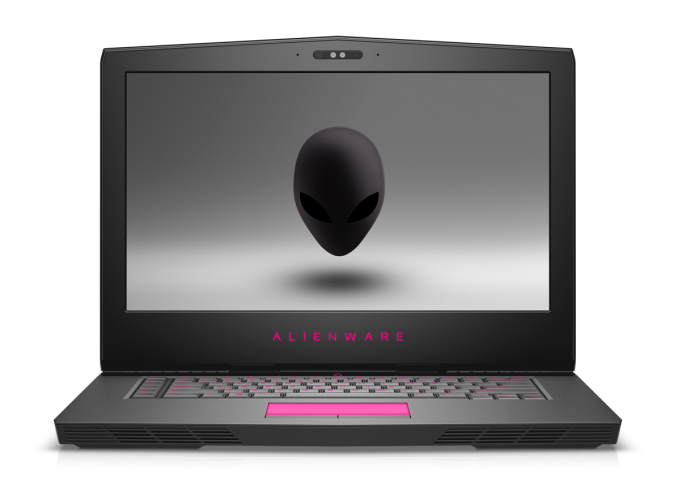 Today Dell's gaming brand is announcing updates to their larger form factor gaming notebooks. The Alienware 15 and 17 are launching with a new design featuring a thinner chassis and updated internals, which will significantly improve performance.
Alienware is calling the 15 and 17 VR-Ready, and to get there they've turned to NVIDIA's Pascal lineup of mobile graphics cards with the GTX 1080 on the 17 and GTX 1070 on the 15, or AMD 's RX 470 8GB model. Since Kaby Lake has only just launched with the dual-core Y and U series, Alienware is still leveraging Intel's 6th generation Core with quad-core i7 available.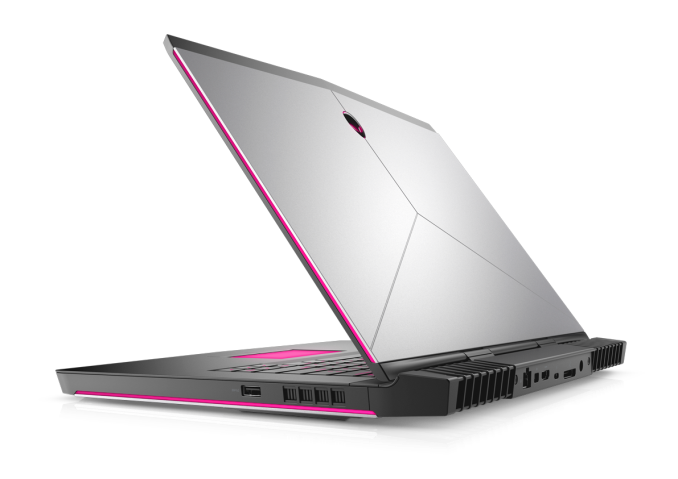 Alienware 15
The design has changed as well. Alienware has moved to a new hinge-forward arrangement, which puts the display hinge closer to the user. This gives additional room at the rear of the laptop for components and cooling, allowing Alienware to shave 25% of the thickness off of the previous generation model. They aren't the only manufacturer to do this, and it seems to work well on other gaming laptops. The chassis is designed with anodized aluminum, magnesium alloy, and steel reinforcements. Alienware even pointed out they put a steel plate behind the keyboard to protect the laptop if you have a bad game and end up smashing it, although I'd still not recommend testing this.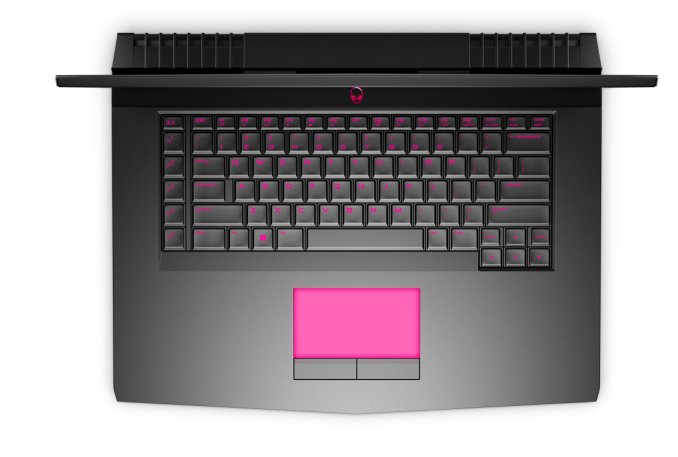 The keyboard has become a focal point with this generation, and Alienware has moved to newer switches which offer an impressive 2.2 mm of key travel. In addition, Alienware now joins the N-Key rollover club which means the keyboard can handle ten key presses simultaneously. For those that are into RGB lighting, Alienware does offer its lighting system, but it does not feature per-key RGB lighting.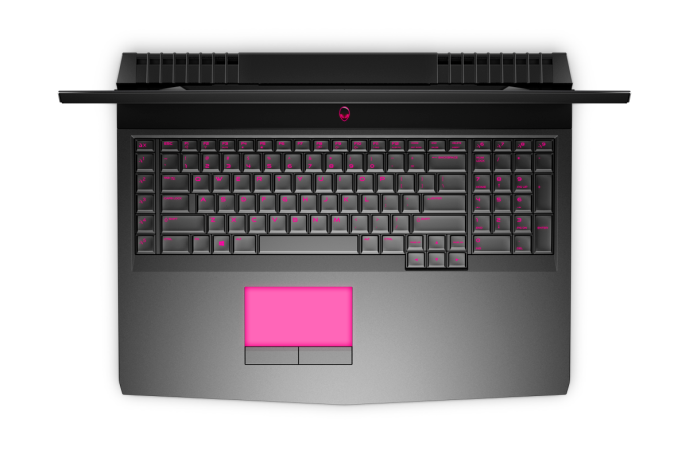 Another new feature is Tobi eye tracking built-in to the laptop. This has been available on other gaming laptops already, but for those unfamiliar, Tobi technology uses cameras to track eye movement. This can then be leveraged to allow partial or full control of some functions with just your eyes, which sounds a bit crazy, but in titles that support it there could be some nice benefits such as the ability to auto-hide the HUD in a FPS unless you are looking at it, but the most interesting thing Alienware mentioned in the briefing is that they have software which will track your eye movement, and then when you are killed in a game, you can then replay the kill and find out where your eyes were at the time, and perhaps use this to improve your gaming performance over time. If it sounds silly, just remember that eSports are a big thing, with real money available, so players will likely be interested in this. Another excellent side benefit of the Tobi system is that it is Windows Hello capable, so you can log in with just the camera.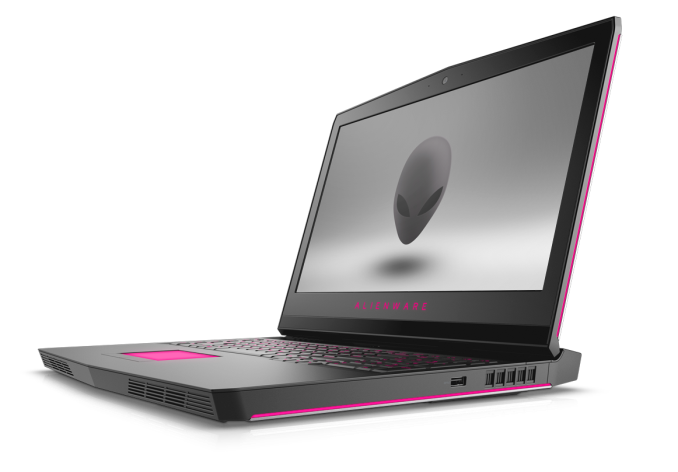 Alienware 17
The displays are 1920x1080 IPS panels, and the 15-inch model will be available with a 120 Hz G-SYNC display as an option, as well as a UHD IGZO offering, which is likely similar to the one Dell implements on the XPS lineup. Battery options are a 68 Wh and optional 99 Wh battery, which is pretty much the maximum you can put in a laptop. I wouldn't expect great battery life, but with the new Pascal chips we could be surprised.
Both models will continue to work with the Alienware Graphics Amplifier as well. I asked them if they were going to move to Thunderbolt 3 for this, but they said they get more bandwidth out of the proprietary connector and are not looking to change at this time.
Both models will be available this month at Dell.com. Prices have not been announced yet.
Source: Alienware