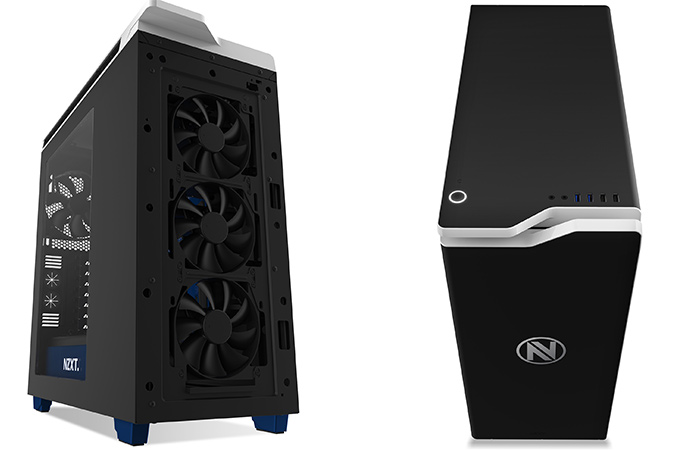 Originally released in 2014, NZXT's H440 chassis has quickly become a popular product for the company. Due to this popularity NZXT has released a few different designs over the years, ranging from the original pure white design to alternative designs such as a Razer-partnered black and green chassis. For Computex, NZXT has announced another new version of its H440 PC chassis, the EnVyUs edition, which will get a black, white and blue color scheme.
The new version of the H440 was a collaboration by NZXT and Team EnVyUs, a professional e-Sports team that NZXT sponsors and thus this new design will feature the e-Sports team branding. The case features team colors, aesthetics. and the logotype of the team on the front panel. The NZXT H440 EnVyUs was designed primarily for gamers, e-Sport fans who respect the team as well as those, who wanted this particular chassis, but with black, white and blue color scheme. Apart from the colors, the new NZXT H440 mid-tower case is identical to its predecessors. It is made of steel and plastic and is compatible with ATX, Micro-ATX and Mini-ITX motherboards.
NZXT H440 EnVyUs
Motherboard Size
ATX, Micro-ATX, Mini-ITX
Drive Bays
External
0 × 5.25"
Internal
11 × 3.5" and 8 x 2.5"
Cooling
Front
2 × 140 mm or 3 × 120 mm (3 × 120 mm included)
Rear
1 × 120 mm or 1 × 140 mm (included)
Top
2 × 140 mm or 3 × 120 mm
HDD/Side
-
Bottom
-
Radiator Support
Front
Unknown
Rear
Up to 140 mm (?)
Top
Up to 360 mm
Side
-
Bottom
-
I/O Port
2 × USB 3.0, 2 × USB 2.0, 1 × Headphone, 1 × Mic
Power Supply Size
ATX
Dimensions
W: 220mm × H: 513mm × D: 480mm
Features of the NZXT H440 EnVyUs
· Glass side panel
· Integrated power supply shroud
· NZXT FNv2 case fans with anti-vibration pads
Price
$139.99
Inside, the H440 chassis features seven openings for PCI expansion cards, up to eight 2.5" bays for SSDs/HDDs and up to eleven 3.5" bays for storage devices. It also supports two 140 mm or three 120 mm front fans, two 140 mm or three 120 mm top fans as well as one 140mm or 120 mm rear fan. Users can install graphics cards that are up to 428 mm long (if no storage devices are installed on their place) or up to 294 mm long when the case is fully populated with HDDs or SSDs. Like other modern chassis, the NZXT H440 EnVyUs fully supports the installation of liquid cooling. Outside, the H440 has two USB 2.0 ports, two USB 3.0 ports as well as two 3.5 mm mini-jack connectors.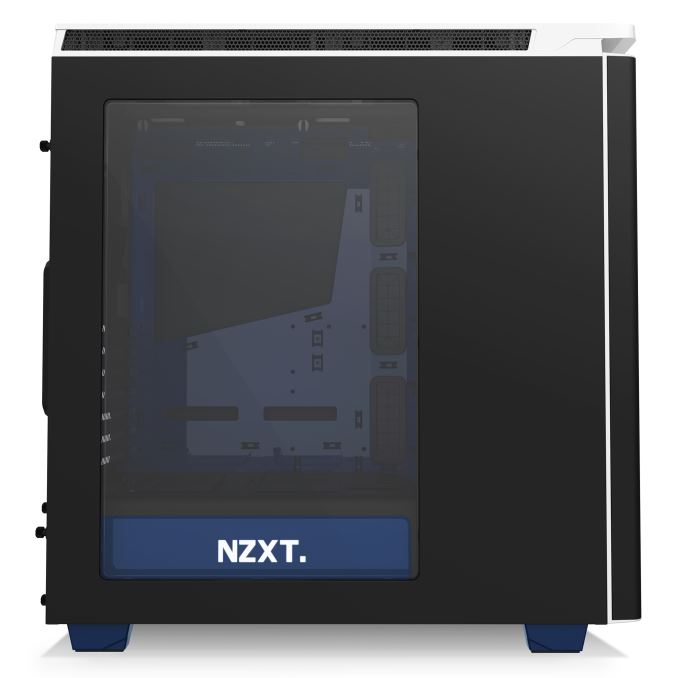 The NZXT H440 EnVyUs will be available in the U.S. and Europe in mid-June. The recommended price will be $139.99.
Source: NZXT