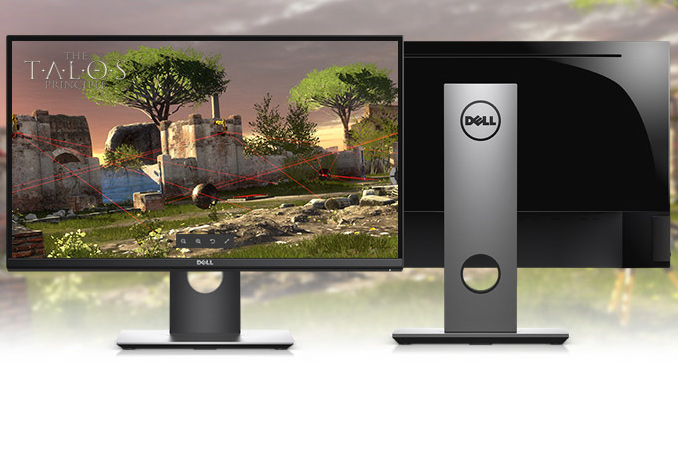 Sales of large displays and/or gaming displays have been increasing in the past few years, but recently monitor manufacturers have also rolled-out oversized displays and curved LCDs for their clientele. But while the market install base of such advanced displays is growing, the most popular monitors still measure 21.5 inches, according to analysts from IDC. Meanwhile, IPS LCD panels now dominate the market, leaving TN and VA behind.
IDC market researchers expect 122 million PC monitors to ship in 2019, down 1% from the previous year. In Q2, sales of PC displays totaled around 30 million units, driven by migration of commercial desktops to Windows 10 yet offset by manufacturers' focus on premium gaming and curved LCDs and their emphasis shift away from volumes to focus on higher ASP growth.
Based on data from IDC, displays featuring a 21.5-inch diagonal are still the most popular, and analysts expect that populatity to stick until 2023, where it sees the 23.8-inch market becoming top. Whether this popularity stems from the screen size or the price of the display is another matter entirely. As larger displays are manufactured in larger quantities, in a commodity market, eventually pricing of the larger displays is reduced.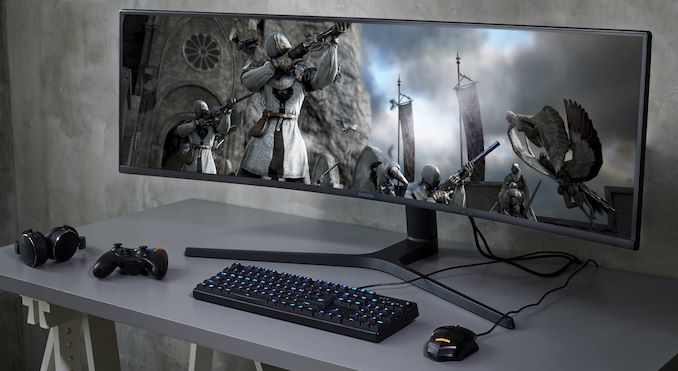 Nonetheless, sales of curved monitors (which mostly belong to the premium segment) grew 44.7% year-over-year in the second quarter. It is believed (by some other analysts) that half of all curved displays are designed for gamers, which means that these displays offer advanced features and might command a significant premium because of that market.
It is also noteworthy that IDC reports that IPS-based LCDs now account for about 50% of the market, trailed by TN and VA panels, which inidicates demand for higher-quality displays is growing. The one market that TN panels still held was for fast refresh rates, but so-called 'Fast IPS' panels have entered the market which have refresh rates of up to 240 Hz while offering great viewing angles and saturated colors, so it remains to be seen how the panel market develops in the coming years.
As far as monitor manufacturers are concerned, Dell retained its No. 1 position in Q2 with a 21.4% market share followed by HP with a 15.2% share. TPV, the only Top 5 display maker that managed to significantly boost its shipments in the second quarter, commanded 14.4% of the market trailed by Lenovo with a 10% share as well as LG with a 8.2% share.
Top 5 PC Monitor Makers
Q2 2019, IDC
Q2 2019
Q2 2018
Q2 2018->
Q2 2019
Sales
Share
Sales
Share
Growth
Dell
6.4 million
21.4%
6.4 million
20.7%
1.1%
HP
4.6 million
15.2%
4.7 million
15.2%
-1.9%
TPV
4.3 million
14.4%
4.0 million
13.0%
8.9%
Lenovo
3.0 million
10.0%
3.2 million
10.4%
-5.8%
LG
2.5 million
8.2%
2.5 million
8.3%
-3.3%
Others
9.2 million
30.7%
10.0 million
32.4%
-7.3%
Total
30.1 million
100%
30.7 million
100.0%
-2.2%
This information is derived from recent IDC press releases. IDC offers the full report.
Related Reading
Source: IDC