Zen 3
AMD today has announced that they will be making a pair of consumer product presentations in October. The chipmaker, who has been fairly quiet since the spring, will be holding events for both their consumer Ryzen CPU and Radeon GPU product segments. Dubbing the events "A New Journey Begins", the company will be announcing the first products based on their eagerly anticipated Zen 3 CPU architecture and RDNA 2 GPU architecture. Leading the charge will be AMD's CPU division. On October 8th at noon Eastern, the company will be presenting their Zen 3-based Ryzen desktop processors. AMD's CEO, Dr. Lisa Su, will be among the presenters. Following that up just under 3 weeks later will be AMD's Radeon presentation, which again is at noon Eastern. There...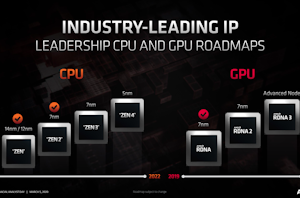 As part of AMD's quarterly earnings presentation, the company has briefly reiterated its product plans for the second-half of the year. The company was previously slated to launch new...
84
by Ryan Smith on 7/28/2020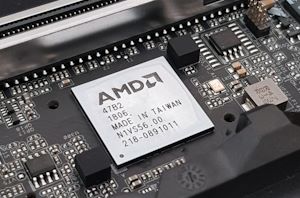 In a surprising twist, AMD has today announced that it intends to enable Ryzen 4000 and Zen 3 support on its older B450 and X470 Motherboards. This is going...
164
by Dr. Ian Cutress on 5/19/2020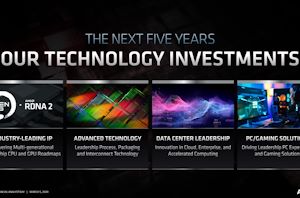 AMD's first Financial Analyst Day since 2017 has just wrapped up. In the last three years AMD has undergone a dramatic change, launching its Zen CPU architecture, and greatly...
54
by Ryan Smith on 3/5/2020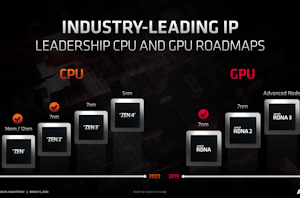 As part of AMD's Financial Analyst Day 2020, the company gave the latest updates for its CPU and GPU roadmap. A lot of this we have seen before, with...
37
by Dr. Ian Cutress on 3/5/2020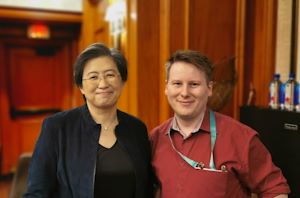 This week AMD took the wraps off of its latest generation of mobile processors. The company is being aggressive, offering up to eight cores for both the traditional ultra-portable...
93
by Dr. Ian Cutress on 1/7/2020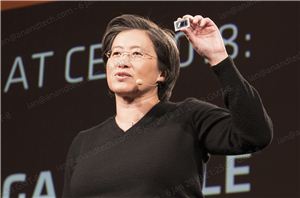 Updated Feb 1st! To mark the start of the annual CES trade show, AMD invited the press in early to sample the latest technologies coming to its portfolio in 2018...
136
by Ian Cutress on 2/1/2018