HTPC
Small form-factor (SFF) PCs and gaming systems have represented the bulk of the growing segment in the PC market over the last few years. Intel's NUC line-up has enjoyed unprecedented success, prompting the company to branch off the NUC family to target a variety of market segments and price points. Continuing that momentum, in November 2019, Intel announced the NUC10 series in their line of mainstream ultra-compact form-factor (UCFF) systems, bumping up their NUCs to using the company's latest Comet Lake processors. More recently, Intel finally began sampling the systems for review, sending us the NUC10i7FNHAA - an Intel NUC10 Mini-PC with Windows 10. Read on for a detailed analysis of how a system based on that SKU compares with other SFF PCs evaluated earlier.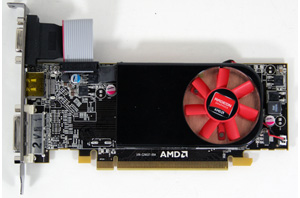 AMD's Northern Islands family is composed of four GPUs, roughly divided into two categories. At the top is the 6900 series powered by Cayman, AMD's first VLIW4 GPU. Below...
47
by Ryan Smith on 4/7/2011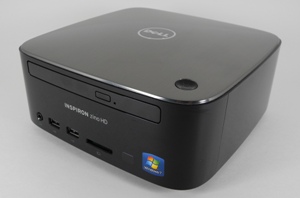 Dell is one of the leading vendors in the PC market to have a play in the SFF HTPC (small form factor home theater PC) space. In 2009, they...
69
by Ganesh T S on 2/19/2011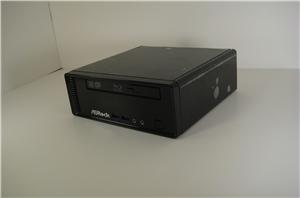 ASRock has yet another Mini PC in its lineup, this one makes use of an Atom dual-core processor and NVIDIA ION Graphics. In this review we will attempt to...
30
by Cameron Butterfield on 1/14/2011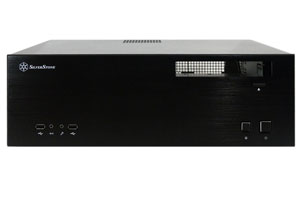 The Silverstone "Grandia Series" GD04 comes as a well regarded, oft recommended media center case. It has an attractive, understated look and the choice of silver and black lets...
69
by Dustin Sklavos on 12/25/2010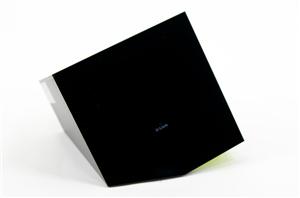 Content aggregation has been instrumental in the development of the web. In the early days of the web, destinations held all the power. If you wanted news or reviews...
44
by Anand Lal Shimpi & Ganesh T S on 11/23/2010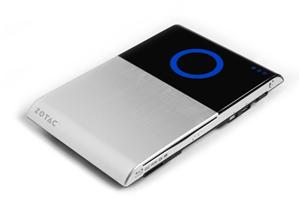 Zotac has become quite popular in recent times for their entry level products in the mini-ITX motherboard, Atom / ION nettop and nVidia GPU space. Their mini-PC lineup started...
40
by Alan Lueke on 10/19/2010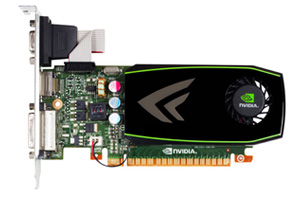 It's been 7 months since the launch of the first Fermi cards, and at long last we're here: we've reached the end of the road on the Fermi launch...
121
by Ryan Smith & Ganesh T S on 10/11/2010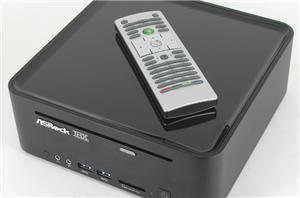 ASRock is one of the companies held in high esteem by everyone here at AnandTech. We have been reviewing their HTPC offerings since they first came out their Ion...
51
by Ganesh T S on 10/3/2010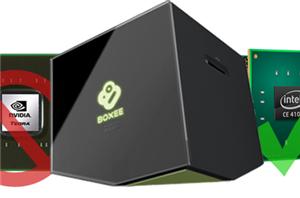 Boxee and D-Link announced the availability of the Boxee Box for pre-order on Amazon today. At CES 2010, they demonstrated the Boxee Box with the Tegra 2 SoC inside...
53
by Ganesh T S & Brian Klug on 9/13/2010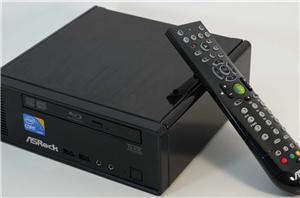 Anandtech has evaluated many systems in search of the utopian HTPC. However, every one of them has ended up with some issue or the other. When ASRock offered to...
107
by Ganesh T S on 7/19/2010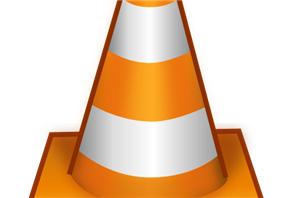 VLC 1.1.0 was released on Jun 22, 2010. Since the monolithic VLC bundle obviates the necessity for installing external codec packs, it is an indispensable install for many HTPC...
75
by Ganesh T S on 6/25/2010
Patriot sent us its first foray into the streaming media market. This tiny little box will let you stream everything from ripped movies to full blown Blu-ray images to...
79
by Alan Lueke on 2/16/2010