GeForce RTX
Expanding its series from its first KO graphics card in years, EVGA unveiled its GeForce RTX 2060 KO at CES 2020, which made waves as was one of the first non-reference GTX 2060 cards to be released at $299. Continuing to fight the good fight for users looking for value from within the latest models, EVGA has released two new models in its KO series, the GeForce RTX 2070 Super KO, and the GeForce RTX 2080 Super KO. Back at CES 2020, EVGA released its first KO series card since the GeForce 9800 GTX era with the ray-tracing enabled GeForce RTX 2060 KO. The primary aim was on offering users a card with many of EVGA's bells and whistles, but at a solid entry-level...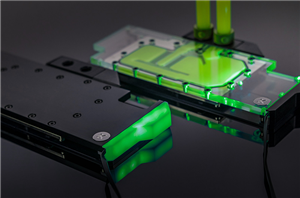 EK Water Blocks this week announced that it will be releasing water blocks for NVIDIA's reference design GeForce RTX 2080 and GeForce RTX 2080 Ti video cards. The EKWB...
10
by Anton Shilov on 9/6/2018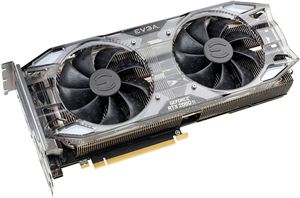 Following NVIDIA's announcement of its latest GeForce RTX 20-series GPUs on Monday, its board partners also introduced their custom-built offerings based on the new processors. As is usually the...
48
by Anton Shilov on 8/23/2018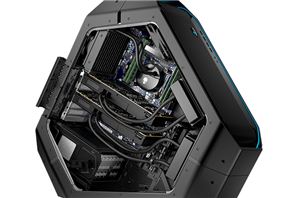 Alienware this week announced its latest versions of Aurora and Area-51 desktops, the most notable change being that the new models will be equipped with NVIDIA's latest GeForce RTX...
13
by Anton Shilov on 8/23/2018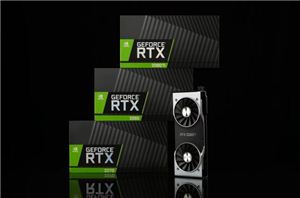 Concluding their Gamescom festivities for their newly-introduced GeForce RTX 20-series, NVIDIA has revealed a bit more about the hardware, its features, and its expected performance this evening. Tonight NVIDIA...
93
by Nate Oh on 8/22/2018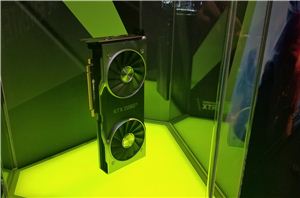 After yesterday's announcement from NVIDIA, we finally know what's coming: the GeForce RTX 2080 Ti, GeForce RTX 2080, and GeForce RTX 2070. So naturally, after the keynote in the...
104
by Nate Oh on 8/21/2018