Performance Metrics - I
The Logic Supply ML100G-30 was evaluated using our standard test suite for low power desktops / industrial PCs. The results are presented in two sections - the first one deals with benchmark suites / artificial tests, while the second one uses day-to-day applications.
Futuremark PCMark 8
PCMark 8 provides various usage scenarios (home, creative and work) and offers ways to benchmark both baseline (CPU-only) as well as OpenCL accelerated (CPU + GPU) performance. We benchmarked select PCs for the OpenCL accelerated performance in all three usage scenarios. These scores are heavily influenced by the CPU in the system. Despite the Core i5-5300U in our review PC being clocked slightly higher than the Core i5-5250U in the NUC5i5RYK, the ML100G-30 lags behind in the benchmark scores - the primary reason being the extra memory bandwidth available in the Intel NUC5i5RYK (Enthusiast) configuration. The SO-DIMMs in that unit run at 1866 MHz and adopt a dual-channel configuration. Our review sample of the ML100G-30 uses only one of the two available memory slots and also uses memory running at 1600 MHz only. There is scope for performance improvement with a judicious choice of components in the ML100G-30.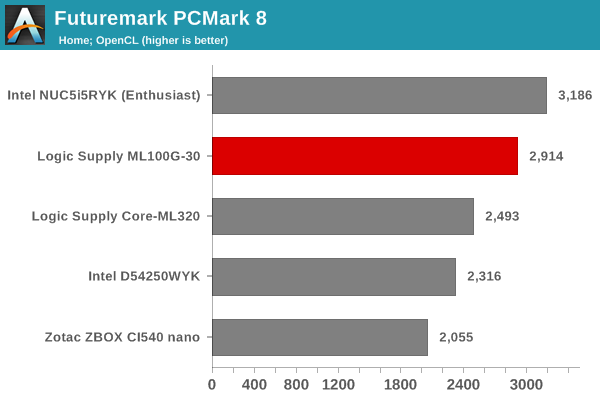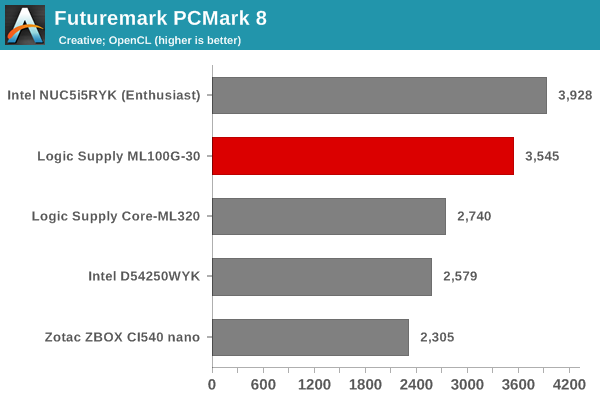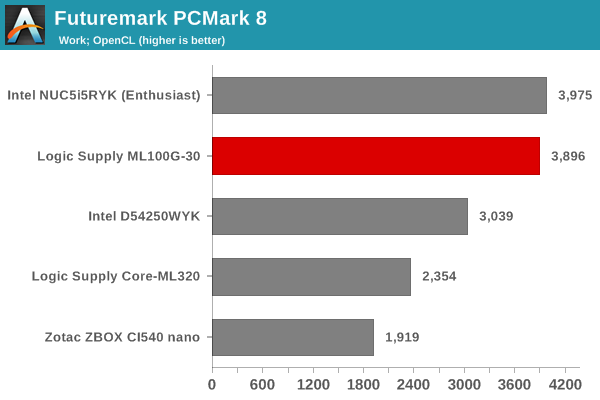 Miscellaneous Futuremark Benchmarks
The memory bottleneck also affects the other Futuremark benchmarks. Despite that limitation, the Broadwell vPro PC manages to score better than the previous generation passive NUC from Logic Supply. Note that the previous generation unit was also configured with dual-channel memory.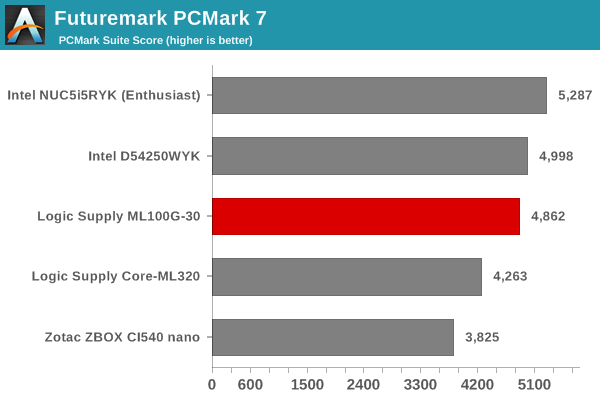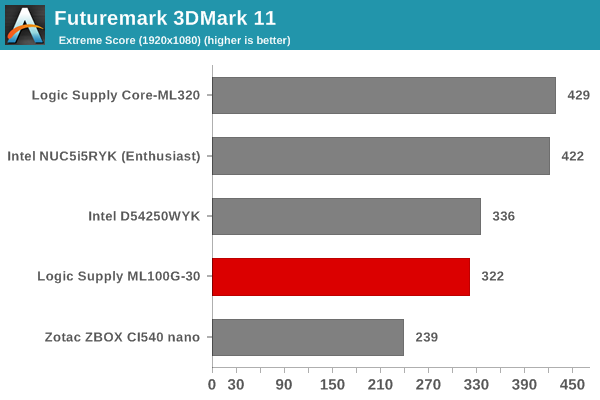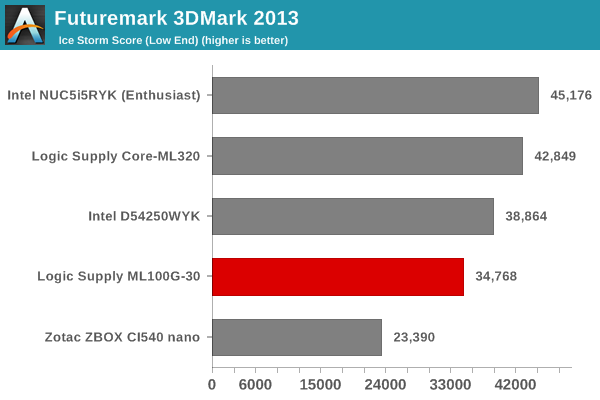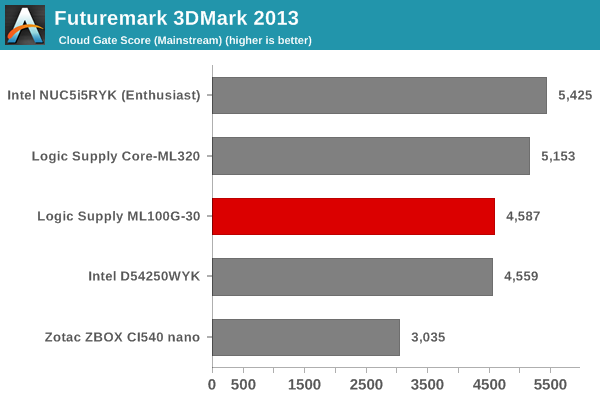 3D Rendering - CINEBENCH R15
We have moved on from R11.5 to R15 for 3D rendering evaluation. CINEBENCH R15 provides three benchmark modes - OpenGL, single threaded and multi-threaded. Evaluation of select PCs in all three modes provided us the following results.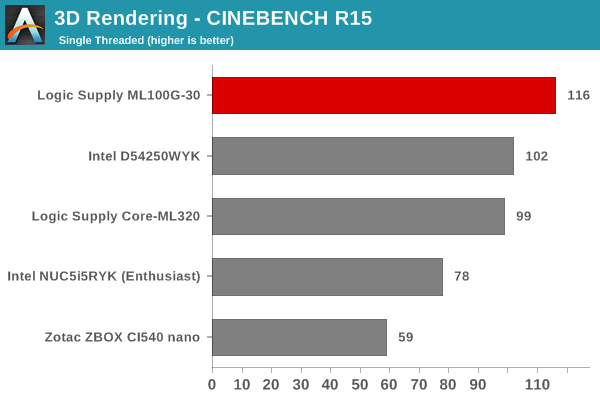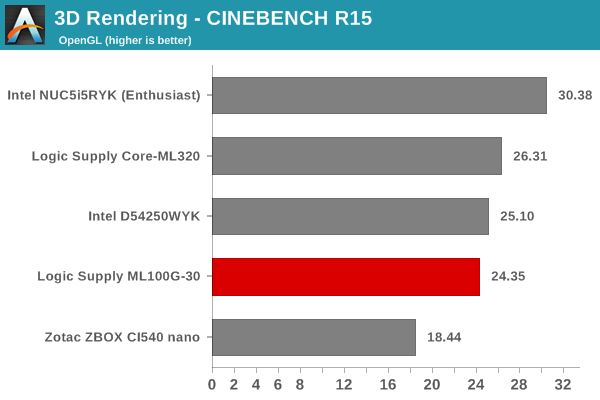 In the pure-CPU tests, the higher burst clock frequency (2.9 GHz) of the Core i5-5300U helps the ML100G-30 emerge as the leader. However, with the OpenGL routine, the memory aspect again comes into play.